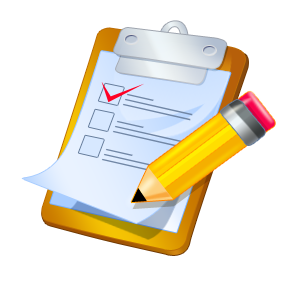 February 1. That means January is done-zo. Weather wise, I'm pretty excited to wave that first month of the year goodbye. The kids had 8 extra days off from school thanks to the cold. We had the polar vortex thingie. Twice.
I'm also pleased because last month I joined a group/challenge/movement and I saw some incredible results.
Jon Acuff asked through his blog if anyone wanted a 30 day challenge to reach goals. I signed up and became a "hustler." The kind that gets an email everyday with a challenge and the invitation to share on the Facebook group called 30 Days of Hustle. From naming the goal, cutting it in half, finding accountability, measuring goals, learning more from books on the goals, and much more I watched a little goal branch out into many accomplishments I didn't even see coming.
My original goal was to sit down and talk with my husband. In December I received news that kind of surprised me, and what was even more shocking was how it stunted everything. I felt immobilized and wasn't bouncing back. But I kept it inside, which didn't help. So by naming that as my goal and following the challenges, it was achieved.
But there was more.
Because of the first talk, we decided another good move would be to talk to my pastor and just share where I'm at and see if he and his wife had any additional feedback. That meeting already took place and really helped break the isolation.
I got back on a good eating plan and exercise, even trying Zumba at home. Oh, I'm a hot mess, but it's fun to try at home.
I revised this site. I talked about that in detail last week.
I added a gift to newsletter subscribers, scheduled to roll out for Valentine's Day. It's a story called Match Made in Heaven with installments set to release throughout the year.
I researched podcasts. I'm considering doing this to share surrender testimonies and information I already share when I minister to others.
I read a lot of books for reviews that already published or will until mid February. Check my right sidebar to see how many are coming up, and this page for the ones I already reviewed.
Having the Facebook group and community support definitely helped motivate me, and conquering that first goal broke open the isolation and gave me courage to keep moving forward. Although January felt endless with -30 windchills for many days, it was a good month.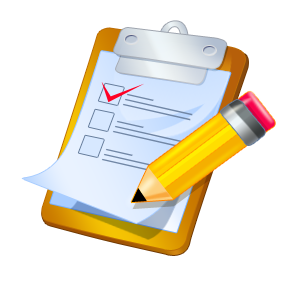 Bring on February!
What helps you with goals? What keeps you motivated? Any goals for February?
Julie's Note:
I became acquainted with blogger Paul Robinson through Jon Acuff's "30 Days of Hustle" Facebook group. Paul was looking for guest blogger experience and when he shared his bio, I encouraged him to write here on this topic. If you or someone you know is struggling with p*rn addiction, I encourage you to check out xxxchurch.com, and of course, seek pastoral counsel from a Bible believing church.
Waving the White flag at P*rn.
Surrendering is generally a negative term. No one likes to surrender. Surrendering means defeat, it means we can't deal with something, it means we are weak.
Or does it?
Surrendering is all to do with perspective. Depending on which angle you look at it; to surrender can be something that we are trapped in or something that sets us free.
Addiction is a great place to see how this works out. Addiction can cause us to surrender so much of our life to activities and thoughts that kills us. Ironically though, addiction can only be defeated if we take this idea of surrendering and turn it on it's head.
In the church today we are addicted to so much. Money, food, power. And p*rn. The latest stats regarding the use of p*rn by Christians makes for some pretty interesting reading.
In this post I want to look at both sides of surrendering and how we as individuals and as a community of the Church can beat our addictions.
First, a look at some of the ways that addiction can cause us to surrender ourselves.
Surrendering your self esteem
If you are addicted to anything and you want to give it up but you can't, then your self esteem is one of the first things that takes a beating. One of the most used phrases an addict ever uses is "I swear that was the last time". When the church stays silent on something or when it does speak only using shame and guilt, then it becomes even more difficult. The misconception that no one else struggles with this, or that if I was a decent Christian then I wouldn't be doing these things will break down your self esteem bit by bit. Which in turn means we turn for comfort to the thing that is destroying our sense of self.
Surrendering your dreams
Everyone has dreams. I truly believe that. Sometimes though the things that control us can dull those or even hide them entirely. Once you were passionate about music, then p*rn came along, and slowly our motivation dwindles. Or you used to love to help people think through their own issues but p*rn took over your life and now your own issues are allowing self doubt to creep in.
Surrendering your community
When you look at p*rn and you don't tell anyone, eventually the shame takes over and pulls you down deeper and deeper. Which increases shame. The thing about shame is this; when you feel it you don't want to face anyone. You'll stop responding to invites and you'll just want to hide. You'll isolate yourself from the very people who love you.
Surrendering P*rn
Here's the good news. Surrendering doesn't have to be all about porn controlling our lives so the good things we are given are destroyed. Surrendering is actually all about strength and character. The first thing that anyone who wants to heal from porn or any other addiction needs to do is to realise that they aren't in control. To surrender the idea that they need to look good. When this happens the addict can begin their healing by letting others in.
Allowing others in may be difficult, but it is the only way we can truly allow ourselves to be loved as we are, no matter what we do. Our common idea of surrendering being negative usually stops us from letting go of our addictions, but when we see surrendering in a new positive light, it can be where the real us and our real strength will become real.
Recovery is possible but it only happens when we surrender the 'control' p*rn has over us.
It only happens when we surrender the idea that we need to be perfect.
And it only happens when we ask others for help.
Then you can start turning surrendering into conquering.
Paul Robinson is a blogger and an x3group leader for xxxchurch.com. Originally from Belfast, Northern Ireland, Paul now lives in Detroit with his wife, Brittany. So far he has managed to successfully switch from driving on the left hand side of the road to the right, but draws the line at calling 'football', 'soccer.' You can read more by writing paul (at)paulrobinsonwrites (dot)com and can follow him at @paulrobinson on twitter.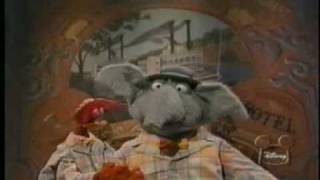 This is going to be an extra fun post to write.
Because the person I'm writing about is away at camp and has no idea what I'm doing.
Muaaaaahhhahaha!
Holly and I go way back. We went to the same church and when she went off to college, I kept in touch. I remembered how fun it was to get mail when I was away, and there was something about Holly that made me want to pay it forward.
I had no idea we'd not only still be in touch, but closer than ever.
We're close enough that the few times I'm able to return to my hometown, she's one of the rare people I'm able to visit that aren't related. No matter how long a trip lasts, it's never enough to visit all family as much as you want, let alone friends. But if you happen to be on Market Street in Corning, New York and hear hilarious laughter spilling out of Walker Cake Company, that's just me and Holly.
Holly is a gifted writer but only recently has decided to really put the pen to paper. Jon Acuff is a mentor of sorts, oh he might not know it, but he is. And as her other mentor, I don't want to share her sometimes, so I get snarky about him. I profess Jon comes in two definitions, pre-Ramsey, and post. And snarky or not, we debate on how I found Jon much funnier and profound pre-Ramsey.
But I digress.
Anyway, Holly admitted that she wants to be like Acuff to the singles. 
Edgy.
Funny.
Snarky.
Offensive (to the religious.)
Real.
And a game-changer.
What probably puts me as a loser in the debate is Jon Acuff's recent release, Start, ignited the writing embers in Holly's soul. She not only started a blog, she's on fire. Her posts are everything she wanted it to be and more. I'm not a single and I'm learning. Laughing. Feeling challenged. And so much more.
With Holly at camp, I promised to take Thursday and promote her blog, A Common Queen, on Facebook. 
I didn't quite tell her I was going to write a post and release her name and link to the masses.
But it's time the world find out about this gorgeous gem named Holly who is the only person on Earth who loves this joke as much as I do. And we're Jesus girls as much as anyone, but c'mon, that joke is hysterical.
And Holly is the real deal.
Read her blog, leave comments, read the who and the why, and follow A Common Queen. 
She's that good.
And I'm that blessed.