It's been quiet in this corner for a lot of reasons.
End of school year madness. Why does it surprise me every year?
Travel
Loss of a dear, dear friend
Tom's travel schedule
Co leading a small group study with Tom
Oh, and I'm releasing ENGAGED this month!
ENGAGED is the third book in the Surrendering Time Series. ENTRUSTED was about surrendering the present. ENTANGLED was about surrendering the past. ENGAGED? You guessed it. Surrendering the future.
I loved ENTRUSTED, but the process was a challenge because it was new and I was full of doubt. I did not love ENTANGLED. The story has been a favorite with readers, but I couldn't relate to Carla, so it made the writing process difficult. I struggled more with doubt. The second book syndrome is real.
ENGAGED has been fun to write. It brings back some humor and sass that I had in ENTRUSTED and carries a theme I know too well. Surrendering your dreams for God's plans.
I'll share more as time is closer, but for now, there is a chance for one US winner to win a signed copy of ENGAGED.
Here's how:

Visit Patti's Porch and leave a comment on the post. Of course, you need to read the post. It's a good story, and all true. I'll never forget how that all came together. Only God. 
***
If you aren't a newsletter subscriber, now is the time! I am working this weekend on making ENTRUSTED a free gift to newsletter subscribers as a celebration of ENGAGED. Subscribe HERE!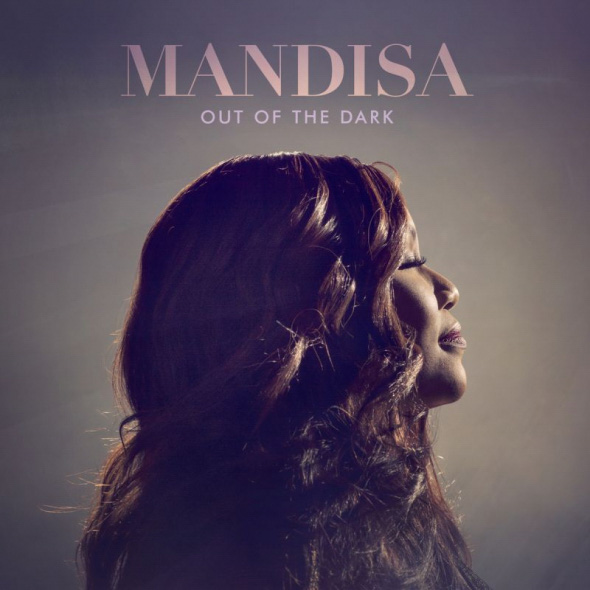 Mandisa wrote her song "Overcomer" in 2013 to encourage her close friend Kisha, who was battling breast cancer. Mandisa really believed and prayed that God was going to heal her, but when Kisha went to be with Jesus in 2014, Mandisa's foundation was shaken in a way she never expected. She fell into a deep pit of depression for close to 3 years, shutting out her friends, family and the rest of the world. Mandisa believes if she had kept going down that road she was on, she would not be here today… but God stepped in and lifted her out of that pit by using her close friends to communicate their love for her and God's love for her. This album is Mandisa's way of letting her fans into her story – it's called 'Out Of The Dark' because that is exactly where God lifted her out of!
You can watch her talk openly about this on Good Morning America last week here: http://abcnews.go.com/GMA/video/mandisa-opens-overcoming-depression-47020463
The first track on Mandisa's newest CD, OUT OF THE DARK, is a voicemail collage, and the messages set the tone for the journey Mandisa has been on since her megahit, "Overcomer." By her own admission, the loss of a dear friend, her inspiration for the song, "Overcomer," took her to a place so dark she isolated herself. Refused visits and calls. Re gained all the weight she had lost. Fought suicidal thoughts. With God's love and guidance, Mandisa is back and her music is stronger for it.
Right from "I'm Still Here," there's something in her voice that conveys the strength in Him she's gaining from her depression and grief. I don't know how to explain it, a literal maturity that emanates, and I'm not saying it was something lacking in her before. There's just something relatable in her words and voice that sends the message she's not the same as she was. It wasn't easy, it still isn't. But God's there.
This CD is perfect timing and for anyone fighting grief or questioning God, OUT OF THE DARK is a must listen. There are reflective songs and upbeat ones. Each song has a message, and by the end I realized as Mandisa emerges from the dark, she is now the overcomer.
This was an encouragement and blessing to listen to, and I highly recommend it.
YOU have a chance to win a copy! Leave a comment on this post or on social media on why you would like this CD and I will choose ONE US winner. Please leave a way for me to contact you when you leave a comment or I will choose an alternate.
"Disclosure (in accordance with the FTC's 16 CFR, Part 255:  "Guides Concerning the Use of Endorsements and Testimonials in Advertising"):  Many thanks to Propeller Consulting, LLC for providing this prize for the giveaway.  Choice of winners and opinions are 100% my own and NOT influenced by monetary compensation.  I did receive a sample of the product in exchange for this review and post.
Only one entrant per mailing address, per giveaway.  If you have won a prize from our sponsor Propeller /FlyBy Promotions in the last 30 days on the same blog, you are not eligible to win.  Or if you have won the same prize on another blog, you are not eligible to win it again.  Winner is subject to eligibility verification.
Story Behind The Album: https://www.youtube.com/watch?v=Df27myDpm1c
Acoustic Video for "Unfinished": https://www.youtube.com/watch?v=IQFpXcvFI0A
To purchase "OUT OF THE DARK," CLICK HERE.
April 23-29 is National Infertility Awareness Week, #NIAW. The theme this year is Listen Up, and I thought I'd share a bit of my story. 
I call infertility the sorority no woman wants to join. When my doctor explained that the pelvic pain and irregular periods I was having was most likely PCOS, polycystic ovaries, I was naive. He sat me down and talked for 45 minutes about his wife's experience with endometriosis. He let me know there was a good chance that I would not conceive on my own. When it was time to leave, he made sure I knew that he wasn't the final say. He had a strong faith, and he gave me tips on what to do.
I didn't feel the reality of the diagnosis right away because I was engaged. I was busy preparing for a wedding, so the impact didn't hit immediately. But like the forbidden fruit, I never really considered motherhood until there was a chance I might not experience it.
Once we were married, it became an obsession.
My full story is included in the book, A WALK IN THE VALLEY, so I'm limited in what I can share. But for those of you that know us now, we have two kids together. Most people don't know as newlyweds, my husband had to learn how to inject progesterone in my backside. He was so nervous he often hit muscle, and that left me bedridden. The pelvic pain was so bad that I needed surgery, and they discovered my ovaries were 5x the normal size. I have a high tolerance for pain to this day because of it.
I left conferences that focused on parenting, and I had the shaky-lip-trying-not-to-cry at church when moms had to stand up on Mother's Day to receive their flowers. It was more than an ache. It was a cavern of pain.
In posts earlier this week I shared infertility etiquette, and I made mistakes, too. I shared with people who couldn't handle my reality and their responses or lack of one made things worse. I hid. I felt so "less than" that I shut my husband out most nights, hiding upstairs as soon as dinner was over.  I was attached to the internet, looking at all forums and articles that had anything to do with infertility. It wasn't healthy and only kept my anger in a spiral.
If you are going through infertility, my prayer is that you don't isolate yourself or use your computer as your only source of hope. I am not being commercial in recommending A WALK IN THE VALLEY, I truly believe in this book and wish I had it back when I was hurting. It contains my entire story from diagnosis to where I am today, but it also includes five other authors who share their entire stories. Not one of us has the same experience, so it is a transparent, comprehensive look at infertility.
If you need someone to talk to, I'm not a counselor, but feel free to contact me.
My prayers are with you.
***
Struggling with infertility? As a Christian, how do you work through the hurt, anger, frustration, pain, and sorrow? Where is God's hope and joy?
This devotional workbook features the stores of real women, and helps you reflect on your experiences via journaling prompts, prayer exercises, and Scripture. Explore topics such as: *infertility testing *diagnosis *decision making *infertility treatment *miscarriage and pregnancy *pregnancy and childbirth after infertility *remaining childless *adoption *foster care, child sponsorship, and orphan hosting *and healing emotionally.
Written by six women who have completed their journey through infertility. Some eventually conceived and gave birth, others adopted, and others remain childless. But all of them have found peace in the loving arms of God. And you can too.
PURCHASE A WALK IN THE VALLEY HERE