Julie's Note about Regan's Acts of Kindness:
Although I never met Regan, I know her parents from when we all lived in Upstate NY. Mark and Kelly were great friends, especially to our then-toddler. Back then we knew they would be amazing parents. When I went through the loss of my father, the chronic illness of our baby, and the 300 mile move my husband made for a new job while I sold the house and cared for the kids, Kelly was there.
What Mark, Kelly, Gavin, and those that love Regan are going through is beyond comprehension. Recently they were asked what is something those at home could do to help as they grieve.
The following is from the Regan's Acts of Kindness page.
Regan Elizabeth Shetsky was taken from her family on January 4, 2017 when she was hit by a car in her nursery school parking lot. Regan was 3 years old, about to turn 4. This spunky, bubbly, and funny girl was loved by all who met her.

Regan Elizabeth Shetsky was born March 3, 2013 to Mark and Kelly Shetsky. She was her mama's "love bug", daddy's "sweet pie", and everyone's little helper. She loved the playground, the beach and went hand-in-hand with her beloved big brother and true best friend, Gavin.

Regan's acts of kindness is a campaign started to make sure that Regan and her smile are never forgotten and to continue to spread the smiles that she so easily was able to put on the faces of every person she encountered.

Please consider joining the Regan's Act of Kindness movement. A Regan's Act of Kindness could be anything that you would normally consider a random act of kindness, something that would put a smile on another person's face. Feel free to print out a flyer to include with your act of kindness in Regan's name.

Regans memorial fund –

https://www.youcaring.com/reganshetskymemorialprojects-775305

http://www.syracuse.com/crime/index.ssf/2017/01/family_remembers_3-year-old_girl_killed_in_eastwood_crash.html
Please consider joining the Regan's Acts Of Kindness movement by performing your own act of kindness in Regan's name by including the Regan's Acts Of Kindness flyer found in the comment section of the Regan's Acts of Kindness page.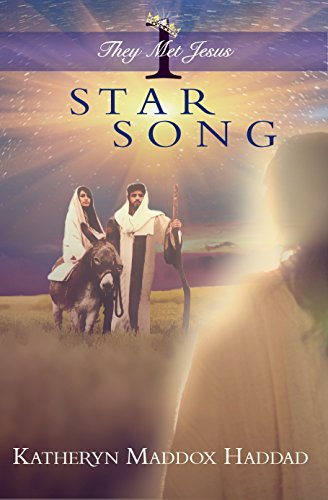 STAR SONG
Novel #1 of THEY MET JESUS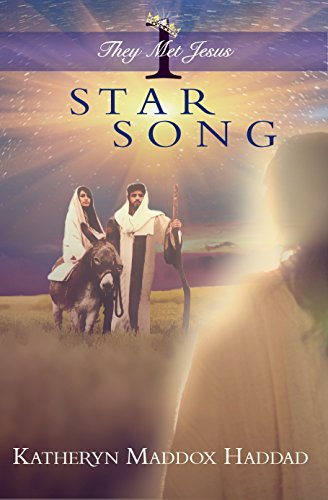 Star Song is the Christmas story, the first of eight lyrical novels on the life of Christ through the eyes of one hundred people who met and struggled with him.
What is a lyrical novel? It is one that is written to teach lessons.  To Kill a Mockingbird is a lyrical novel. So are Moby Dick and Grapes of Wrath.  A lyrical novel is about a person or persons with inner struggles.
In order to make these people come to life for you, I wrote them in present tense. It allows you to crawl inside the skin of the characters. I even give you, the reader, a chance to talk to the characters. When the angel appears to Mary, the reader chimes in and says, "Come on, Mary. You can do this. You believed part of what the angel said. Believe the rest. You can do this, Mary. Try. Really try."
Star Song is set in Palestine dominated by cruel King Herod who did not hesitate to kill family members to protect his throne. Amidst national turmoil, the Prince of Peace is born, and everyone involved in his birth has a personal struggle of their own: "Is he really the Son of God? If so, how do I tell other people who probably won't believe and will turn on me instead?"
Mary is visited by an angel who announces she's going to be the unwed mother of God's Son.  How long does it take him to convince her?
Elizabeth goes into seclusion when she becomes pregnant in her old age.  Will her shyness get in the way of raising a future prophet, especially with a husband who cannot talk?
Joseph's betrayal by Mary pierces his heart like nails. Can he make it through the night without cutting up every board in his workshop the way his dreams have been cut up?
Joseph struggles with those who taunt him for marrying a woman already pregnant, and his inability to even find a bed for Mary and her soon-coming baby in a strange city.
The Shepherds are dirty, smelly, and the dregs of society, but angels appear to them instead of holy people worshiping in the temple at Jerusalem. Will they even know how to act around baby Jesus?
Anna and Simeon live through decades of Roman slaughters right there in the temple, always looking for the Deliverer.  When old and tired, will their faith hold out?
The Wise Men in far-off Persia study a never-before-seen star.  Will the holy books of their gods help them find its meaning before the emperor throws them into the lions' den?
The Wise Men finally decide the star is a sign of a god being born in the west.  They are appointed ambassadors to pay homage.  Will they only attract the attention of the newborn's enemies?
Zechariah has a son born in his old age.  Will he be able to break little John's (the Baptist's) habit of taking after his shy and reclusive mother?
King Archelaus manages to be more savage than the Jews' cruelest king, his father Herod. The year Jesus is 11, he kills thousands in the temple.  Will the temple ever be safe?
Katheryn Haddad was born in the cold north, but now lives in Arizona where she does not have to shovel sunshine. She enjoys hot weather, palm trees and cacti in her yard, and a computer with the letters worn off.
With a bachelor's degree in English, Bible and social science from Harding University and part of a master's degree in Bible, including Greek, from the Harding Graduate School of Theology, she also has a master's degree in management and human relations from Abilene University.
Her newspaper column appeared for several years in newspapers in Texas and North Carolina ~ Little Known Facts About the Bible ~ and she has written for numerous Christian publications.
Currently she teaches English over the internet every morning, using the Bible as a text book. Most of her students are Muslims. She has taught some 6000 thus far, and has former students, now Christians, in hiding in Afghanistan, Iran, Iraq, Yemen, Somalia, Jordan, Uzbekistan, and Palestine. "They are my heroes" she declares.
She is a member of American Christian Fiction Writers, Christian Writers of the West, and is also an energetic public speaker who can touch the heart of audiences.
Website: http://inspirationsbykatheryn.com
Purchase Star Song HERE
Voltaire told us to "judge a man by his questions, not his answers." I ask a lot of thought provoking questions in this ebook, all starting with the words – what if. We can barely go through life without asking what if about something. We are always questioning, always imagining. While the book takes a bit of a philosophical outlook on things, it also gives light humour that the average person can enjoy. The questions range from basic style choice to more controversial questions about life, and even about God's existence. As Albert Einstein once said "the important thing is not to stop questioning. Curiosity has its own reason for existing."
This is a short book that can be read in one sitting, if you choose to. The author poses a series of questions, all beginning with, "What If?" Some of the topics are about the lottery, dressing for winter, culture/background, and Google.
This was an entertaining read. I enjoyed that some questions were light, while others were profound matters of faith. The author shares her own anecdotes and logic, while also using quotes from others that fit just right. I believe readers will enjoy WHAT IF: ALL YOU CAN IMAGINE and perhaps by the end, come up with some fun questions of their own because this book inspired them.
PURCHASE WHAT IF: ALL YOU CAN IMAGINE HERE.
I received a copy of this book through Smashwords.