January is Thyroid Awareness month and I missed the designated week this year due to unexpected travel and catch up. However, I didn't want the month to go by without sharing how such a tiny gland has such a big impact on our family.
According to nahypothyroidism.org, there are 300 symptoms associated with a thyroid dysfunction.
The most common are:
Cold hands/feet (hypothyroidism)
Dry skin (hypothyroidism)
Unexplained weight gain (hypothyroidism)
Unexplained weight loss (hyperthyroidism)
Loose bowels/diarrhea (hyperthyroidism)
Vision issues (Graves' disease)
Difficulty swallowing (goiter/thyroid nodules)
From the American Thyroid Association, ATA:
Prevalence and Impact of Thyroid Disease
More than 12 percent of the U.S. population will develop a thyroid condition during their lifetime.
An estimated 20 million Americans have some form of thyroid disease.
Up to 60 percent of those with thyroid disease are unaware of their condition.
Women are five to eight times more likely than men to have thyroid problems.
One woman in eight will develop a thyroid disorder during her lifetime.
Most thyroid cancers respond to treatment, although a small percentage can be very aggressive.
The causes of thyroid problems are largely unknown.
Undiagnosed thyroid disease may put patients at risk for certain serious conditions, such as cardiovascular diseases, osteoporosis and infertility.
Pregnant women with undiagnosed or inadequately treated hypothyroidism have an increased risk of miscarriage, preterm delivery, and severe developmental problems in their children.
Most thyroid diseases are life-long conditions that can be managed with medical attention.
Facts about the Thyroid Gland and Thyroid Disease
The thyroid is a hormone-producing gland that regulates the body's metabolism—the rate at which the body produces energy from nutrients and oxygen—and affects critical body functions, such as energy level and heart rate.
The thyroid gland is located in the middle of the lower neck.
Although the thyroid gland is relatively small, it produces a hormone that influences every cell, tissue and organ in the body.
Hypothyroidism is a condition where the thyroid gland does not produce enough thyroid hormone. Symptoms include extreme fatigue, depression, forgetfulness, and some weight gain.
Hyperthyroidism, another form of thyroid disease, is a condition causing the gland to produce too much thyroid hormone. Symptoms include irritability, nervousness, muscle weakness, unexplained weight loss, sleep disturbances, vision problems and eye irritation.
Graves' disease is a type of hyperthyroidism; it is an autoimmune disorder that is genetic and estimated to affect one percent of the population.
We are dealing with congenital hypothyroidism and Hashimotos in our home. When our daughter was born, she was slightly jaundiced, a sign of hypothyroidism no one told us about. A month later we learned she "failed" her newborn test because of her thyroid, so we were told to re test because it was most likely a false positive. We of course went that same day.
We waited two weeks for the results, and then I ended up calling. The receptionist read the results, something she was not authorized to do. Weeks later we learned at our daughter's 2 month check that the receptionist not only read the wrong levels, in her own mailbox was a prescription she was to have called us on for proper thyroid meds. We never got that call.
When Early Intervention stepped in, the first thing they told me was to prepare us for mental retardation. That is how important a functioning thyroid is, and we missed 8 critical weeks of medications. The praise is our daughter is not that diagnosis. There are delays that include short term memory, sequencing and comprehension. This year especially has been tough as we see that play out. She is tired all the time.
When we talked to the doctor overseeing endocrinology in our state back in the day, he did a great job explaining what hypothyroidism meant. He told us to think of the thyroid like a furnace. It kicks on or off depending on what needs to happen. For our daughter, it doesn't kick on without help. The whole "house" gets cold, even with her meds. Every system in her is slowed. Every. On the flip, a hyperthyroid person would have the furnace running all the time. That helped me a lot.
It boggles my mind such a tiny gland does so much and I grieve how it wreaks such havoc on our child. But we are determined as a family this is just part of who she is—I monitor her health, meds, lab work and advocate for her in school and with doctors. But, she is so much more than that. She's bling, dance, song, jokes, scarves, pink, romantic, joy, compassionate and crafty.
I hope this gives you a glimpse about the thyroid and why it's important to be aware of what it does.
The word for my year is transformation and as always, I'm constantly looking to see how that word applies to my life. A few days ago I received news that I can't stop thinking about. A little girl is gone and her parents, amazing parents who were great to us when we lived in NY, are shattered and forever changed. A tragic accident that took place in a split second.
Then I saw the breaking news coming out of the Fort Lauderdale airport. One minute passengers are focusing on travel, the next, diving for cover because of gunfire. I read on one of the sites I belong to that a cousin was one of the victims. Again, everything transforming in a split second.
I realize those transformations can come with good news, too. A marriage proposal. A birth. Hearing about a job promotion, or even getting a call that you got the job. It means in a second you go from that title to a new one. A change in address, perhaps. And always so much more.
I am one of those that is always so far ahead in my thinking that I am guilty of missing out on celebrating the present. My dear friend told me her goal for the year was to choose present over perfect. I love that. I want to embrace what I have in my life. This week showed me that can all go away in a moment. I don't want to have regrets. But in search of perfect, I've missed out on the present. That's not how I want to approach life.
Are there examples you can think of where your life changed in a split second? What are transformations you can think of?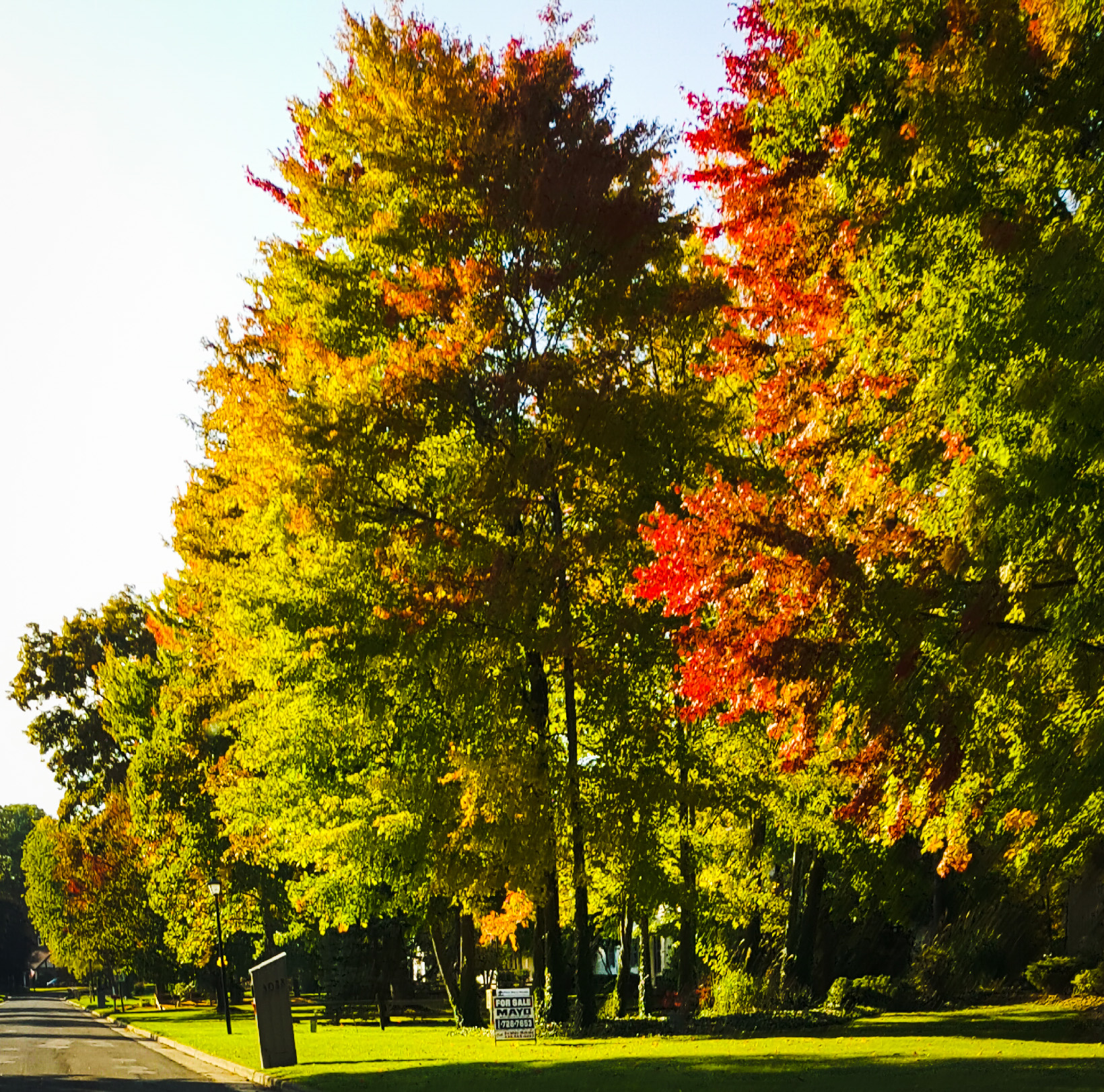 Some do resolutions, I do word of the year.
Around September I start praying and watching for confirmation. Sometimes the words come later in the year, and I've had them as early as October. That was the case for this year.
The words have been abundance, revive, chosen, preposterous, perspective and fierce. All good.
This year?
Transformation.
And in my innocence, I try to define what the word will mean for me. It's always so much more than I can imagine. Perspective taught me all 2016 to look beyond what I was feeling. It would have been tempting to go with my gut reaction to the many changes the year brought and make that the period at the end of my sentence. Perspective forced me to have a panoramic view of each change. Fierce I believe was the mindset God had for me, and I had to choose for myself.
So for transformation, I'm already running ahead trying to figure it out.
There's the superficial.

-Growing my hair out (and the curls, the red curls!)

-Hoping to ditch the glasses and go back to contacts

-Believing my hormones will behave, I'll find a groove with fitness, and see additional weight loss.

There's the monumental.

-There's a lot of roles and titles in my life. This year I'm not just step-mom, we will be grandparents. I always separate explaining who is who not because I see a difference between our children and his, but because a lot of people aren't aware we are actually a family with 4 kids, and they tend to think our 18 year old is the one with the changes. Our 13 year old will be an aunt, and our college boy, and uncle. And my husband is one beaming grandpa-to-be.
That's off the top of my head. I know even this month we'll learn more that could change things. I have a full, solid, crazy year planned with writing and speaking. Only God knows the changes to come.
Transformation.
That's my word for the year.
What's yours?