MICHEL: THE FOURTH WISE MAN
It is January. What happens after Christmas? What happened after the original Christmas? What brought the wise men from the East in the first place? What did they do after they left Bethlehem and returned home?
We take too much for granted. We just assume there were three wise men (magi) because there were three gifts. Perhaps ten magi went together, pooled their funds, and financed one gift.
We also take for granted that the wise men saw the "Star of Bethlehem" and automatically knew the divine king of the Jews had been born and the needed to rush right over to "the little town" so they could be in the same scene as the shepherds.
Much of my book, Michel: The Fourth Wise Man, is about the magi's search for the meaning of the star. As pagans, they had always believed the birth of a star meant the birth of a god, and that is all they had to go on.
But there is a side issue in this retelling.  In the book, Michel, a Jewish descendant of Daniel whose ancestors elected not to uproot and return to Jerusalem, lives among pagans. He wants desperately to convert them to the one true God. He wants desperately for God to walk the earth again as he had done with Adam and Eve.
He lives in one of the capital cities of Parthia which is in today' Iraq, just south of Baghdad. The Bible says the Garden of Eden was located where the Tigris and Euphrates Rivers meet.  Iraq's slogan even today is "Land of the Two Rivers".
Michel has such a missionary's heart that he gives up everything to buy the desolate land where the Garden of Eden had been thousands of years earlier and replant it so God will walk the earth again and draw pagans to him. He loses his home, his father, his wife—everything—to buy it.
He sees the "Star of Bethlehem" as an interruption to his life's most important work. After a year, the other magi agree to investigate the Jewish scriptures and find the meaning of the star there. They go to Bethlehem, see Jesus, now a nearly two-year-old toddler.
Did you ever wonder what the wise men did after they left Bethlehem and returned to "the East"? 
For one thing, Michel gets out in the desert on the way home and goes into a meltdown. He suddenly realizes God is already walking the earth again through young Jesus.  He has lost his fortune and his family to buy the site of the Garden of Eden.  I am not going to tell you what happens next, because it would be telling you my surprise ending.
But I hope I have told you enough so that you realize perhaps there was more—a lot more—to the story of the wise men than we normally think about. Each wise man had a life. Each wise man had a before-and-after story. This is Michel's.
Katheryn Haddad was born in the cold north, but now lives in Arizona where she does not have to shovel sunshine. She enjoys hot weather, palm trees and cacti in her yard, and a computer with the letters worn off.
With a bachelor's degree in English, Bible and social science from Harding University and part of a master's degree in Bible, including Greek, from the Harding Graduate School of Theology, she also has a master's degree in management and human relations from Abilene University.
Her newspaper column appeared for several years in newspapers in Texas and North Carolina ~ Little Known Facts About the Bible ~ and she has written for numerous Christian publications.
Currently she teaches English over the internet every morning, using the Bible as a text book. Most of her students are Muslims. She has taught some 6000 thus far, and has former students, now Christians, in hiding in Afghanistan, Iran, Iraq, Yemen, Somalia, Jordan, Uzbekistan, and Palestine. "They are my heroes" she declares.
She is a member of American Christian Fiction Writers, Christian Writers of the West, and is also an energetic public speaker who can touch the heart of audiences.
Website: http://inspirationsbykatheryn.com
Purchase MICHEL: The Fourth Wiseman HERE
A NOTE FROM KATHERYN MADDOX HADDAD
Whoever, makes a comment on my blog gets a free 2017 scripture calendar.  By email you can photocopy as many copies as you want to share with your congregation and family, or one if by print mailed to your home.
The word for my year is transformation and as always, I'm constantly looking to see how that word applies to my life. A few days ago I received news that I can't stop thinking about. A little girl is gone and her parents, amazing parents who were great to us when we lived in NY, are shattered and forever changed. A tragic accident that took place in a split second.
Then I saw the breaking news coming out of the Fort Lauderdale airport. One minute passengers are focusing on travel, the next, diving for cover because of gunfire. I read on one of the sites I belong to that a cousin was one of the victims. Again, everything transforming in a split second.
I realize those transformations can come with good news, too. A marriage proposal. A birth. Hearing about a job promotion, or even getting a call that you got the job. It means in a second you go from that title to a new one. A change in address, perhaps. And always so much more.
I am one of those that is always so far ahead in my thinking that I am guilty of missing out on celebrating the present. My dear friend told me her goal for the year was to choose present over perfect. I love that. I want to embrace what I have in my life. This week showed me that can all go away in a moment. I don't want to have regrets. But in search of perfect, I've missed out on the present. That's not how I want to approach life.
Are there examples you can think of where your life changed in a split second? What are transformations you can think of?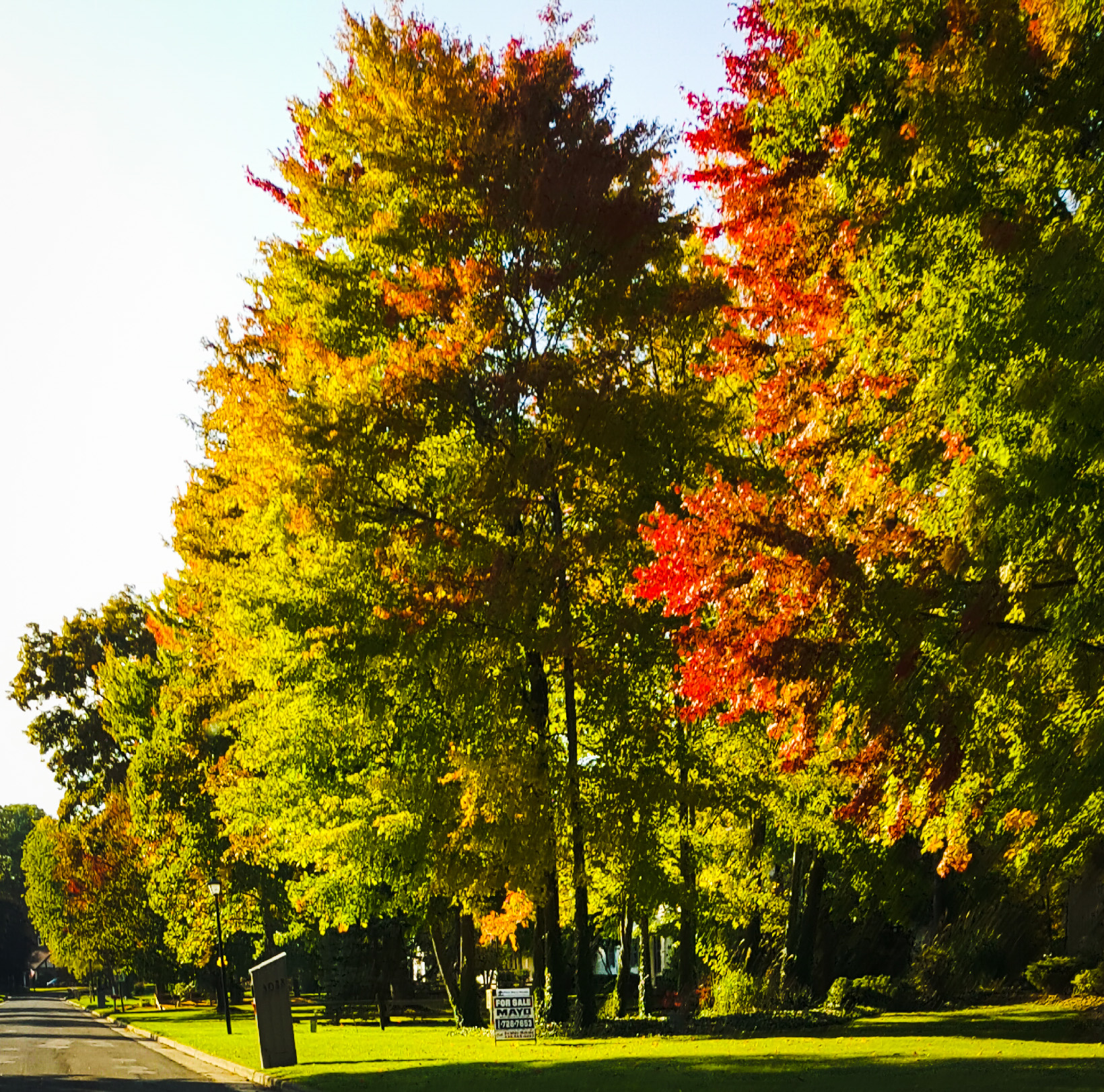 Some do resolutions, I do word of the year.
Around September I start praying and watching for confirmation. Sometimes the words come later in the year, and I've had them as early as October. That was the case for this year.
The words have been abundance, revive, chosen, preposterous, perspective and fierce. All good.
This year?
Transformation.
And in my innocence, I try to define what the word will mean for me. It's always so much more than I can imagine. Perspective taught me all 2016 to look beyond what I was feeling. It would have been tempting to go with my gut reaction to the many changes the year brought and make that the period at the end of my sentence. Perspective forced me to have a panoramic view of each change. Fierce I believe was the mindset God had for me, and I had to choose for myself.
So for transformation, I'm already running ahead trying to figure it out.
There's the superficial.

-Growing my hair out (and the curls, the red curls!)

-Hoping to ditch the glasses and go back to contacts

-Believing my hormones will behave, I'll find a groove with fitness, and see additional weight loss.

There's the monumental.

-There's a lot of roles and titles in my life. This year I'm not just step-mom, we will be grandparents. I always separate explaining who is who not because I see a difference between our children and his, but because a lot of people aren't aware we are actually a family with 4 kids, and they tend to think our 18 year old is the one with the changes. Our 13 year old will be an aunt, and our college boy, and uncle. And my husband is one beaming grandpa-to-be.
That's off the top of my head. I know even this month we'll learn more that could change things. I have a full, solid, crazy year planned with writing and speaking. Only God knows the changes to come.
Transformation.
That's my word for the year.
What's yours?