Book Description:
Christian women don't have to choose between being sexual and spiritual. 
They have legitimate longings that the Church has been afraid to 
talk about, and books like Fifty Shades of Grey exploit. Whether 
you are single or married, sexually dead or just looking to revive your sex 
life, Pulling Back the Shades will address your desire 
to be both sexual AND spiritual. With solid Biblical teaching and transparent 
stories, trusted authors Dannah Gresh  and Dr. Juli Slattery, offer an unflinching 
look at the most personal questions women ask. The book offers practical 
advice for women to address five core longings:
to be 
cherished by a manto be protected by a strong manto rescue 
a manto be sexually aliveto escape reality
God 
designed women with these longings and has a plan to satisfy them. It's 
time for women to identify their intimate longings and God-honoring ways to fulfill 
them.
I knew there would be a Christian response to the "50 Shades" phenomenon. What I didn't realize until after I read Pulling Back the Shades is the deep need there is for a Christian response, and for every woman and clergy member to read it.
Pulling Back the Shades explains that the Fifty Shades of Grey is about in easy to understand terms. Dannah Gresh and Dr. Juli Slattery go through and inform readers what actions in the book are real, and not. What actions are Biblical, and not. They explain that Christian women ARE reading not only Fifty Shades of Gray, but erotica in general. And defending themselves. Instead of judging women who read these books, the authors explain what is driving them to.
Women, even Christian women, single and married, are lonely.
They long for romance.
And escape.
And right there ready to pounce is the true defeated one, offering what looks like a perfect solution. Instead of having an affair, women feel justified reading erotica. But the after effects, the consequences of taking the mind to those words are far reaching and devastating.
I really was shocked by the grip satan has on women through erotica. Pornography is well documented and spoken about in sermons and counselor offices. But women reading Fifty Shades of Gray and books like it, and that it is causing problems? I was naive. I had no idea how many Christian women are reading these books. How many find the situations real and long for them enough in their lives they are leaving their marriages and seeking satisfaction where they can find it, thinking what they read in the books will be as thrilling as real life.
But devastation lays in the wake.
I applaud Dannah Gresh and Dr. Juli Slattery for tackling the subject, and for Dr. Slattery reading the Shades series. She did so with her clinical background and her faith, but covered herself in prayer as she read. Beyond the clinical things she discovered that I hinted at above, she was taken aback at the spiritual mocking the 50 Shades books takes, so subtle that EL James probably didn't even realize it as she wrote. The "hero's" name is Christian. The word holy is misused over and over and over again. Scriptural reference is employed in direct contrast to the Bible. And I could go on.
This book needs to be in every woman's hands. Christian or not. All clergy should have this book and be ready for the women who will be coming in seeking counsel, or for the sermons they should prepare in an effort to set women free from a stronghold they might not know is destroying them.
Pulling Back the Shades is a must read. I'm sorry that it has to be as much as the authors struggled with writing it because the topic is so graphic. But I'm so glad they did.
To purchase Pulling Back the Shades, please click here.
I received a copy in exchange for an honest review.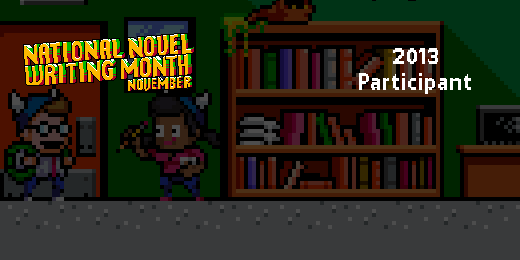 My Confession is a hard one to put out there. For you Gen X'ers/Baby Boomers who remember "Happy Days," it's as hard as Fonzie saying "I was w–wr–wr—wrong."
Here's my confession.
I failed.
But I am not a failure.
Over 15 years ago I didn't know the difference. I had a difficult delivery with my first child. I didn't know about hormonal imbalance, worse than normal. I did know he tried to come at 32 weeks. I knew the doctor thought he'd be a quick delivery. None of us knew the baby's cord was wrapped, and he was in the wrong position. At hour 20 they decided to send me to emergency surgery. The hospital was so rural they had to call the team in. Wednesdays were their day off.
When our son was safe with us and all calmed down, the nurse came to visit. She looked at my chart and remarked, "Hmm. C-Section due to failure to progress."
I only heard one word and let it soak in my memory and absorb into my identity for years.
Failure.
Through a lot of prayer and amazing Bible studies, I learned failing and being a failure are not the same.
Be encouraged teen driver.
Rise up, fired employee.
Take heart, NaNoWriMo writer.
In November, NaNoWriMo writers go gung ho with keyboards ablaze to craft 50k words in 3o days.
In a month, I came up with 15k+.
By NaNo standards, a fail.
But I refuse to fall into the trap that I'm a failure.
I wrote during one of the busiest months our family knows.
–Tendinitis with the wrist
-Two kids busy with activities that required my support, help, and encouragement
-Travel
-A child that came down with an ear and sinus infection
-Other writing endeavors
-Thanksgiving
-Hubby traveling
I made 50K one year and got the bug out of my system. These days I use the November challenge to get as much as I can of the rough draft done. One year I had about 20k. It varies. I will probably never see 50K in one year.
And that's okay.
If you're discouraged because something you set out to do wasn't the success you wanted it to be, remember this. The goal might have failed, but you aren't a failure.
There's a difference.
Don't fall into the trap like I did.
Because that would be failure to progress.
It's time to share a Bible verse inspired post over at the Internet Cafe today. It's called Word Full Wednesday and it's all for the glory of God. Link up and join us!
I've been doing a lot of reading lately regarding intercession and strategies and a lot of history takes me back to the Amalekites.  They were bad news for the Israelites and when Saul had victory over the Amalekites God was really specific.
Now go, attack the Amalekites and totally destroy all that belongs to them. Do not spare them; put to death men and women, children and infants, cattle and sheep, camels and donkeys. 1 Samuel 15:3, NIV

It seems extreme but God has purpose to everything. Everything. He needed the Amalekites wiped off the face of the Earth for Israel's protection.  Long story short, Saul disobeyed.

It's easy for me to shake my finger at Saul and reflect on all the ways he blew it. He decided to play god and it was the beginning of the end for him. The consequences kept coming.

My heart is for surrender and freedom in Christ and although I had to Google "smite" and I wouldn't recognize an Amalekite without God or a professor, I know disobedience.  I've yet to meet one recovering alcoholic that can keep a couple drinks on hand and not return to old ways. Anyone that struggles with p*rn knows they will never live free if they keep just one file on their computer or one magazine hidden. When I had relationships that I knew were toxic and God was asking me to let go, I had to completely release the friendship. When I thought oh, I'll just e mail them, that will work…it. did. not.

God knows what He is doing and He loves you enough to tell you there is some destroying to do. When He asks you, it is for your good to obey.  Don't play god and keep remnants around out of sympathy or for trophies.

Obey God.