All this week I'm interviewing characters from my contemporary romance, Entrusted.  Today we meet the first person who finds Jenna in Speculator Falls, sheriff Carla Rowling.
How did you meet Jenna Anderson?
By accident, literally. Dispatch told me someone ran over a flower box on Route 8. I went to the scene and it was Jenna who created the property damage. She was relying on her GPS to get her to her new home, and it wasn't cooperating in the mountains.
If you don't mind me saying, you don't really look like a sheriff. How did you become interested?
At the time I needed steady income to support my little boy and I did well on the tests. The rest is history.
I sense law enforcement isn't your passion. What is?
My son, Noah. He's everything. I also enjoy dabbling in cutting hair.
You look young to be a mom.
I was a teen mom. I'm not proud of it but I think I've provided Noah with a good home full of love.
Speaking of love, is there anyone in your life?
My son, Noah.
Jenna mentioned that Will Marshall seems to find excuses to spend time with you.
I've known Will forever. He's a good guy.
Ben revealed that the paramedic that treated his grandmother was Noah's father.
He did. I thought Wayne was going to continue to live and work at a distance but he's in Speculator Falls. 
You seem to give just the facts. You don't want to say anything else about love?
I love Noah. Any other questions?
Is your story next?
Yes. Entangled is my story. You'll still read about Ben, Jenna and the others, but it's definitely my story.
To learn more about the people of Entrusted and purchase, click here.
Entrusted is on Pinterest. Check it out!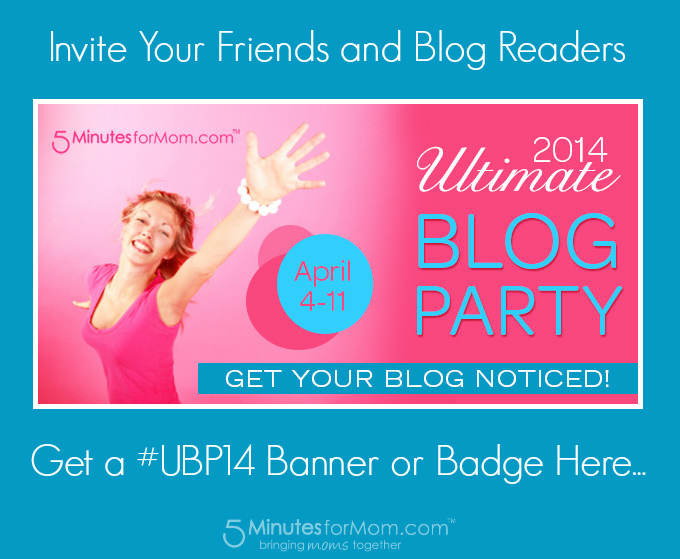 YAY! It's here—the #UBP 14/2014 Ultimate Blog Party!
Welcome!
I've been an #UBP girl for years. If this is your first time, you will love it. I'm a total introvert, and this is my kind of party. Extrovert? Don't worry. You'll have amazing connections this week, too.
I invite you to stay as long as you want. It's casual here.
In your pajamas?  No problem.
Didn't shower yet? I can't smell  tell.
What I can tell you is this blog is a safe place to discuss surrender issues.
My tagline is "Surrendering the good, the bad, and—maybe one day—the chocolate."
It's all true. I've surrendered fears. Hurts. Rejection. The past.
But I can't give up Dove Bars. Thin Mints. Or when I'm really stressed, I knock back chocolate milk like shots.
And in it all, I know I'm not alone.
The more I surrender, the closer I draw to Christ.
He is for us, not against us.
We're His beloved. We are His treasures.
Yes, even when we've had M&M's for breakfast and yelled at our kids.
Whether you interact with me here, on Facebook, Twitter, Pinterest, Instagram, or my newsletter where I'm offering a contemporary romance to subscribers throughout 2014, you'll find I'm rooting for you.
There is freedom in surrender.
And when you have it, it is better than chocolate.
No lie.
So stick around, read my book reviews, find out where I'm published, or peek at my book shelves. I hope you leave a comment. I love hearing from you.
Do we have anything in common?
1. I'm originally from Upstate NY and graduated from SUNY Geneseo.
2. I now live in NE Ohio.
3. I've been married 17 years and have a 15 year old and a 10 year old.
4. We have 2 Lhasa Apsos, a cat, and a Chow-Lab puppy named Tucker.
5. I write contemporary romances using Upstate NY settings.
6. I blog every other Wednesday with your favorite Christian authors at Christians Read.
7. My Adirondack romance, Spectacular Falls, is under consideration.
8. My second Adirondack romance, Untangled, is under revision.
9. My third Adirondack romance, To Be Determined, is in first draft.
10. Match Made in Heaven is my romance exclusive to Julie Arduini newsletter subscribers throughout 2014, set in Hammondsport, NY. (Subscribe in right sidebar and make sure you activate by checking your email folders.)
11. I'm a step-mom to two adult children who live in Wisconsin.
12. I love to read and am a fast reader.
13. I don't like white or dark chocolate. Milk chocolate all the way. Almonds? Even better.
14. I drink bold coffee with hazelnut creamer.
15. I enjoy Parenthood, Dallas, NCIS, Person of Interest, Blue Bloods, Sherlock, and Jimmy Fallon.