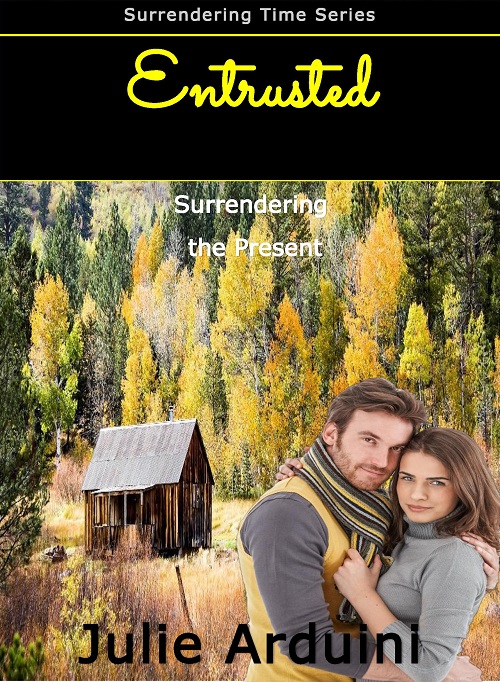 When ENTRUSTED was re released last year, I asked a group of authors what the best method of marketing was. Their answer?

Write more books.
That took me awhile to comprehend, as easy as it was. Yet, I see the brilliance of the answer.
I have a ways to go, but in one year:
My heart is to get to know readers and connect with them. Since I started writing for publication, I've seen social media change. Facebook has had several transformations. Snapchat didn't even exist. Email? That doesn't change.
As I keep writing, I want to make sure we don't lose touch.
If you visit my website, you have the opportunity to receive ENTRUSTED as a FREE eRead. If you do, I have a second FREE eRead ready for you. I don't take readers for granted. So be ready to enjoy ENTRUSTED and MATCH MADE IN HEAVEN!
Back to writing!
Tags: author, change, engaged, Entangled, Entrusted, fear, fiction, Finding Freedom Through Surrender-A 30 Day Devotional, future, How to Receive Two Free eReads from Julie Arduini, Julie Arduini, loss, non fiction, regret, surrender
About Me:

Wife. Mom. Author. Reader. Blogger. Amateur nature photographer. Chocolate eater. Encouraging you to surrender the good, the bad, and---maybe one day---the chocolate.

Find me across social media @JulieArduini, and follow me on my Amazon Author Page.

Where Else You Can Find Me

Step Into the Light Blog Talk Radio Show


Contributor: Jasmine's Place

Contributor: Patient Worthy

iRun4
Rare Mom

Every Other Wednesday: Christians Read

Surrendering Time Series & Recent Releases

Join the Fun

My Instagram

iBloom Resources

Member

Archives