It's my week to stop by Christians Read and share my thoughts. This week I talked about marketing. The average reader probably doesn't think about all an author needs to do to not just create a book, but persuade people it is worth buying.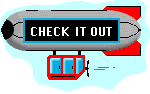 I also talked about my practice run into marketing.
I'd love for you to stop by, read, and leave a comment. While there, read the other posts, too. My favorite authors are there: Hannah Alexander, Elizabeth Goddard, Sarah Goebel, Kristen Heitzmann,Vicki Hinze, Maureen Lang, Yvonne Lehman, Kathi Macias, Tara Randel, James L. Rubart, and Lynette Sowell.
You can find my latest post here.