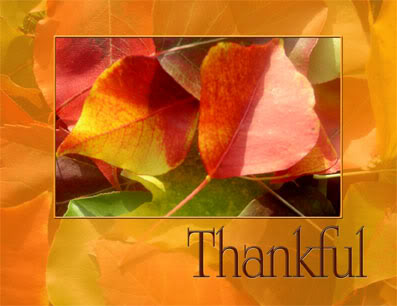 Heart Overflowing with Gratitude
by Tracy Ruckman
My heart overflows with gratitude this year for so many reasons. Yes, it's been another difficult year – broken relationships, financial struggles, health concerns, new work schedules, new school schedules, dealing with mental illness of loved ones, death of loved ones, car troubles, watching the world get darker by the second.
But in the midst of all those negatives, God has been ever-present and has poured out His blessings and wonders in many of those same areas: restored relationships, financial blessings, health improvements, new babies, awesome professors, incredible new opportunities, new friends. And about six months ago, we also overcame a mighty oppression that had haunted us for years, and the difference is extreme.
This year, we've watched countless Christians shine brightly for the Kingdom in so many different ways. Personally, I've watched our authors shine through the opportunities provided them – watched and listened as they've shared their personal walks with Jesus with a dying world. And then on a worldwide scale, we've all watched Christians summon every ounce of courage to proclaim the name of Jesus in the face of horrifying death at the hands of evil.

As I was writing this post, one specific word was repeated over the few days this document sat on my laptop and this word is what gets us through all the bad days, all the horror, all the darkness. The message of this single word is powerful and life-changing – the word OVERCOME. We can overcome the darkness because JESUS has overcome the WORLD. He told us that Himself in John 16:33. Jesus is the VICTOR, and those of us who follow Him are victors, too, regardless of whatever our current circumstances may be. Jesus won the war, which means if we follow Him, we win, too.
I'm thankful for a Savior who loves us so much that He died so that we might spend eternity – ETERNITY – with Him. An eternity spent in worship and praise. An eternity without pain, sorrow, tears, or heartbreak of any sort.
I'm thankful He gives us all second chances (and most times, many more!) to follow Him, to tell others about Him, to serve Him. I'm thankful to know that He is indeed the Victor, and that as His follower, I am, too. That knowledge helps me get through the painful days.
We can let the darkness of the world invade our lives or we can focus instead on the Light – shining Jesus' Light for others who may be lost or wandering. This year, I'm especially grateful for His Light, which shines for all eternity.
Tags: authors, Christians, Heart Overflowing with Gratitude by Tracy Ruckman, Julie Arduini, publisher, Tracy Ruckman, victory, Write Integrity Press
Write Integrity Press wraps up our Christmas week with a Facebook party tonight from 7-9 EST. I'll be hanging out and around 8:30, participating in a chat. I'd love to connect with you. We have lots of party favors to pass out, you don't want to miss!
My last walk down memory lane is about Christmas concerts. I asked my colleagues if they had ever been in a pageant or choir.
 Tracy Ruckman:
A couple of years when I was a kid, we participated in the children's choir at Christmas. I loved that time – and to this day, still see the songbook we used. I even remember the pictures and the order of some of the songs in the book, and standing in the choir room rehearsing. I think I was only 8 or 9, so retaining those kinds of memories surprise me at times. LOL!
Elizabeth Noyes:
Not a family event, but we always attend our grandkids' special events. If you heard my kids and grandkids sing, you'd understand why … but they do make a joyful noise!
Phee Paradise:
When I was in school we had a Christmas program every year – sort of a talent show. I have very little of that sort of talent, but one year I translated part of The Night Before Christmas into English/Spanish and performed it. i.e. Twas the night before Christmas and all through the casa, not a creature was stirring "Carramba, que pasa?" (full disclosure – that part was common knowledge, I did the rest of it)
Betty Thomason Owens:
First grade. We wore white paper collars with black crepe paper ties and sang "We Wish You a Merry Christmas" – Mom still has the paper collar. It's really old.
I remember my elementary and middle school concerts like it was yesterday. The good I recall is my clarinet playing best friend was always there. We got ready together, giggled as we waited and when our sisters had concerts we sat together and talked, getting in trouble for being disruptive. The bad was that the events carried extra stress I didn't know how to process and I was the only female percussionist in a time where that wasn't welcomed. At all. Bullying? You have no idea.
But I can still hear the squeaks and squawks of Jingle Bells to this day, smiling as I now attend these concerts as a mom.
Tags: authors, books, Christmas, Elizabeth Noyes, Facebook party, Julie Arduini, Tracy Ruckman, Write Integrity Press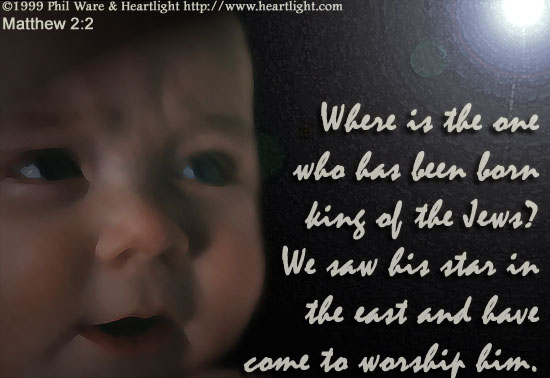 All week the Write Integrity Press family is celebrating Christmas with special blogs, giveaways and a Facebook party Friday the 5th from 7-9pm EST. I'll be there for a chat at approximately 8:30. We'll have lots of party favors available, so make plans to attend!
Today we share memories about the focus of Christmas growing up.
I asked: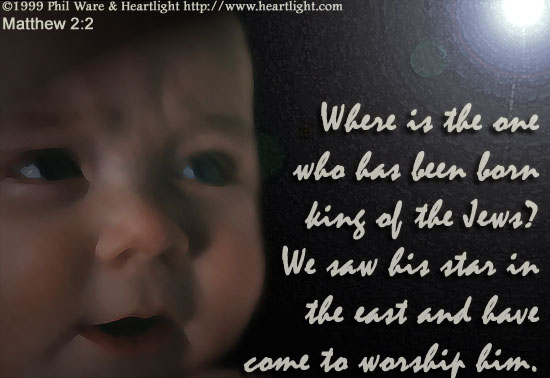 Did you grow up celebrating Christmas as Christ's birth or with a different focus?
Tracy Ruckman:
Our family's focus during Christmas was primarily Santa and giving gifts to each other. I vividly remember our parents taking each of us out shopping to buy gifts for each other, and for our grandparents.

 My paternal grandmother made sure we knew it was Jesus' birthday though. Every Christmas Eve when we were little, we'd put on our pajamas, turn off all the lights in our kitchen/dining room, where our Christmas tree stood. We'd turn on the tree lights, and one light over the stove. Nanny made us hot chocolate with milk and Nesquik, then we'd sit around the table sipping it from our Santa mugs while she read us the Christmas story from the Bible. Cozy, warm, loving – such a precious time. 
Elizabeth Noyes:
I was blessed to grow up in a Christian home. We attended a small Baptist Church, and were there every time the doors opened. We opened presents on Christmas Eve, because Christmas Day was all about Jesus.
Phee Paradise:
I grew up celebrating Christ's birth at Christmas, but also believed in Santa. On Christmas Eve my dad always read aloud the story of the Littlest Angel.
Betty Thomason Owens:
I don't really remember Christ in our Christmas when I was a child. We always believed in Him, but Santa Claus was the main focus when I was a child. There were no religious traditions in our celebration.
My childhood I think was a strong effort to remember Christmas as Jesus' birthday. We weren't a family with a real faith about us, not in a daily sense. I would leaf through a book of Bible characters but never read a Bible. We went to church but for me it was obligation. Christmas Eve I'm sure we went to church. My parents sacrificed a lot to make Christmas memorable. Where it was a struggle to say I love you, Christmas morning was their way to express that. What I appreciate is as the gap closed and my faith became a personal relationship with Christ, I saw Christmas with new eyes. To me it was a celebration of His birth and the realization that obedience on Mary's part put in motion the chain of events where love was expressed through sacrifice. It tied up how I grew up and celebrated as well as the truth that the greatest gift of all was Jesus and His life.
Tags: authors, Christ's birth, Christmas, Facebook party, Jesus, Julie Arduini, Tracy Ruckman, Write Integrity Press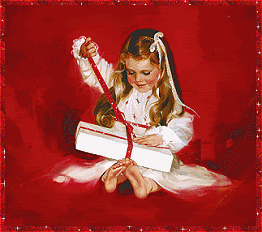 All this week Write Integrity Press is celebrating Christmas. Many of the authors are participating with their own blogs and everything culminates with a Facebook party December 5th from 7-9 pm, EST. I'll be chatting at approximately 8:30. Join me!
I love a party so I wanted to celebrate as well. Given November was another blessed month with the thankful series, I thought why not keep the fun memories going? So each day this week I'm sharing a Christmas memory with reflections from my Write Integrity Press colleagues.
Today is about the shiny presents. It isn't the reason to celebrate but like it or not, they are a tradition for most families. We were all kids once so I asked  my friends if there was a special gift they longed for, and did they receive it?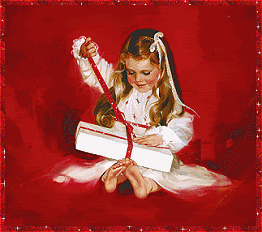 Our fearless leader, Tracy Ruckman shared:
Although we didn't have a lot of money growing up, we were pretty spoiled. Even if we didn't get everything on our list, our parents – and Santa – always had lots of surprises for us. My dad always gave us brain-teaser puzzles. And he usually had some kind of fun surprise waiting for us. One year, we had a note that told us our big gift was waiting outside, where we found another note, saying it was somewhere else. He led us on a scavenger hunt for about 30 minutes before sending us to the basement where we discovered a ping pong table. That was great fun and totally unexpected. 
 Betty Thomason Owens, author of Amelia's Legacy, said:
A "Chatty Cathy" doll (from ancient times, I know) & no, I didn't get it.
Elizabeth Noyes, author of Imperfect Wings:
Growing up, the one thing I remember wanting more than anything else was a Tiny Tears baby doll.  That year for Christmas, Santa brought me a stack of booklets instead, all filled with S&H Green Stamps. Two days after Christmas, my mom took me to the redemption center … and I got my doll. When I was older, I learned she'd tried so hard to get the doll for me for Christmas, but the stores had run out. She used the stamps she'd been saving for a vacuum cleaner to get my doll instead.
Phee Paradise, A Ruby Christmas:
I can't think of anything I ever really wanted. When I was 58 I asked for a bicycle and my husband laughed and my children asked if I could ride one. I got it and rode it almost every day.
As for me, I remember being about seven when I wanted a Barbie Dream House. Money was tight and even at that age the stress of that and other things was palpable. I got it. But it didn't stop me from asking.
Santa didn't deliver.
I'm sure I got other things that were just as nice but back then, I focused on the negative. For all I had, my thoughts were always on what I didn't have. When I thought about knowing God in any way my logic always went back to the fact that if God cared, I'd have a normal, happy family. Money wouldn't be a problem. And I'd have a Barbie Dream House.
As I left childhood and entered my teens, times grew tougher and so did my attitude. My foundation was anger and self entitlement. As I pursued academics, common sense went out the window. Faith? I had none.
Even after I asked Jesus into my life, my defenses remained. Thankfully He was patient and gave me tools and resources to not just heal, but transform.
It was in this season God showed me the Barbie Dream House.
It was a want, not a need.
I confused Santa with God.
I lived the illusion that God was angry with arms closed, never available.
When I want to whine about what I don't have, my mind goes back to that Barbie Dream House. I have so much more than that plastic thing. I'm in a relationship with a Heavenly Father who I know through personal experience loves me every day of the year with arms wide open. He knows what I want and He knows what I need.
No matter my zip code, no matter where I hang my coat, I don't have a Barbie Dream House.
But I have the promise of an eternal home.
What a present.
Tags: Betty Thomason Owens, Christmas, Eliabeth Noyes, Julie Arduini, presents, Tracy Ruckman, WIP, Write Integrity Press. authors
Julie's Note:
It's my pleasure to introduce Tracy Ruckman, Write Integrity Press and Pix N Pens publisher. I'm thankful Tracy took a leap of faith with me and my writing this year.
Passion
"a strong feeling of enthusiasm or excitement

for something or about doing something."
(Merriam-Webster)
This year, I'm thankful for passion – that I'm a passionate person thankful to be doing what I'm passionate about, surrounded by people who are passionate about what they do.
I recently had a conversation with someone and asked if she were passionate about her chosen line of work. She replied that she had no time to be passionate about anything because she was raising kids. I understand – child-rearing demands our all 24/7. But her comment saddened me because I've been in jobs where I had no passion for them, and it affected the other areas of my life. Perhaps if she were passionate about her line of work, the passion would flood her home life, her marriage, her entire outlook in such a way that she would be refueled, recharged daily, rather than drained.
In his letter to the Colossians, Paul discusses living a Christian life, how we are to live our lives when Jesus is our Lord and Savior. He writes, "Whatever you do, do it enthusiastically, as something done for the Lord and not for men" (v. 23). I'm guilty of not always living out this verse – I think back to two particular jobs I held where I did not give my all and wonder if I had, would I have enjoyed them more? Was I doing the work for man, and not for the Lord? In both of the jobs, that was the case – I lost my focus in my determination to provide for my family, and it stripped my passion.
This year, I'm thankful to be passionate about all I'm doing. As a publisher, I love our authors, I love our books, I love our teamwork, I love our mission, I love the growth we are experiencing, I love the creativity I get to use and that I get to witness on a daily basis. I'm passionate about helping our authors grow and stretch themselves, and passionate about the world discovering their incredible talent.
As a student seeking my MFA, I love writing creatively again (as opposed to the four years of academic writing I did while earning my bachelor's degree), I love learning how to craft screenplays, I love learning how my classmates craft their own. I'm thankful for the opportunity to learn and to grow, and for the possibilities all of this provides for my family's future.
What are you passionate about? Are you doing it? If not, are there steps you can take to get there?
Tracy Ruckman is wife to Prince Charming, mom to two grown sons, servant to a spoiled rotten doggy, full-time student, and a traditional book publisher (www.WriteIntegrity.com and www.PixNPens.com). In her spare time, she likes to squeeze in sleep, showers, cooking, and even occasional jaunts out into the public (usually the grocery store, farmers market, or writer's conference) as time allows. She'd love to connect with you on Facebook and Twitter.
Tags: author, Colossians, guest blogger, Julie Arduini, love your job, mom, passion, publisher, student, thankful, Tracy Ruckman, wife, work
About Me:

Wife. Mom. Author. Reader. Blogger. Amateur nature photographer. Chocolate eater. Encouraging you to surrender the good, the bad, and---maybe one day---the chocolate.

Find me across social media @JulieArduini, and follow me on my Amazon Author Page.

Where Else You Can Find Me

Step Into the Light Blog Talk Radio Show


Contributor: Jasmine's Place

Contributor: Patient Worthy

iRun4
Rare Mom

Every Other Wednesday: Christians Read

Surrendering Time Series & Recent Releases

Join the Fun

My Instagram

iBloom Resources

Member

Archives