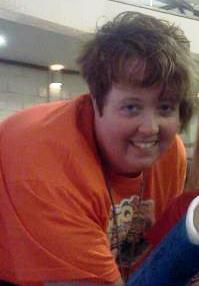 A couple weeks ago I was thinking about the pain associated with my wrist and how I underestimated it once the cast was off. With therapy I'm learning a lot of it was having no movement for so long. Once the cast was off the doctor instructed me to wear a brace, so I did. And boy, it hurt.
While I was thinking, K-Love was sharing with Kari Jobe about her song, Healer, and how blessed they were as anchors to hear her sing it live at church. Sure enough, they cue the same song.
And I came undone.
My wrist pain is someone else's migraine is someone's diabetes is someone's cancer. God doesn't invent these things, but He will use them to further His kingdom in ways we won't understand.
May this song bless you as it did me.
Probably like you, I woke up and turned on the news, shocked to learn of the unfolding devastation out of Aurora. Throughout the day I listened to K-Love. Scott and Kelli had been in Denver all week and somehow over radio waves, knowing they were in the area broadcasting was a comforting thought. I saw the Tweets sharing Ann Curry was there, and would be reporting on the tragedy. I learned on Facebook a member of the ACFW (American Christian Fiction Writers) family had a daughter that was wounded and required surgery. The people, families, law enforcement, and medical teams were on my mind and in my thoughts all day.
How do you process such grief and explain it? What words do you have for your children? What answers are there when people have questions, and they are legitimate ones that should receive a quality answer?
I don't know. That's probably why I paid attention to the radio, social media, and Ann Curry.
And from Facebook came an answer you may or may not agree with.
But I hope you read it and take her situation into consideration.
Because out of all of the outlets telling the story, she has the right to tell it.
So You STILL Think God is a Merciful God? by Marie from a Miniature Clay Pot