Anyone seriously interested in the writing craft is going to be a reader first. Long before I put a pen to notebook or a finger to keyboard, I had a book open. Always. My reading style tends to be by author. I find a book by someone, love it, and get my hands on everything they've written.
And that's the case with Diann Hunt.
I found Diann through Kristin Billerbeck, one of my favorite authors. They have a joint blog, Girls Write Out, with Colleen Coble, Cheryl Hodde, and Denise Hunter. I read one of Diann's books and kept going.
I also kept reading the blog and every once in awhile would leave a comment. And they were gracious to respond to the posts. I followed them on social media, and again, everyone was great in responding.
But Diann and her interaction with others blew me away. She wasn't afraid to be silly and share it. She wasn't afraid to be bold. And she never wasted an opportunity to tell someone about Jesus and His goodness.
Her books took a backseat to the person, and I think that's how Jesus wants it. Diann was a double whammy for Him because she was a bright light directing people to Him in both her actions and her words. I'm a better person because of how she conducted herself as a believer in Jesus and an author.
Sadly, Diann passed away November 29th after a long battle with ovarian cancer. I never knew Diann beyond her kind replies to blog and Facebook posts but her passing knocked the air out of me. I know I'm not alone. She was so open sharing her journey, so my heart breaks for her husband, children, and grandchildren. I have a small circle of friends who are everything to me. To think of Colleen, Denise, Cheryl and Kristin not having Diann present to knock ideas off of or laugh, my heart is as heavy for them as the Hunt family.
Thing is, Diann's still changing the world for Christ. Her family has shared letters Diann left and conversations with others. Diann just didn't believe in God, she believed Him. She knows where she is, and she is not sleeping on a cloud. That woman is healed and celebrating with Jesus. She had no doubt, and neither do I. I can picture the laughter. Don't think heaven is sterile, it's perfect, and there's a difference. And there is much joy and laughter in heaven.
One of the trademark Diann conversations was something the funeral home director shared. As people dealt with the funeral process she wanted everyone to know when they saw the casket that what they saw inside was just a shell. "The nut is in heaven." That's Diann.
I want to leave an eternal mark as she has, one that transcends the author's life. Yet, she lived in a real world that has a grieving family. I'd like to introduce you to her words as an author because I believe you'll fall in love with her work. I also know any purchases you make will help her family.
And I'd be remiss not to share eternity with you. One of the books Diann read in her journey was Randy Alcorn's Heaven. It is a book that brought me great comfort and is Biblically based. If you'd like to get a better visual on Diann's eternal home, I recommend this book.
Thank you for allowing me to share a tribute on a beloved woman today. There are many others across the blog-o-sphere doing the same today, all about Diann. Do find and read their posts. You will be blessed.
Be Sweet ~ Same mom. Same dad. Completely different lives. Who's to say which sister has it sweeter?
Bittersweet Surrender ~ Carly spends her days at a spa (okay, so she owns the place), she's dating a hunk, and she'ssurrounded by chocolate. She's living the dream . . . or is she?
For Better or Worse ~ She's a wedding coordinator. He's a divorce attorney. She begins marriages. He ends them. How could these two possibly find common ground.
Hopeful Hearts ~ 2 delightful romances. Abigail O'Connor is determined to discover who left her as an infant on her adoptive parents' doorstep—and why. Adelaide Sanborn longs for an adventurous life at sea, but society's conventions prevent seafaring ventures for "respectable" women.
Love Letters in the Sand ~ Though the tide of World War II washed away her happily-ever-after dreams, years later, Eva Hilton dares to consider another chance at love.
Hot Flashes and Cold Cream ~ An eccentric best friend, a leaky Chihuahua, a teenager in trouble, and a workaholic husband with a gorgeous new colleague. Those are the ingredients for Diann Hunt's wise and funny story about growing…well, older…with grace.
RV There Yet? ~ Life's a journey. Midlife's an adventure. But two weeks in a RV with the hot-flash sisters could drive anyone over the hill.
Hot Tropics and Cold Feet ~ When the going gets tough, the tough hit the beach. After years of being single, Lily's about to head down the aisle again. But just as she's about to take the plunge, she gets cold feet–ice cold.
Prayers & Pawprints ~ When two very special dogs descend on Acorn Hill, Alice wonders, could a dog be an answer to prayer?
We Have This Moment ~ When one of the inn's guests reunites with a long-lost beau, the former high school sweethearts get a second chance at love. But will their families accept their rekindled romance?
Smitten ~ Welcome to Smitten, Vermont. With the help of four friends, it's about to become the most romantic town in America.
Smitten Shelby You've Got A Friend ~ When a group of friends devise a plan to turn Smitten, Vermont, into the country's premier romantic getaway, Shelby finds her own true love along the way.
Knit One, Love Two ~ Winter, spring, summer, and fall, Smitten is a place for love  . . . and mystery. But will knit-store owner Anna ever find patience for either?
Secretly Smitten ~ Summer, fall, winter, spring—Smitten, Vermont, is the place for love . . . and mystery!
Smitten Book Club ~ The century-old Gentlewoman's Guide to Love and Courtship is no ordinary book club choice. But for the little book club in Smitten, Vermont, it might be their best pick yet!
Delight Yourself in the Lord, Even on Bad Hair Days ~ Using the great and small "bad hair days" of life, the authors deliver reminders that the first step toward triumph is joy in the Lord. Whether single or married, career girl or stay-at-home mom, today's Christian woman is faced with daily obstacles. Delight Yourself in the Lord……Even on Bad Hair Days is a devotional filled with upbeat reminders about infusing hope and joy in the Lord as the first step toward conquering life's problems and chasing down the desires of your heart. Through 100 funny and thought-provoking devotions, the authors remind women to go back to the basics with God. And they even share a few private "bad hair confessions" along the way!
There are other authors/bloggers sharing their tributes today. Please visit them!
Carrie Turansky: http://carrieturansky.com/index.php/diann-hunt-day/
Lena Nelson Dooley: http://lenanelsondooley.blogspot.com
Trish Perry: www.trishperry.com
Julie Arduini: www.juliearduini.com
Bonnie Calhoun: http://bonniescalhoun.blogspot.com/
www.agatharemembered.blogspot.com
Ane Mulligan: www.anemulligan.com
http://everythingwriterly.blogspot.com
Rachel Hauck: http://rachelhauck.com/blog/
Rose McCauley: www.rosemccauley.blogspot.com
Tags: author, Cheryl Hodde, Colleen Coble, Denise Hunt, Diann Hunt, Girls Write Out, Hannah Alexander, Jesus, Julie Arduini, Kristin Billerbeck, ovarian cancer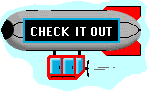 It's my week to stop by Christians Read and share my thoughts. This week I talked about marketing. The average reader probably doesn't think about all an author needs to do to not just create a book, but persuade people it is worth buying.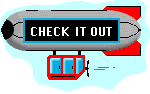 I also talked about my practice run into marketing.
I'd love for you to stop by, read, and leave a comment. While there, read the other posts, too. My favorite authors are there: Hannah Alexander, Elizabeth Goddard, Sarah Goebel, Kristen Heitzmann,Vicki Hinze, Maureen Lang, Yvonne Lehman, Kathi Macias, Tara Randel, James L. Rubart, and Lynette Sowell.
You can find my latest post here.
Tags: authors, Christians Read, Elizabeth Goddard, Hannah Alexander, James L. Rubart, Julie Arduini, Kathi Macias, Kristen Heitzmann, Lynette Sowell, marketing, Maureen Lang, Sarah Goebel, Tara Randel, Vicki Hinze, Yvonne Lehman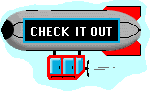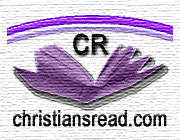 Have you heard of the blog Christians Read? I blog every other Wednesday opposite Maureen Lang. Other author/bloggers include Vicki Hinze, Kathi Macias, Sarah Goebel, Hannah Alexander, James L. Rubart, Elizabeth Goddard, Tara Randel, Lynette Sowell, Yvonne Lehman, and Kristen Heitzmann.
I know, I'm not offended that you are wondering what on Earth is my name doing with these. I question it every time I post. But I thank God for the opportunity and enjoy the ride.
This week I'm sharing about reputation. Do you ever think about yours? Do you think it matches up with reality?
Tags: character, Christians Read, Elizabeth Goddard, Hannah Alexander, James L. Rubart, Julie Arduini, Kathi Macias, Kristen Heitzmann, Lynette Sowell, Maureen Lang, reputation, Sarah Goebel, Tara Randel, Vicki Hinze, Yvonne Lehman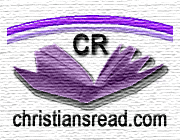 If you enjoy reading Vicki Hinze, Hannah Alexander, Kathi Macias, Elisabeth Goddard, Maureen Lang, Sarah Goebel, James Rubart, Camy Tang, Lynette Sowell, Yvonne Lehman, Kristen Heitzmann and me, subscribe now!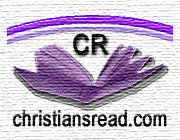 http://www.amazon.com/gp/product/B008QEOTGI
Tags: Camy Tang, Christians Read, Elizabeth Goddard, Hannah Alexander, James Rubart, Julie Arduini, Kathi Macias, Kindle, Kristen Heitzmann, Lynette Sowell, Maureen Lang, Sarah Goebel, Vicki Hinze, Yvonne Lehman
Julie's Note: I blog every other Wednesday with Christians Read.
SPECIAL ANNOUNCEMENT
Christians Read has teamed up with The Book Club Network for a special contest. Details follow!
June 19-21
Enter the contest at The Book Club Network HERE.
Contest runs for the month of June. Be sure to enter–otherwise, you can't win!
And please join us on FACEBOOK and Twitter!
Tags: book contest, Camy Tang, Chrstians Read, Elizabeth Goddard, Hannah Alexander, James Rubart, Julie Arduini, Kathi Macias, Lynette Sowell, Maureen Lang, The Book Club Network, Vicki Hinze, Yvonne Lehman
If you love reading you're going to be as excited as I am. It was mere weeks ago when author Vicki Hinze had an idea. You can tell when God is behind it when the doors of favor swing wide open. She wondered if there was such a thing as a blog where writers share thoughts about reading, writing, quotes and inspirational thoughts. Her original plan was to join a pre-existing blog.
But God had other plans.
It didn't take long before Vicki knew she was meant to start a blog with the intentions she was looking for. Authors of all levels came forward expressing their interest to join them.
I was one of them.
Soon the blog had an URL, Facebook page and Twitter account. Authors completed the paperwork. Vicki created a schedule.
Today is launch day for the new blog Christians Read.
Elizabeth Goddard is the first Christians Read blogger. Other authors include Lynette Sowell, Vicki, Hannah Alexander, Maureen Lang, Yvonne Ortega, Yvonne Lehman, Kathi Macias, Camy Tang, and Sarah Goebel. Weekend posts will be from authors sharing more on the writing craft.
My first post will be Wednesday, September 21.
Tags: authors, Camy Tang, Christian authors, Christians reading, fiction, Hannah Alexander, Julie Arduini, Kathi Macias, Lynette Sowell, Maureen Lang, new blog, reading, Sarah Goebel, The Surrendered Scribe, Vicki Hinze, Yvonne Lehman, Yvonne Ortega
About Me:

Wife. Mom. Author. Reader. Blogger. Amateur nature photographer. Chocolate eater. Encouraging you to surrender the good, the bad, and---maybe one day---the chocolate.

Find me across social media @JulieArduini, and follow me on my Amazon Author Page.

Where Else You Can Find Me

Step Into the Light Blog Talk Radio Show


Contributor: Jasmine's Place

Contributor: Patient Worthy

iRun4
Rare Mom

Every Other Wednesday: Christians Read

Surrendering Time Series & Recent Releases

Join the Fun

My Instagram

iBloom Resources

Member

Archives