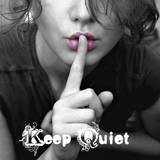 Here I am again, asking a question that is on my mind. I wonder, how would you handle it? Leave your comments, I'd love to hear from you.

How would you handle people talking at inappropriate times?
My example is people talking in church. I confess there are times I have to ask an offering question or I comment on the announcements. However, you will not find me talking through prayer or ripping apart what's going on the platform in a commentary Howard Cosell would have been proud of.
I used to sit downstairs until the chit chat between adults older than I am during worship drove me to a new level of impatience. I decided the smartest thing to do was to move elsewhere. I sit in the balcony telling others as a joke that I "don't play well with others." Frankly, I don't know what to do when it comes to asking someone much older than me to be respectful. So I say nothing.
So far.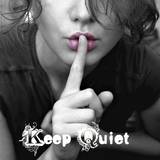 Teens, well…that can be a different story. If I know them and their parents well I'll make a kind of joke about it. If that doesn't work the joke turns to a threat and I do have that parent on a text ready to send regarding the behavior. I've had success with that.  They also know they aren't supposed to be in the balcony without their own parent until they are 18. I've seen ushers reinforce that.
Older teens I don't know as well. Some adults have said something and it was taken well. But the groups change.
So…how would you handle it? You can take this question to the talking during movies or cell phones at a play, it gets annoying, doesn't it? So…
How would you handle it?
photobucket images
It was two years ago July when I wrote a guest post for the site, Adding Zest to your Nest. This is a Christian site that encourages women in married se*uality. The contents might be uncomfortable for some and I absolutely understand that. What I won't do is say it is wrong. I grew up with a generation that didn't talk about anything. The good, the bad, the temptations, problems, nothing. And I refuse to live that way.
I've had infertility, a miscarriage, baby blues, hormonal issues,  hysterectomy at 38, near loss of child, special need situations with that child, and so on. I don't air dirt to air dirt, but I share my experiences in hopes one person, if even one person could be encouraged, it's worth my "going there."
That said, my guest post is up for repost today at Adding Zest. People still give me odd looks and many online still leave comments asking if the man in the picture is my husband.  The answer is a big no! I would never, ever put my husband on a post like that. I did have his permission to write that post, though.
So if you are a married person wishing to receive Biblical encouragement in the physical intimacy department, visit Adding Zest.  My repost?
The Nooner.
Told you I don't hold back.