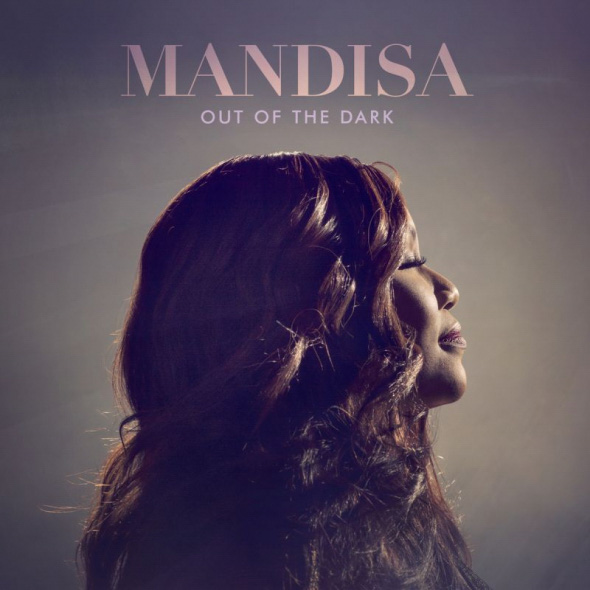 Mandisa wrote her song "Overcomer" in 2013 to encourage her close friend Kisha, who was battling breast cancer. Mandisa really believed and prayed that God was going to heal her, but when Kisha went to be with Jesus in 2014, Mandisa's foundation was shaken in a way she never expected. She fell into a deep pit of depression for close to 3 years, shutting out her friends, family and the rest of the world. Mandisa believes if she had kept going down that road she was on, she would not be here today… but God stepped in and lifted her out of that pit by using her close friends to communicate their love for her and God's love for her. This album is Mandisa's way of letting her fans into her story – it's called 'Out Of The Dark' because that is exactly where God lifted her out of!
You can watch her talk openly about this on Good Morning America last week here: http://abcnews.go.com/GMA/video/mandisa-opens-overcoming-depression-47020463
The first track on Mandisa's newest CD, OUT OF THE DARK, is a voicemail collage, and the messages set the tone for the journey Mandisa has been on since her megahit, "Overcomer." By her own admission, the loss of a dear friend, her inspiration for the song, "Overcomer," took her to a place so dark she isolated herself. Refused visits and calls. Re gained all the weight she had lost. Fought suicidal thoughts. With God's love and guidance, Mandisa is back and her music is stronger for it.
Right from "I'm Still Here," there's something in her voice that conveys the strength in Him she's gaining from her depression and grief. I don't know how to explain it, a literal maturity that emanates, and I'm not saying it was something lacking in her before. There's just something relatable in her words and voice that sends the message she's not the same as she was. It wasn't easy, it still isn't. But God's there.
This CD is perfect timing and for anyone fighting grief or questioning God, OUT OF THE DARK is a must listen. There are reflective songs and upbeat ones. Each song has a message, and by the end I realized as Mandisa emerges from the dark, she is now the overcomer.
This was an encouragement and blessing to listen to, and I highly recommend it.
YOU have a chance to win a copy! Leave a comment on this post or on social media on why you would like this CD and I will choose ONE US winner. Please leave a way for me to contact you when you leave a comment or I will choose an alternate.
"Disclosure (in accordance with the FTC's 16 CFR, Part 255:  "Guides Concerning the Use of Endorsements and Testimonials in Advertising"):  Many thanks to Propeller Consulting, LLC for providing this prize for the giveaway.  Choice of winners and opinions are 100% my own and NOT influenced by monetary compensation.  I did receive a sample of the product in exchange for this review and post.
Only one entrant per mailing address, per giveaway.  If you have won a prize from our sponsor Propeller /FlyBy Promotions in the last 30 days on the same blog, you are not eligible to win.  Or if you have won the same prize on another blog, you are not eligible to win it again.  Winner is subject to eligibility verification.
Story Behind The Album: https://www.youtube.com/watch?v=Df27myDpm1c
Acoustic Video for "Unfinished": https://www.youtube.com/watch?v=IQFpXcvFI0A
To purchase "OUT OF THE DARK," CLICK HERE.