Life in the Silence
Infant Loss Awareness Month
By Kristine Zimmer Orkin
Jacob entered the world silently.
There was no collaborative gasp of joy with the final push that announced his arrival. No newborn wail of indignation as his warm little body emerged and felt coldness for the first time. No congratulatory cheer at the declaration "It's a boy." Only hushed whispers among medical professionals. Just a mother's muffled sobs and a father's stoic silence. A chilly hospital delivery room, warmed by the respect of random people brought together, celebrating this tiny gift of life now faded.
We weren't prepared for the silence, Jacob's dad and I. We never heard his cry, his laugh, his voice. Not his infant babbling and toddler mispronunciations, nor his squeaky transition from boyhood into manhood. We never came to know his giggles, his outbursts of anger, squeals of excitement, or cries of frustration.
We came to know the quiet. But we weren't prepared for the larger silence. The irreparable hole in our family. An obvious incompleteness, especially during holidays and family pictures. On Mother's Day. In the headcount of grandchildren, making sure to include him. The uncertainty of how to answer "How many children do you have?"
We felt his strong presence, yet couldn't see or touch him. Sometimes, in an ordinary moment, we'd hear the tune we'd sung to him while he grew in my belly. A message from Jacob? "I'm here. Don't forget me."
Our marriage struggled to survive as others divorced after the loss of their child. We grieved the buried sadness in our older son, afraid to show his hurt or ask his questions because it might make Mommy cry. We feared pregnancy, of investing emotionally again. Of another hushed delivery room.
 We were not prepared for the blessings that arose out of the silence. For the families after us that we've been blessed to comfort through their stillbirths and infant deaths. For the occasions to educate doctors, nurses, and chaplains on child loss. For changes in hospital protocol we've enacted to help parents through the silence. And for opportunities to share our story, to support you in your story.
Though he never took a breath outside my womb, Jacob breathed life into our family from the moment of his conception, and he continues to bless us now, thirty years after his quiet entry into the world. He lives loud and strong through us. His life has a purpose. HAS. Present tense.
BIO
Kristine Zimmer Orkin
Kristine believes that blessings can be found everywhere, even in the most tragic of life circumstances. She and Philip Orkin have three sons: Joseph, Jacob, and Jonathan. In June 2007, Jacob welcomed his daddy Home at Heaven's gate. The two have had ten years of quality time together.
ABOUT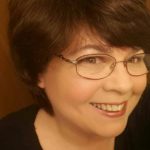 Kristine Zimmer Orkin believes that blessings can be found everywhere, even in the most tragic of life circumstances. She and Philip Orkin have three sons: Joseph, Jacob, and Jonathan. In June 2007, Jacob welcomed his daddy Home at Heaven's gate. The two have had ten years of quality time together.
Stuck in the Sweet in the Middle
by Robin Steinweg
Do you ever feel you're in that awkward, in-between stage? I sure do!
I recently spent years stuck in a crushing middle. Round and round I turned from the growing needs of aging parents to those of growing sons to those of work. I'd carve hours from sleepless nights to write, compose, or read. More often to pray. My husband accepted leftovers with grace and gratitude. Not just food, but time and energy. He was stuck in his own middle, caring for his dad and doing more for my parents than can be recorded.
Now our parents are gone. I'm living in the middle of grief, rediscovering who I am if no longer a caregiver. Looking to experience—and to pass on—the rich life Jesus came to give us (John 10:10). Know what? God shows me things I can do so He can help me move forward. I'm not stuck here. I get to be here, where it can be sweet in the middle!
If you're in the midst of circumstances or even past them, it's never too late to rediscover who you are. Try some of the following:
Develop friendships with people who will build you up.
Find ways to build others up.
Journal what you're going through as a way to release feelings.
Photo journal or doodle journal.
Admit if you need help.
Get more color in your surroundings/clothing.
List your blessings.
Express more gratitude.
Find ways to expand or share your hobbies.
Join a book club.
Volunteer to help others.
If you have grieving to do, do it whole-heartedly. But don't stay there.
Live fully. Enjoy what God gives you to enjoy.
Dream again. Don't hold back—dream big. What does God have for you next?
These ideas have helped. Yes, I still pick up the phone to call my mom or find jigsaw puzzles for my dad. I still if wonder I could have, should have done more for them. Guilt and remorse creep in.
But I realize that's the voice of our enemy, the accuser. So I intentionally turn to words of life in God's Word. I leave my broken heart at Jesus' feet. I embrace the blessings He sends my way.
I affirm this truth: It is Sweet in the Middle!
About the Author:
Robin Steinweg says life is like a sandwich-cookie. Whatever circumstances close in on us, it can be Sweet in the Middle. Her writings can be found in Today's Christian Woman, Upper Room, Secret Place and The Christian Pulse. She also writes monthly for Music Teachers Helper blog.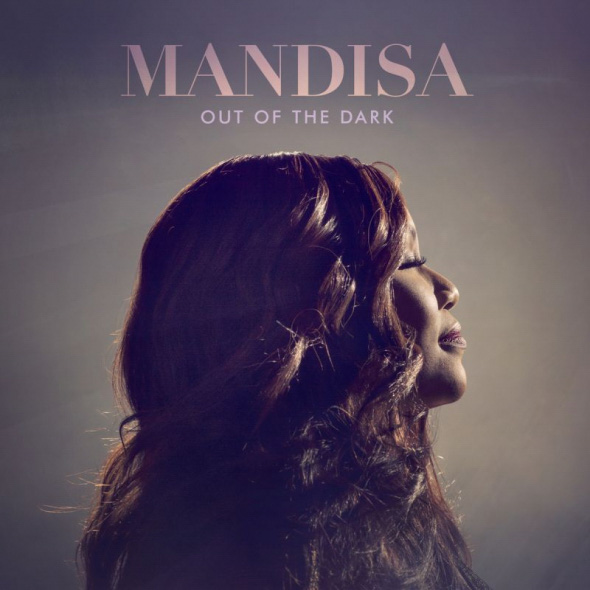 Mandisa wrote her song "Overcomer" in 2013 to encourage her close friend Kisha, who was battling breast cancer. Mandisa really believed and prayed that God was going to heal her, but when Kisha went to be with Jesus in 2014, Mandisa's foundation was shaken in a way she never expected. She fell into a deep pit of depression for close to 3 years, shutting out her friends, family and the rest of the world. Mandisa believes if she had kept going down that road she was on, she would not be here today… but God stepped in and lifted her out of that pit by using her close friends to communicate their love for her and God's love for her. This album is Mandisa's way of letting her fans into her story – it's called 'Out Of The Dark' because that is exactly where God lifted her out of!
You can watch her talk openly about this on Good Morning America last week here: http://abcnews.go.com/GMA/video/mandisa-opens-overcoming-depression-47020463
The first track on Mandisa's newest CD, OUT OF THE DARK, is a voicemail collage, and the messages set the tone for the journey Mandisa has been on since her megahit, "Overcomer." By her own admission, the loss of a dear friend, her inspiration for the song, "Overcomer," took her to a place so dark she isolated herself. Refused visits and calls. Re gained all the weight she had lost. Fought suicidal thoughts. With God's love and guidance, Mandisa is back and her music is stronger for it.
Right from "I'm Still Here," there's something in her voice that conveys the strength in Him she's gaining from her depression and grief. I don't know how to explain it, a literal maturity that emanates, and I'm not saying it was something lacking in her before. There's just something relatable in her words and voice that sends the message she's not the same as she was. It wasn't easy, it still isn't. But God's there.
This CD is perfect timing and for anyone fighting grief or questioning God, OUT OF THE DARK is a must listen. There are reflective songs and upbeat ones. Each song has a message, and by the end I realized as Mandisa emerges from the dark, she is now the overcomer.
This was an encouragement and blessing to listen to, and I highly recommend it.
YOU have a chance to win a copy! Leave a comment on this post or on social media on why you would like this CD and I will choose ONE US winner. Please leave a way for me to contact you when you leave a comment or I will choose an alternate.
"Disclosure (in accordance with the FTC's 16 CFR, Part 255:  "Guides Concerning the Use of Endorsements and Testimonials in Advertising"):  Many thanks to Propeller Consulting, LLC for providing this prize for the giveaway.  Choice of winners and opinions are 100% my own and NOT influenced by monetary compensation.  I did receive a sample of the product in exchange for this review and post.
Only one entrant per mailing address, per giveaway.  If you have won a prize from our sponsor Propeller /FlyBy Promotions in the last 30 days on the same blog, you are not eligible to win.  Or if you have won the same prize on another blog, you are not eligible to win it again.  Winner is subject to eligibility verification.
Story Behind The Album: https://www.youtube.com/watch?v=Df27myDpm1c
Acoustic Video for "Unfinished": https://www.youtube.com/watch?v=IQFpXcvFI0A
To purchase "OUT OF THE DARK," CLICK HERE.