Still taking care of the Christmas wrapping? Trying to figure out how to use your new tablet, Kindle, Echo, or Echo Dot? I have an idea if you'd rather be reading.
ENTANGLED is book two in my Surrendering Time series, and it is compatible with Alexa. That means if you have the Echo or Echo Dot unwrapped and ready, she can read my books to you.
To help make things easy, ENTANGLED is FREE December 29 and 30. Although the sale for ENTRUSTED is over, the price is for your convenience at $2.99 eBook, $7.99 print. Both books are free on Kindle Unlimited.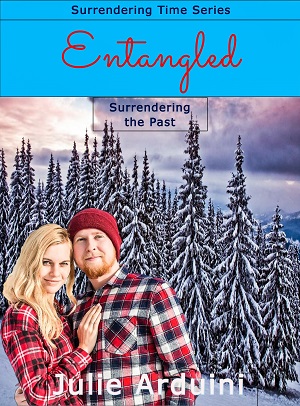 ENTANGLED:Carla Rowling has been given her dream of attending cosmetology school. The gift is so generous she feels unworthy because of choices she made as a teen. The pressure mounts as Carla juggles school, is a single mom, helps her best friend Jenna plan her wedding, spends time with boyfriend Will Marshall, and deals with the fact that her son's father is back in their lives.
Will Marshall is the one Speculator Falls resident everyone can count on. His truck deliveries are reliable. He's the first to help friends like Ben Regan with boat work or be a card partner with Bart Davis. Will's ready to settle down with Carla, loving her is natural. He's bonded with her son, Noah. But when Carla starts cosmetology school, she puts emotional distance between her and Will.
Can Carla release her past and create a future full of highlights, or, will she burn her options worse than a bad perm?
Thank you for being loyal readers. Here's believing 2017 will be full of exceptional blessings!
Feel free to share this with your favorite readers!