It's been quiet in this corner for a lot of reasons.
End of school year madness. Why does it surprise me every year?
Travel
Loss of a dear, dear friend
Tom's travel schedule
Co leading a small group study with Tom
Oh, and I'm releasing ENGAGED this month!
ENGAGED is the third book in the Surrendering Time Series. ENTRUSTED was about surrendering the present. ENTANGLED was about surrendering the past. ENGAGED? You guessed it. Surrendering the future.
I loved ENTRUSTED, but the process was a challenge because it was new and I was full of doubt. I did not love ENTANGLED. The story has been a favorite with readers, but I couldn't relate to Carla, so it made the writing process difficult. I struggled more with doubt. The second book syndrome is real.
ENGAGED has been fun to write. It brings back some humor and sass that I had in ENTRUSTED and carries a theme I know too well. Surrendering your dreams for God's plans.
I'll share more as time is closer, but for now, there is a chance for one US winner to win a signed copy of ENGAGED.
Here's how:

Visit Patti's Porch and leave a comment on the post. Of course, you need to read the post. It's a good story, and all true. I'll never forget how that all came together. Only God. 
***
If you aren't a newsletter subscriber, now is the time! I am working this weekend on making ENTRUSTED a free gift to newsletter subscribers as a celebration of ENGAGED. Subscribe HERE!
It was one of those God taps that I wanted to ignore. Late last year I felt I was supposed to write a devotional using the surrender themes explored in my contemporary romance series, Surrendering Time. Not only that, but write it from the characters point of view. I'd never heard of such a thing, and by obeying, I knew I was delaying book 3, ENGAGED, even more.
But obey I did. It took longer than I thought with unexpected travel and child sickness, but it's done.
FINDING FREEDOM THROUGH SURRENDER-A 30 Day Devotional, features short readings on surrendering fear, loss, change, regret, and the future. If you've read ENTRUSTED or ENTANGLED, you will visit with beloved characters like Ben, Jenna, Carla, Will, Sara, and more. If the series is new to you, no worries. The devotional will introduce you to the characters without spoilers. Then, once ENGAGED is released this spring, you will be ready to jump in.
It's in eBook format, so download the free Kindle app and you can read on your phone, tablet, desktop, laptop, and of course, Kindle. It's only available on Amazon.
I'd love for you to spread the word. Early feedback showed that many of the readings were exactly what readers were struggling with at that time. That's God, and I'm grateful He allows me to write for Him.
Take a look!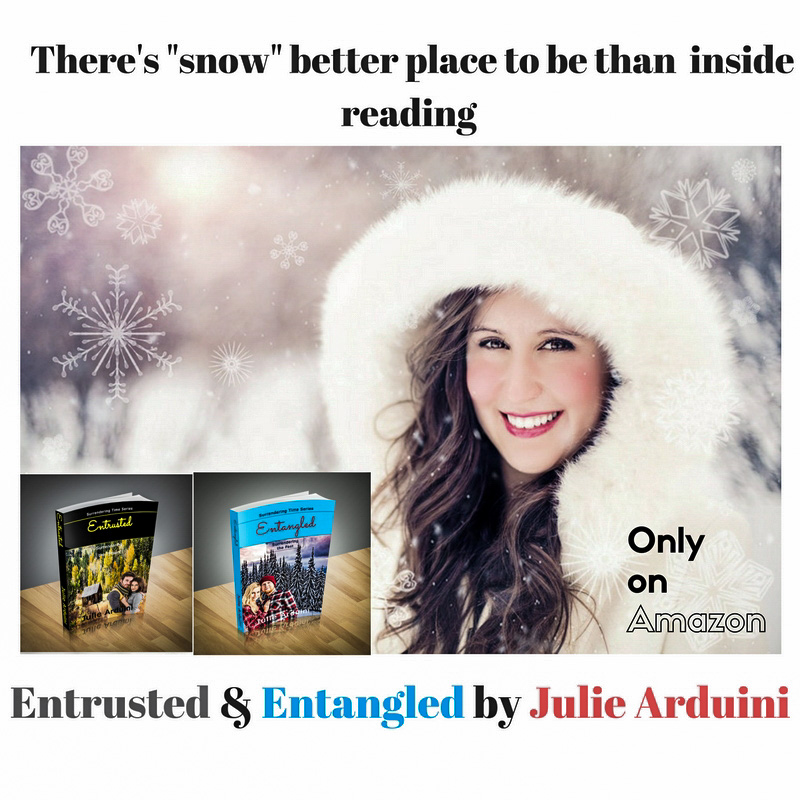 If your Christmas was like mine, you're overstuffed on fudge but hungry for books to put on your new tablet or Kindle. I've heard many talk about their new Amazon Echo or Echo Dot, and guess what? Alexa can read books to you.
I wanted to end this crazy but amazing year by celebrating. I never thought 2016 would have me publishing books through my new writing and speaking ministry, Surrendered Scribe Media. In May I re released ENTRUSTED and released ENTANGLED. The reviews for Carla's story on surrendering regret are more than I could have hoped for. That was a HARD book to write, and now I get it. I'm thankful God is using it to help people let go of their past.
So to celebrate these things AND put some FREE reading on your new device, ENTRUSTED eBook is FREE December 26, 27, and 28. Wait, I'm not done. ENTANGLED will be FREE December 29 and 30. Both books are compatible with Alexa.
(Check price first.)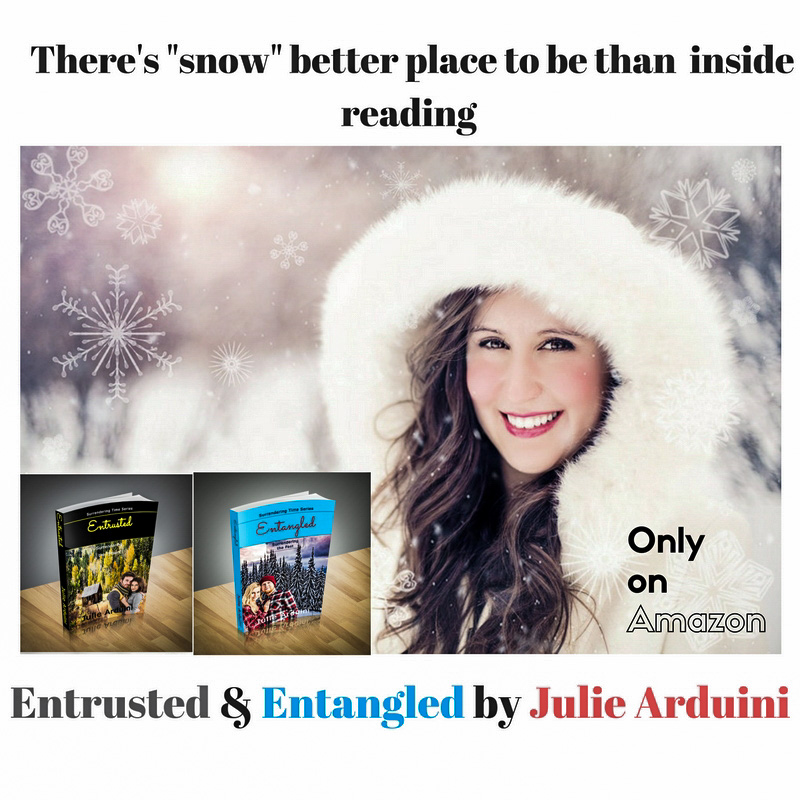 ENTRUSTED:  Jenna Anderson leaves her Ohio hometown for the unknown in Speculator Falls. She's determined to make her new job as senior center work and become one of the locals.
Ben Regan's family is the backbone of Speculator Falls and he's made a vow to protect the rural village. When his grandfather passes away and his former girlfriend leaves without even saying goodbye, Ben's determined to prevent further transition in his life.
But Jenna produces a lot of change for Ben in a book about surrendering the present fears we have about change and wanting to belong.
ENTANGLED:Carla Rowling has been given her dream of attending cosmetology school. The gift is so generous she feels unworthy because of choices she made as a teen. The pressure mounts as Carla juggles school, is a single mom, helps her best friend Jenna plan her wedding, spends time with boyfriend Will Marshall, and deals with the fact that her son's father is back in their lives.
Will Marshall is the one Speculator Falls resident everyone can count on. His truck deliveries are reliable. He's the first to help friends like Ben Regan with boat work or be a card partner with Bart Davis. Will's ready to settle down with Carla, loving her is natural. He's bonded with her son, Noah. But when Carla starts cosmetology school, she puts emotional distance between her and Will.
Can Carla release her past and create a future full of highlights, or, will she burn her options worse than a bad perm?
Thank you for being loyal readers. Here's believing 2017 will be full of exceptional blessings!
Feel free to share this with your favorite readers!