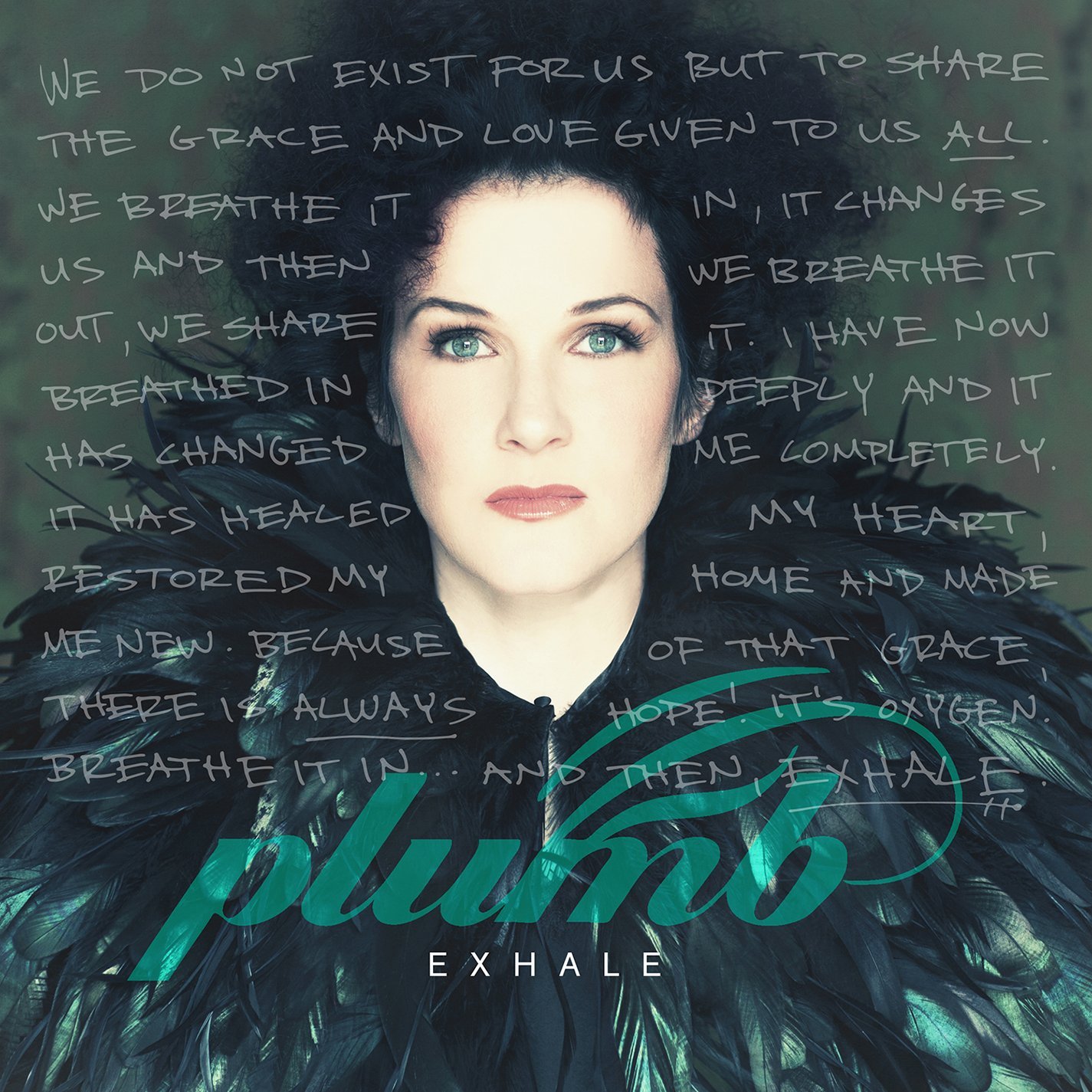 About PLUMB:

Tiffany Arbuckle Lee, better-known by her stage name Plumb, is a songwriter, recording artist, performer and author. Plumb has sold more than 500,000 albums and over two million singles worldwide, co-penned songs for numerous other artists, including Michelle Branch, Mandisa, Mandy Moore, Jaci Velasquez, and Natalie Grant, and had music placed in many films and television shows.Originally signed as a Christian Contemporary Music (CCM) recording artist in 1997, Plumb is now known as well as or better in alternative rock, electronic dance music, and for the use of her music in film and television than she is in the CCM market.

About the album:

EXHALE, the seventh studio album from acclaimed multi-genre singer, songwriter and author PLUMB, expresses a new focus and vision. After the runaway success of NEED YOU NOW (the album, title track and book), which coincided with her own moving story of brokenness and ultimately healing, Exhale brims with worshipful songs of gratitude and hope.

The defining concept of EXHALE was born from a sermon at Plumb's home church, wherein her pastor Pete Wilson expressed the notion that the Church doesn't exist for itself. Rather, believers come to church to breathe in grace and truth, be changed, and then go out and "exhale" that hope into their surrounding community.

"That idea of exhaling hope hit me right away and I couldn't get to the Notes section on my phone fast enough. I started writing the chorus of Exhale right then and there," explains Plumb. "I have been made new by the ultimate hope, and I want to share and exhale that hope in everyway I can."
Plumb's music has been a major part of my Pandora shuffle this year. Once I heard her testimony I resonated with her. Not that I've had the exact issues she's surrendered, but that's the rub. I can identify with her act of surrender.
[tweetthis]Exhale to me is what surrender sounds like. #plumb #exhale #music[/tweetthis]. Whether it's a declaration like "Lord I'm Ready Now" or a song of Thanksgiving like Champion, it all feels like surrender. The words don't sound trite.
I only received the CD a couple days ago and worried I wouldn't have enough time to review. No problem. It has been my mainstay while driving. My comfort while in quiet time.
Whether in a mountain or a valley each song is going to be an anthem of sorts to encourage and guide you, if you let God use Exhale.
I hope you do.
To purchase Exhale, click here for iTunes.
Click here for Amazon.
S O C I A L • C O R N E R
I received Exhale in exchange for an honest review.