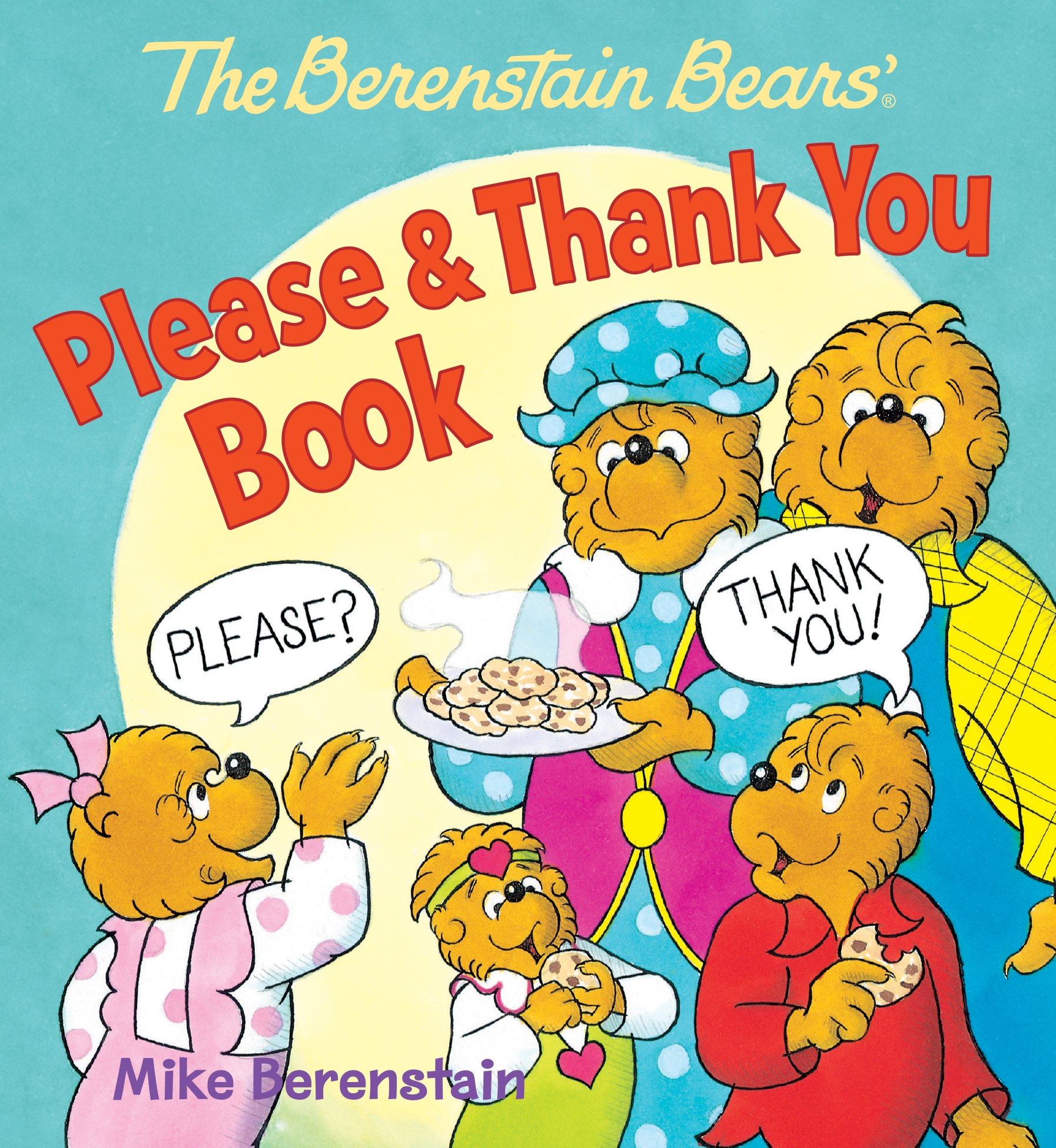 Book Description:
The cherished Bear family is coming to a new generation of toddler and preschool readers!
Stan and Jan Berenstain introduced the first Berenstain Bear books in 1962 and the Bear family celebrated its 50th anniversary in 2012! Here the charming and lovable Bear family is once again introducing children to the typical issues and questions that they face every day.

In The Berenstain Bears' Please & Thank You Book, little readers are introduced to the importance of manners, through gentle reminders given to Brother, Sister, and Honey as they await their milk and cookies. The shorter story length and well-loved characters provide toddlers a perfect introduction to valuable life lessons and routines. Ages 2 to 5.
There are certain senses that when you encounter them as an adult, takes you right back to childhood. For me, seeing a revised Berenstain Bears' book, the Please & Thank You Book, took me back to the days when I couldn't wait to read the next book. I didn't care if the library pages were crinkled and used, these were books that were funny, visual, and had great messages.
The Please & Thank You Book keeps the nostalgia alive while breathing new life into a new generation of readers. The book is a little shorter for young ones but doesn't dilute the important messages toddlers need to learn and use—to say please, thank you, and you're welcome. I especially liked how well the book was constructed. I think it can hold up well against a toddler with sticky hands or a penchant to be a little rough with things.
I think young and old readers will be delighted to have this book. I highly recommend.
To purchase The Berenstain Bears' Please & Thank You book, click here.
I received a copy of the book in exchange for an honest review.