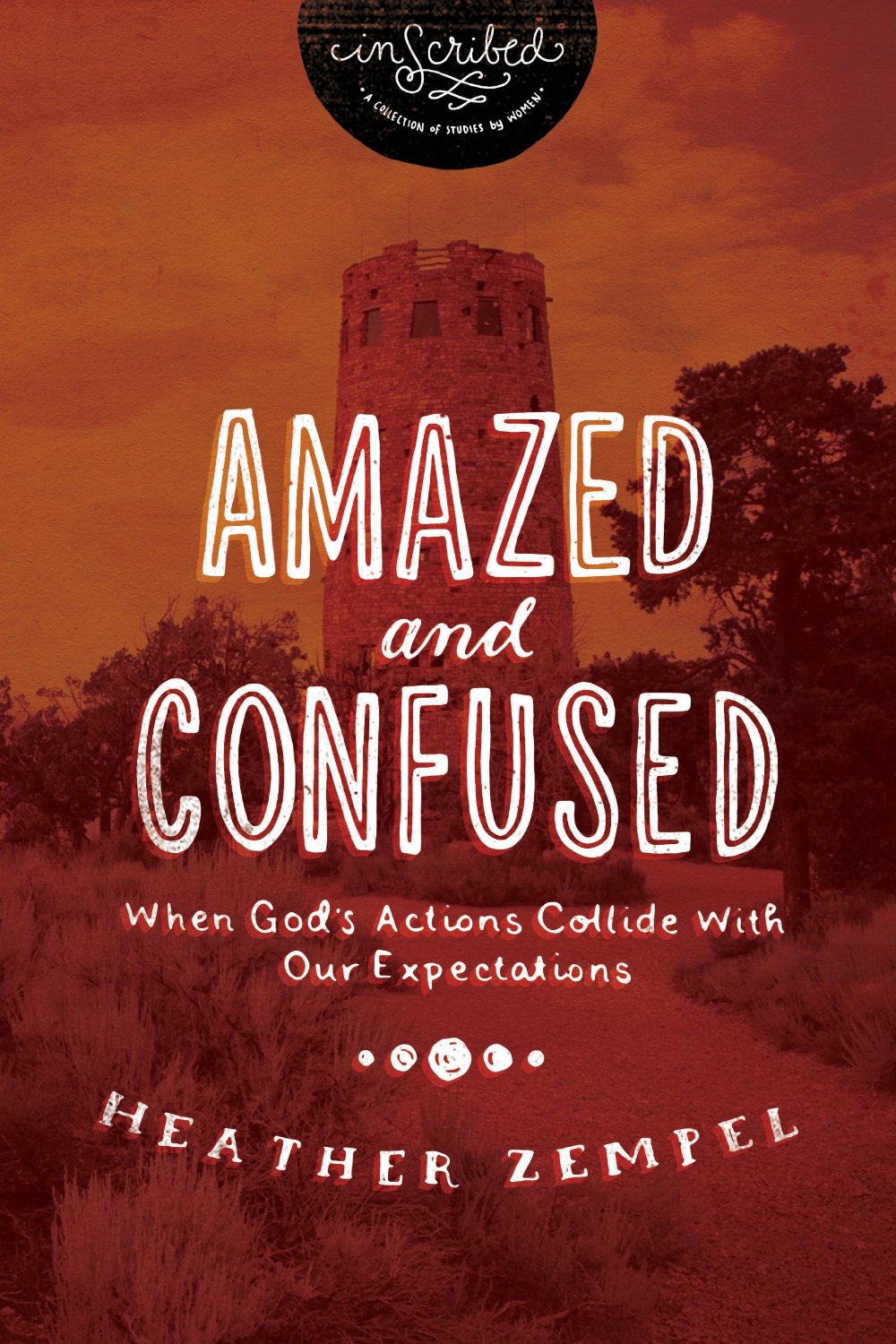 Book Description:

Most people have prayed for something or someone in earnest, seeking God's will, only to be left confused by God's response.Sometimes we ask, "Why would a good God allow bad things to happen to good people?" In Amazed and Confused, Heather Zempel tackles this question head-on by exploring the book of Habakkuk.

When the prophet Habakkuk prayed that God would bring change to the backsliding nation of Israel, this issue came to the forefront. Habakkuk begged God for revival and that He would turn the hearts of faithless people back to Him.

God's answer to Habakkuk was, "Take a look at the nations and watch what happens! You will be shocked and amazed" (1:5, The Voice). The vision God gave Habakkuk was one of warfare and exile. How do you respond when God answers your prayers in a way that seems out of line with his character and promises?

Amazed and Confused proceeds systematically through the book of Habakkuk, exploring the prophet's prayer, God's response, and the prophet's journey from confusion to worship. This interactive Bible study is the perfect choice for those who are hurting and confused about God's responses to their prayers.

Features include:

Helpful guidance on a question without an easy answer

Practical tools for studying the Minor Prophets

Easy-to-understand, accessible language
This is part of the inScribed series, a collection of stories by women. Thomas Nelson wanted to highlight women writers because often studies come from pastors, and women who are not pastors often have great things to say, but find it hard to get their Bible studies published.
I loved Amazed and Confused. The second part of the title is "When God's Actions Collide with Our Expectations." That's something we all can relate to. To make it a study around the prophet Habakkuk was even better. He is someone I knew a little about, but it's obvious Heather Zempel did a lot of research for this study.
I found this easy to follow and full of detail, yet with information applicable for my own life. Key thoughts are emphasized, and there are questions and places for notes and journaling.
This is one of the best studies I've seen in a long time. I think Amazed and Confused will help and bless you. It did me.
To purchase Amazed and Confused, click here.
I received a copy of Amazed and Confused from the publisher in exchange for an honest review.