This year I've been blessed to not only participate in book reviews, but movie and music reviews, too. Today I'm able to share with you Michael W. Smith's video Sky Spills Over.
Here's what he had to say: "I'm really passionate about the song SKY SPILLS OVER. It was fun creating it in the studio and I've been overwhelmed at the response it gets when we perform it live every night. My son Ryan is a really talented filmmaker so I always enjoy working with him on a project. But what made this project even more special was that 3 of my own grandkids were in the video. This video was a lot of fun to make. I hope people enjoy it!"
He has a new album out, Sovereign. Want a copy? Leave a comment with your favorite Michael W. Smith song and I'll draw a winner TOMORROW, Saturday, May 29.
Great video, right? The only shocking thing?That Michael W. Smith is a grandpa!
Remember, leave a comment with your favorite Michael W. Smith song for a chance to win a copy of Sovereign.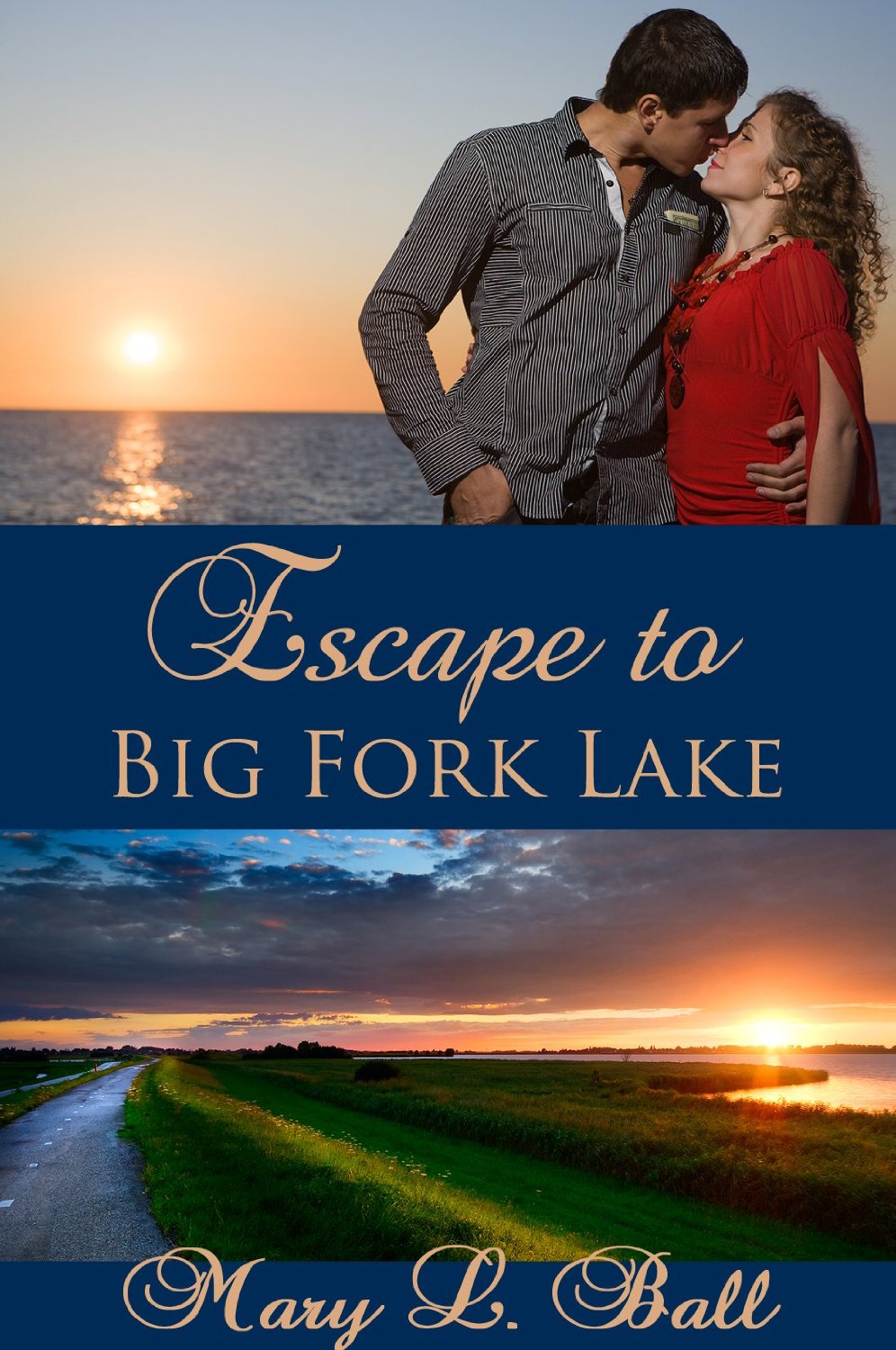 This week's video of the week on my right sidebar is Mary L. Ball's Escape to Fork Lake.
Book Description:
Will an inheritance bring new happiness or a trap for murder? 

Bad luck seems to follow Sam Blacker. She loses her job and faces daily struggles keeping her drunken neighbor away from her. 

When an unexpected inheritance gives her a chance for a new beginning, Sam, a city girl at heart, is hesitant. However, after a brutal attack she has no choice. 

Making a decision that will forever change her life she flees to the small fishing town of Big 
Fork Lake, Alabama and soon finds herself in the arms of Noah Frye. A tumultuous relationship with Noah sparks buried desires of the heart, even if he is a Christian, surely, she can get around that little problem. 

As Sam and Noah's passion grows trouble lurks in the shadows, waiting and watching. Inescapable, Sam's bad luck returns when she stumbles upon a murder and becomes the only suspect. Will she have to run again, this time to stay out of prison? Worse, will she lose the best man she's ever found? And what about the newfound hunger in heart to know God—can she truly trust in Him?
To purchase Escape to Big Fork Lake, click here.
Book Description:

Two lost lives. Four lost crowns. It's musical mayhem at the Alamo.
When the Sweet Adelines International Barbershop Competition brings Tina's chorus to San Antonio, she kicks back. For a week, she can forget about her career as a police officer. Time for fun, glitz, and as much a cappella singing as she wants—and she wants to hear it all. Who knows, there may even be four winners' crowns for their local quartet! But when two members die singing "Mister Sandman" in front of the Alamo, Tina discovers that bullets and barbershop are anything but a harmonious combination. 

Although police work was the last thing on her mind, Tina sifts through racks of sequined costumes and whispered gossip, desperate to discover who might want the lead and bass singers dead. Could it be the protesters who hate that the Sweet Adelines turned the Alamo into a theater backdrop? The rival quartet that lost a contract because of their group? The director with a reputation as a ladies' man and a bad habit of poaching the best singers?

As the notes and the stakes rise higher, it becomes obvious that the killer has more on his mind than a song, and Tina may be next in the crosshairs.
The book trailer for Murder a Cappella is this week's featured video at juliearduini.com. Each week I post a book trailer from Christian authors and/or members from ACFW (American Christian Fiction Writers.)
I love a good mystery, so this was fun to post.

Why not check it out? To purchase Murder a Cappella, click here.
***
By the way, I'm near my 100oth post. Yep, you read that right. It's the 1000th post on this server/domain, I know I'm actually closer to the 2000th mark. I'd love to celebrate by sharing some books with you. I've been in a reviewing frenzy, and I'd love to send some books to you.
Change Before You Have To and Smitten Book Club are just a couple I have available. I'll get the full list to you soon.
How do you win?
Be the first person in my dashboard that comments on that 1000th post. I know what post is that big number. You don't. But it's close. Very close. So start commenting!
***

Have you signed up for the Julie Arduini newsletter? On February 14th subscribers receive the first installment of my contemporary romance, Match Made in Heaven.
Beth Prescott realizes there's more to her new job with the Hammondsport senior citizens when her clients keep trying to match her with their grandsons. She wants to excel at her job and push past the memories of a bad romance.

Dean Kellerman returns to the area to help his grandfather and forget his mistakes.

The two run into each other and find the only thing they have in common is Walt Kellerman. As they work together can they enjoy a friendship, or, will their secrets divide them once and for all?

Visit juliearduini.com and sign up through the right sidebar. Make sure you activate by looking for the email from Julie Arduini/Mailchimp