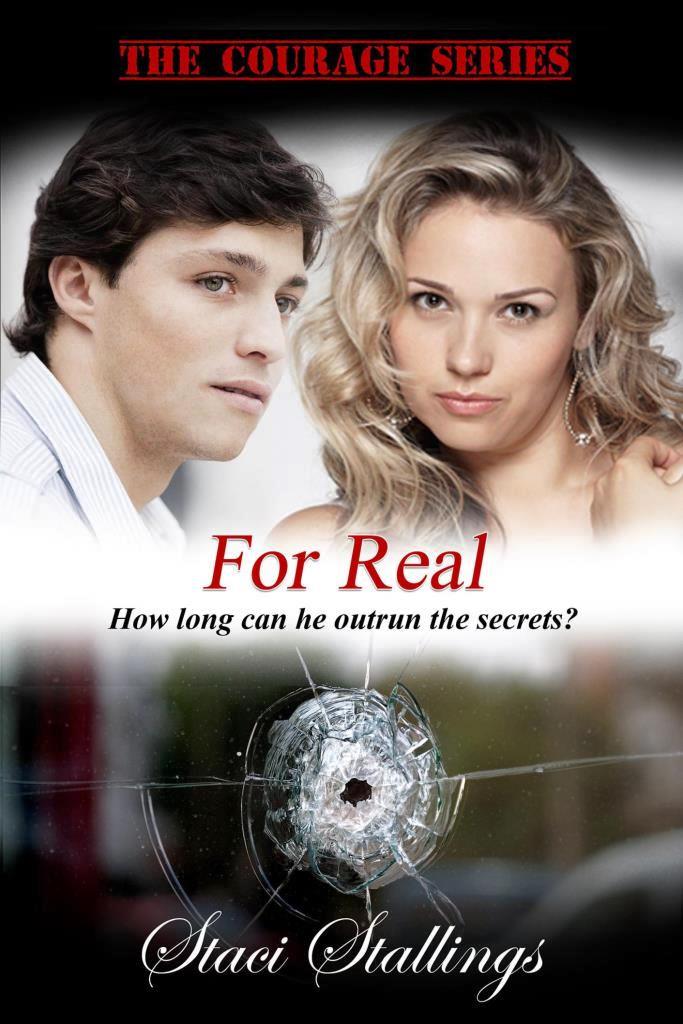 Staci Stallings, the author of this article, is a #1 Best Selling Contemporary Christian author and the founder of Grace & Faith Author Connection. You can check out Staci's newest release…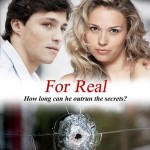 For Real
Book 3, ~ THE COURAGE SERIES ~
"It will pull you in and touch your heart."
***
 The Joy of Relationships
After 43 years of being on this planet, I have noticed something:  Relationships happen.
Have you noticed that as well?
I don't mean (just) romantic relationships.  I mean all relationships.  Friendships, work relationships, family relationships, even casual relationships.  They are happening all the time, in small ways and big ways.  Often we don't even see them coming until they have already been established and are part of our makeup, our experience, our being.
This year what I am most thankful for is all of the new relationships that have assimilated themselves into my life over the past 12 months.
There are the new friends I made while serving on a retreat team in February–Holy Spirit women of the highest caliber.  There are the fellow parents I met while spear-heading a fundraiser at my son's school.  New family members–either through marriage or birth–should be counted as well.
Online I have met countless people who have become friends and colleagues in ways that still amaze me.  Together, we have learned the details of how to get the word out about our books, and for the first time, I haven't felt so alone in this endeavor.
In addition to the authors I've met, I've also been blessed with new "team" members in my writing life–a cover designer second to none; a format specialist who is an absolute angel; and an assistant who does the un-fun stuff so I don't have to.  How blessed I am!
Further, I've met awesome people who blog–about life, about hope, about God, about challenges, and all of the above and more.  Readers have reached out to me, either to tell me what they thought of my books, or to ask specifics on things I have written on my blog, and some of them have become genuine friends.
Reviewers too.  I think when I started this year, I had about five reviewers.  Now I have a whole list!  And the cool thing is, it's not a list of names.  It's a list of people who have shared their hearts with me about what the books have done for them.  As a writer who sat here in my own little corner, in my own little chair for 16 years, dreaming of what it would be like to brush the cyberdust off these stories and share them with the world, these relationships mean more than I ever could have imagined back then.
Add to all of these new relationships, the relationships that have deepened and grown and flourished over this past year–with my family and friends, and you've got the makings for one BLESSED woman!
So this year as the turkey is carved and the sweet potatoes are served, what I am most thankful for is all of YOU who have made this past year the most incredible, memorable year ever!  And in the coming year, I look forward to all the new relationships God has just waiting for me out there.
Look out!  It's gonna be an awesome New Year!
Copyright Staci Stallings, 2012
More about For Real:
Blaine Donovan has a secret, but so far his plan to keep the rest of the world in the dark about who he really is and what's really going on in his life has worked. If he can just finish school before the demons catch up with him, he knows he can make life make sense once again. However, when he runs into Melody Todd, a semi-friend he had thought was long-gone, life takes a turn Blaine wasn't at all expecting.
Still hurting from watching her best friend marry someone else, Melody Todd has given up on dating, guys, and on herself. In fact, when Blaine shows back up in her life, she does what she always does with the eligible guys who look her way—she sets him up with someone else. But Blaine soon proves to be much different than he at first seems.  Too many things are not adding up the way they are supposed to, and the more Melody digs, the more she sees that the Blaine she knows is not the real Blaine at all…
"For Real will show you how you can lay those things that are preventing you from loving Jesus at the foot of the Cross. It will inspire you and give you hope.
—Amazon Reviewer, Myrna Brorman