Feelings of failure loomed late night as the large ice cream cake I bought didn't fit in our freezer. I didn't think the fridge would work. I  threw an ice sleeve and ice in a freezer bag with the cake and hoped for the best.
When I presented the cake, it took a gasp of air and collapsed into a pile of peanut butter goo.
My husband asked why didn't I cut the cake up and put that in the freezer?
I almost graded my parenting based on that melted cake.
But I looked over and watched him share with his friends and girlfriend.
The laughter.
Recalling moments in NYC where they served with the NYC Dream Center.
His second year.
Then I realized he's filling out a job application.
Making plans for his senior year
And beyond.
When did that happen?
Wasn't he the kid that tried to make his entry at 32 weeks?
Then decided to stay put until surgeons intervened?
Wasn't he the one banging his head as a toddler when he was mad?
Or luring his aunt into his room to play and keeping her there for hours?
Asking for kinne and fries, agpa and his dog, kissiwa?
Wasn't he just in first grade drawing a picture of a little boy crying with a U-Haul because we'd moved to Ohio hours before?
When did it happen that he got braces?
Then glasses?
Then another set of braces?
And many more pairs of glasses?
Didn't he just pick percussion as his choice for elementary band?
Wasn't he the kid that nearly passed out in a spelling bee?
When did that happen that he was in middle school?
Weren't we just whining that we hate science fairs?
Wasn't she just introduced to us as his friend that we knew he liked?
Didn't he just attend high school orientation?
How can it be he's going to be in his brother's wedding when he was just in his sister's?
Melted cake, you can't kill my joy.
I'm celebrating.
Even though I keep asking when did that happen?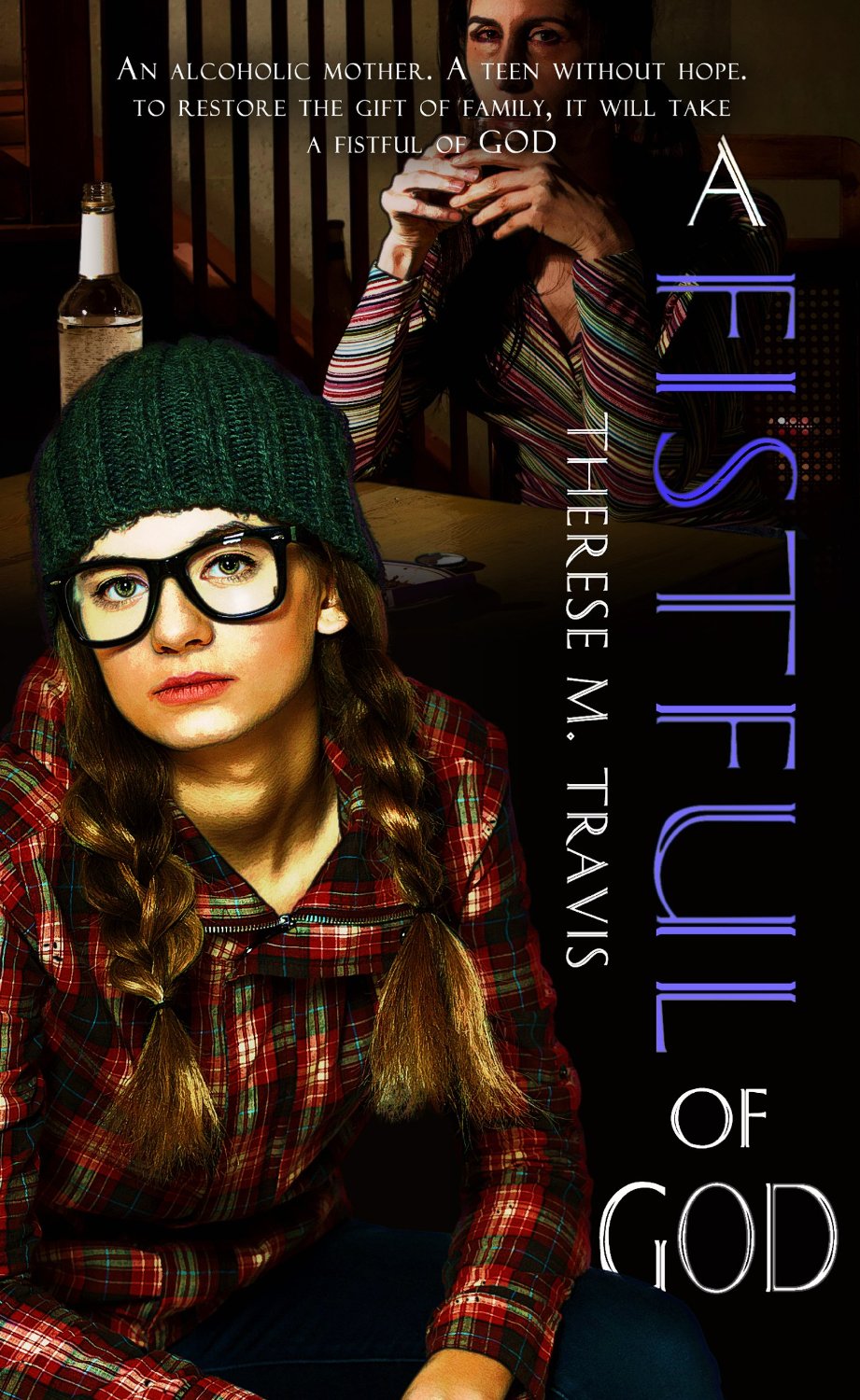 She's never taken a drink, but she's recovering from alcoholism all the same.

After the death of her father, teenager Aidyn Pierce spends all her time cleaning up her mother's messes. So when Mom announces she's getting sober, Aidyn doesn't believe her. Mom has tried before, and Aidyn knows there will come a time—a day, a week, maybe even a month from now—when the cravings will be too much, and her mother will start drinking again. So, when Aidyn is encouraged to attend support meetings, she refuses. No point in wasting her time when her mother's going to drink again, anyway.

But what Aidyn doesn't count on is the healing power of love and friendship, and the incredible strength of God to walk both mother and daughter through the dark valley of addiction and recovery.

Fistful of God is categorized as YA-Young Adult, but I'm telling you, this is a page-turner for adults, too.  Therese Travis writes a heart-wrenching story full of real tension and consequences from alcoholism. Aidyn Pierce is a teen who has experiences to last a lifetime–a father that died too soon, and a mother that she's had to parent because of alcoholism. Aidyn lost her best friend and has trust issues. And if she has to hear the word AlaTeen one more time…

This was an excellent read because I've walked in Aidyn's shoes, and Therese hit all the right notes in creating a complex daughter. There's anger. Hope. Resentment. Fear. Sometimes all at the same time, and she showed that. She also crafted the mom with authenticity. Recovery is a process full of physical issues, as well as emotional. Therese also crafted strong supporting characters that also understand the complications.

I recommend this for teens and adults. It's an emotional read, especially if alcoholism is something you're familiar with, but it's so well-crafted. You will root for Aidyn and her mom.

To purchase Fistful of God, click here.

I received Fistful of God from the author in exchange for an honest review.