A
beautifully spun story about the power of second chances. ~ Amazon
Reviewer
I loved The Bitterroot Bride! The part where she compares
church
to riding a trot made me laugh out loud. ~A.
Chatman
About the book:
No one knows the real Emmalee Warren, just what they want from the infamous
prostitute. Men are coming out of the woodwork to stake a claim on the
miner's widow. They wanted her body before. Now they want her money. Hiring
a lawyer, Richard Lewis, to save her from financial ruin might let her
start over where no one knows Miss Ellie. Becoming an unknown is the only
way to freedom…or is it? Can she leave her past and build a new
future?
Purchase
Chat with Angela:
Ques: We heard there was something special that happened to you
while writing your fourth book in the historical romance series, Montana
Beginnings. What was special about the Bitterroot Bride heroine for
you?
Angela: Writing Miss Emmie learning to read became an amazing
experience. Though I'd learned to read at four, I didn't understand how to
connect and read people until well into my adulthood. So while Miss Emmie
became proficient in reading, I became proficient in relationships. She'd
eat up every book she could get her hands on and studied with intensity. I
did the same thing, but about relational topics.
Ques: When did you realize the parallel character arc had so much in
common with your real life?
Angela: About halfway through the first draft an epiphany happened.
I stopped, took a day or so to really think about my personal experience,
then began an intentional focus on writing the emotional parallel.
Ques: What do you hope Bitterroot Bride does for readers?
Angela: I hope this story is both entertaining and encouraging. I'd
like readers to absorb the idea that like Miss Emmie and me, if you have
the desire to learn something then you can. Age doesn't matter.
Ques: Can you tell us the titles and a little about the Montana
Beginnings series?
Angela: All four titles are set in Helena, MT from 1889 – 1895. It's
right when we became a state, but mining couldn't support us forever. The
Debutante Queen introduces us to Calista who steals an orphan off the
street to protect her from a cruel master. Eleven Pipers Piping brings
forward the newsies, newspaper boys and orphan train leftovers, into
Mirielle's classroom. Then in Taking the Plunge, Delphina takes us back to
the iconic Broadwater Natatorium as a swim instructress. Then Emmalee
enters the scene as we find out how Montana chose her state flower. Each of
these lovely Victorian ladies finds her true love while carving out a
meaningful life in Montana's frontier.
~~~~~~~
About Angela:
Angela Breidenbach is a bestselling author and host of
Grace Under Pressure Radio on iTunes. Angela is the Christian Author
Network's president. And yes, she's half of the comedy duo, Muse and
Writer, on social media.
Connect Here:
Website: http://www.AngelaBreidenbach.com
Twitter/Instagram/Pinterest: @AngBreidenbach
Facebook:
http://www.facebook.com/AngelaBreidenbachInspirationalSpeakerAuthor
ITunes:
https://itunes.apple.com/us/podcast/angela-breidenbach-grace-under/id1026177378?mt=2
CAPTIVE, based on a miraculous true story that drew the attention of the entire nation, is a thrilling drama about the spiritual collision of two broken lives.  When Brian Nichols – on the run as the subject of a city wide manhunt and desperate to make contact with his newborn son – takes recovering meth addict Ashley Smith hostage in her own apartment, she turns for guidance to Rick Warren's best-selling inspirational book, The Purpose Driven Life.  While reading aloud, Ashley and her would-be killer each face crossroads where despair and death intersect hope.  

The movie stars David Oyelowo, who played Dr. Martin Luther King, Jr. in the recent film, Selma.

Click HERE for a special greeting from David Oyelowo
I remember Ashley Smith's story well. She was the single mom who was held hostage in her home and read The Purpose Driven Life to her captor. She went from victim to instant hero with an onslaught of publicity. It was obvious she wasn't comfortable with the attention and as time went on, I heard bits and pieces of her story. She was a recovering addict. She didn't even have custody of her daughter. And then, the story disappeared.
Captive is a haunting read because in Ashley's words, she re tells her story and puts the reader right there in the apartment with her. I was completely absorbed into the story and read it in an evening. As the scenario unfolds it is obvious God had His handprints all over this. It's amazing for all the places Brian Nichols went, he arrived at Ashley's neighborhood. She was in the process of unpacking. She was new. Faith was a very new thing for her and it was her lifeline. But she had a plan B. She still had a stash of drugs.
I loved Captive because it's an intriguing story that shows what God can do with a willing vessel. What I found surprising was she didn't read a lot of The Purpose Driven Life to him. I had the impression she read chapter after chapter. I came away thinking God guided her conversation. She kept talking to him. He was a churched man. And that's what made his story so sad.
I Googled the two to see "where are they now?" Ashley is married with two more children. It appears as if she is doing well and is active in her relationship with Christ. Brian Nichols? I see no mention that he transformed for the better after all the conversations he shared with Ashley.
This is going to be a major movie this month and I believe it will be not only solid entertainment, but a solid message, too. Captive, the book, was. I hope you read it.
To Purchase Captive by Ashley Smith, click here.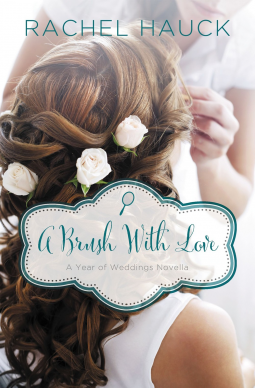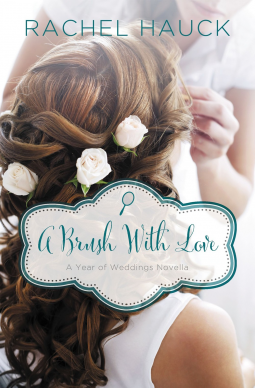 Book Description:
Ginger Winters is a gifted hairstylist with scars no one can see. The last thing she expects from the New Year is a new chance at love.

Overcoming a childhood tragedy, Ginger emerges from the pain and trauma with a gift for bringing out the beauty in others. From the top big city salons to traveling the world as personal stylist to a country music sensation, success was almost enough to make Ginger forget she would never be one of the beautiful people.

that girl, forever on the outside looking in. But she needs her confidence this weekend. She's the acclaimed "beauty-maker" for the Alabama society wedding of the decade.
When high-school crush Tom Wells Jr. also returns to town and shows up at her shop looking for a haircut, Ginger's thinly veiled insecurities threaten to keep her locked away from love, Despite Tom's best efforts, Ginger can't forget how he disappeared on her twelve years ago and broke her heart. Can she ever trust him again?
When Tom challenges her to see her own beauty, Ginger must decide if she will remained chained to the past or move freely into a new, exciting future.
Brush with Love is a sweet novella with a message all readers need to receive. Ginger has literal scars and doubts her beauty. She's had a hard childhood on top of it, and learns something about her family that makes life seem even harsher. Tom is the man that tries to convince her she's beautiful, but he's a part of her past emotional scars.
I enjoyed this novella. It's a quick read with an unusual secret that adds conflict to the story. I loved the message of beauty and worth, and as a bonus, there is also a redemption message between mother and daughter.
I believe romance readers will enjoy Brush With Love, too.
I received a copy of Brush with Love from the publisher in exchange for an honest review.