About the book:
What Lies Beneath the Black Water of the Bayou?

Hunter Galen, a New Orleans securities broker, suspects his
business partner, James Nowak, of embezzling their clients' money, but he's
reluctant to jeopardize their friendship. After James turns up dead, Hunter
realizes his unwillingness to confront a problem may have cost James his
life.
Nicki Price, a newly minted PI, intends to solve the stockbroker's murder
as she establishes herself in the career she adores. As she ferrets out
fraud and deception at Galen-Nowak Investments, Hunter's fiancée, Ashley
Menard, rubs her the wrong way. Nicki doesn't trust the ostentatious woman
who seems to be hiding something, but is the PI's growing attraction to
Hunter—the police's only suspect—her true reason for disliking Ashley?
As Hunter and Nicki encounter sophisticated shell games, blackmail, and
death threats both subtle and overt, danger swirls around them like the
mysterious dark water of the bayou. Only their reliance on faith and
fearless determination give them hope they will live to see another day.
PURCHASE
What COTT voters had to say:
–I normally enjoy reading mostly Amish fiction. But, because Mary Ellis is
such a wonderful writer, I would choose Midnight on the Mississippi.
–Mary Ellis, Looking forward to reading this.! Congratulations !
–Love to read books written by Mary Ellis. She writes great stories.
–Mary Ellis as with all your books i love this one too, you amaze me each
time i read one of your books, they just get better and better
–Mary Ellis, wishing you much success with this one!
–Just love Mary Ellis writing style and always look forward to new
releases !!
–Love your books, Mary! Best of luck with MIDNIGHT ON THE MISSISSIPPI!
–Go Mary Ellis! Your books are always wonderful
–Mary Ellis pulls you into the story in the first few pages!
–Mary Ellis, love her work. She writes a character so well, you can feel
like you know them, and you can't wait to see what's on the next
page.
About the author:

Mary has written twelve bestselling Amish fiction novel
along with three historical romances. She is currently working on a
romantic suspense series called Secret of the South mysteries for Harvest
House Publishers. First of the series, Midnight on the Mississippi is set
in New Orleans and was given 4 1/2 stars by RT Book Reviews. Book two, What
Happened on Beale Street, is set in Memphis and will release in March. She
is a former middle school teacher and lives in Ohio with her husband, dog
and cat. She can be found on the Internet at her Website or on FaceBook.
Welcome to our March release Clash!

Spring is coming, and we have some amazing backyard patio
reads for you. Take a look at the compelling covers below and answer one
question: Which one is a MUST for your to-be-read pile?
Go
ahead and vote below. Be sure to check back for the winner on Thursday,
April 30!
Follow the Amazon link below each book if you want to
learn more or purchase a book. Don't we have some amazing titles this
month?
And on with the clash!
The Tomb, a Novel of Martha
by Stephanie Landsem
Everyone in Bethany admires Martha,
the ideal Jewish woman, but only she knows the price she's paid for her
perfect reputation. You'll never see the story of Martha, Mary, and Lazarus
the same way again.
Andrea and the Five Day Challenge
by Cindy K. Green
A Bible Study Challenge, a Prayer
Journal, and Homecoming, the combination just might change her life.
Nila's Hope
by Kathleen Friesen
She has survived years of abuse.
Broken Silence
by Annslee Urban
SHE'S HIDING A DEADLY SECRET…and someone
wants to make sure Amber Talbot never reveals it. The person charged with
protecting her is police detective Patrick Wiley—the fiancé she walked away
from but never forgot and now he must save her from an unknown attacker
from their past.
The Hawk and the Dove
By Penelope Wilcock
A young girl learns the stories of a
group of monks in fourteenth century Yorkshire. They lived six centuries
ago, yet their struggles are our own—finding our niche; coping with
failure; living with impossible people; and discovering that we are the
impossible ones.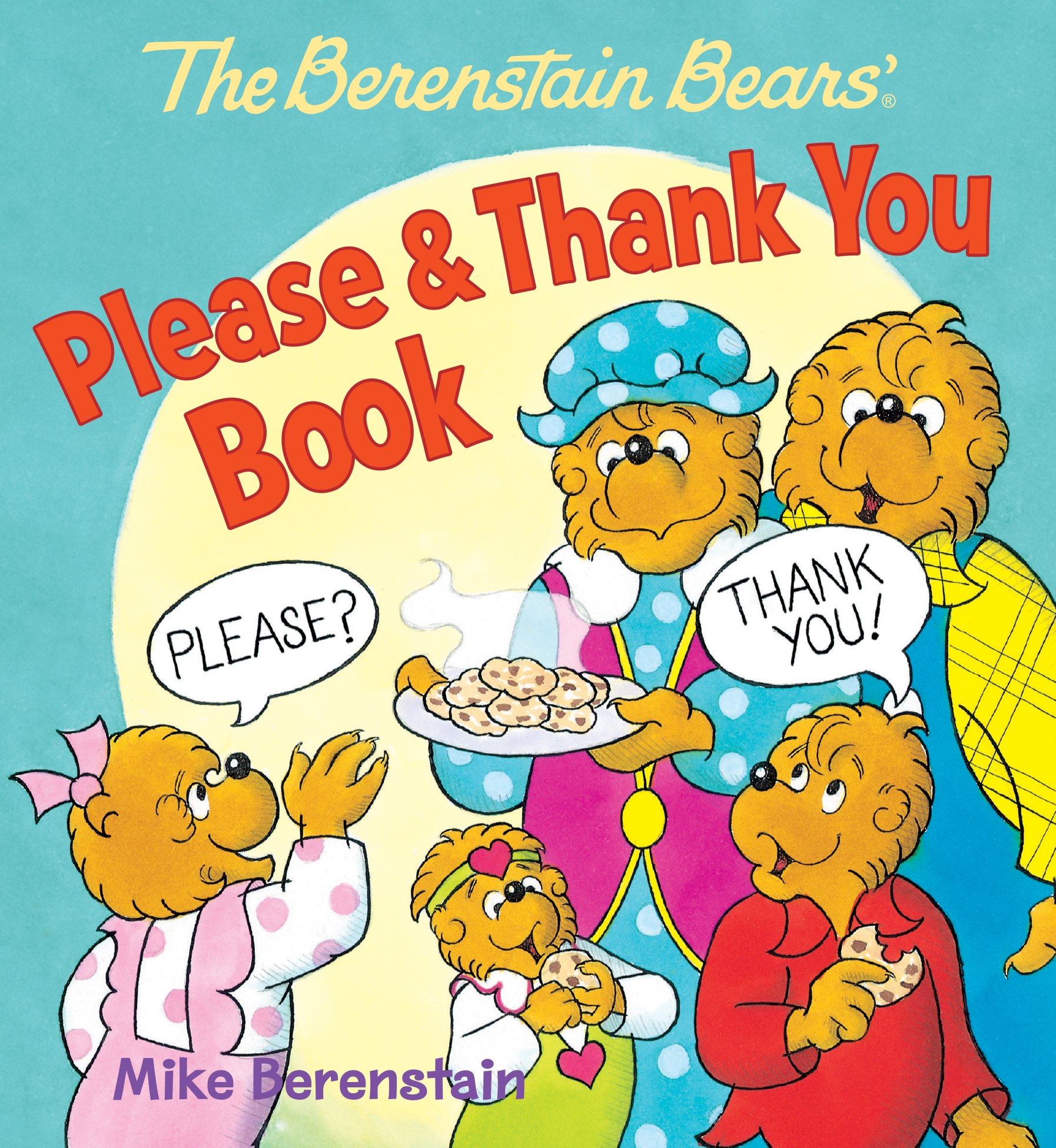 Book Description:
The cherished Bear family is coming to a new generation of toddler and preschool readers!
Stan and Jan Berenstain introduced the first Berenstain Bear books in 1962 and the Bear family celebrated its 50th anniversary in 2012! Here the charming and lovable Bear family is once again introducing children to the typical issues and questions that they face every day.

In The Berenstain Bears' Please & Thank You Book, little readers are introduced to the importance of manners, through gentle reminders given to Brother, Sister, and Honey as they await their milk and cookies. The shorter story length and well-loved characters provide toddlers a perfect introduction to valuable life lessons and routines. Ages 2 to 5.
There are certain senses that when you encounter them as an adult, takes you right back to childhood. For me, seeing a revised Berenstain Bears' book, the Please & Thank You Book, took me back to the days when I couldn't wait to read the next book. I didn't care if the library pages were crinkled and used, these were books that were funny, visual, and had great messages.
The Please & Thank You Book keeps the nostalgia alive while breathing new life into a new generation of readers. The book is a little shorter for young ones but doesn't dilute the important messages toddlers need to learn and use—to say please, thank you, and you're welcome. I especially liked how well the book was constructed. I think it can hold up well against a toddler with sticky hands or a penchant to be a little rough with things.
I think young and old readers will be delighted to have this book. I highly recommend.
To purchase The Berenstain Bears' Please & Thank You book, click here.
I received a copy of the book in exchange for an honest review.