Last week I read about retired NASCAR driver Dick Trickle's suicide. My parents dated by attending races at the Chemung Racetrack where then amateur Geoff Bodine was always put last in line to see how fast he'd get up front and win. Once married and with children our parents continued to watch NASCAR, much to my dismay at the time. But when I married and moved 7 miles away from the famed road course, Watkins Glen, I fell in love with the sport, too. Dick Trickle was beloved not just for the name that makes teens giggle, but because he drove the wheels off anything for years.
When I read about his death, he apparently had been suffering with a pain in his chest that doctors couldn't figure out what it was or what to do to alleviate the pain. It was crushing, chronic, and life-altering. You have to be pretty desperate to take the option he did. I can't imagine his suffering anymore than I can get a hold on the heartbreak for those he leaves behind.
But desperation I'm familiar with, and this isn't an easy confession. I don't know a lot of people who want to raise their hand and say I felt so out of sorts my mind conjured up fantasies where the pain could be gone. Thing is, those images never play out the consequences, and no one wins in a suicide. I so get that, and my heart breaks when I learn about a grieving family.
But for years I grew up and in a situation where hormonal imbalance dominated my thought life. When that time of the month came I could feel an emotional plunge and month by month, year by year it enhanced. By the time I was married I started hiding from my husband because the depression was so deep I was ashamed. There were times I got out a suitcase and put it on the bed thinking if I ran away I could spare him the experience. When the plunge abated I'd put the luggage back and go back downstairs and re join civilization.
It grew even worse after pregnancy, birth, and then the grief and physical change from miscarriage. For those that don't experience depression there aren't adequate words to explain what the mind does. But dark, void, hopeless and full of shame and fear were my constant companions, and trust me, they came without invitation and stayed. No one knew what to do with me. I heard from what I call Job's friends, if only I'd done this or if I were stronger in faith, I'd snap out of it.  I could feel it coming on and retreat upstairs where I would weep, I mean those wracking sobs that give you a migraine, for days. And the desperation took me to a place where I went to the medicine cabinet and picked up a bottle and thought what if.
My faith, shaky as it was back then, was just enough to hang on, even holding the bottle, but refusing to open it. And when the feeling passed, I dried my tears and rejoined society. It was in my opinion, 1000% hormonal, for me.
As I aged, physical symptoms accompanied the feelings and because my faith was stronger, I decided to ask ladies to pray and find a doctor that would hear me out. I'm not a girl that believes pill popping is society's answer to problems. Quite the opposite, actually. But for me and my situation, the doctor prescribed a daily medicine to balance me. I had a hysterectomy where we already knew I had severe polycystic ovaries, PCOS, but he found extensive endometreosis. The physical pain had been constant and life-altering. The imbalance was staggering.
And today the desperation is all but gone.
I had a short season where I believe God touched me and no medicine was needed, and it was fantastic. But for whatever reason, the situation returned, and I remain on medication. The one hormone issue I battle, especially in warm weather, is not a hot flash, but a temperature increase so sharp and all encompassing that it is evident everywhere. I have to change clothes sometimes several times. I get anxious in public when I suspect this will manifest. But that's the worst thing I deal with, and I thank God those fantasies I used to go to have been permanently shelved.
The pain Dick Trickle suffered with was physical and apparently so intense this to him was his only option. For Matthew Warren, Pastor Rick and Kay's son that recently passed away, his pain was emotional and perhaps more hidden from most people. Yet that desperation was real to both of them. It was a fantasy for a season for me.
Do I have a 1-2-3 solution for you or your loved one feeling desperate? How I wish I had an easy fix. But I will tell you taking every single thought, and for me my mind is a constant run even in sleep, to Christ made a vast difference. I am a visual person, so I had to picture myself taking my thoughts and letting them go at the foot of the Cross. That continues to help me. I picture my desperation as the devil and Jesus fighting over me. In my desperation the Holy Spirit shared with me that the devil doesn't want me to know he is the true defeated one. His job is to make me feel defeated. So when those feelings came, I took thoughts to Christ and pronounced I was not defeated. And visual as ever, I pictured it as an arm wrestle between the devil and Jesus, and Jesus wins every time.
If this post hits home for you, may your hidden pain dissipate at the foot of the cross and in the arms of Jesus. May He erase desperation and replace it with hope and joy, and of course, a healing. 
(((hugs)))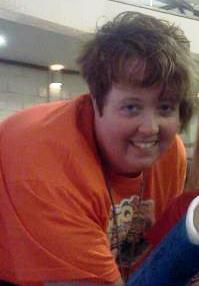 A couple weeks ago I was thinking about the pain associated with my wrist and how I underestimated it once the cast was off. With therapy I'm learning a lot of it was having no movement for so long. Once the cast was off the doctor instructed me to wear a brace, so I did. And boy, it hurt.
While I was thinking, K-Love was sharing with Kari Jobe about her song, Healer, and how blessed they were as anchors to hear her sing it live at church. Sure enough, they cue the same song.
And I came undone.
My wrist pain is someone else's migraine is someone's diabetes is someone's cancer. God doesn't invent these things, but He will use them to further His kingdom in ways we won't understand.
May this song bless you as it did me.