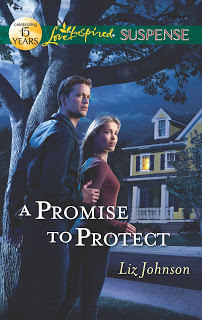 The Champion of the December New Releases Clash is:
A Promise to Protect, by Liz Johnson
Her novel takes the honors but it went up against some formidable competitors:
The Song of the Tree,
Lotis Key
Mind of Her Own,
Counterfeit Cowboy,
Lacy Williams
The Knitting Fairy,
Jaime Marsman
Thanks to all for showing up and playing with COTT this week. The voting was amazingly close for a few days, and we had well over 200 voters. Congratulations to our readers and supporters!
A few of the comments from the survey say:
I absolutely love inspirational fiction. Thank
you all for your books… I seem to always find one that speaks to my needs.
Keep on creating and inspiring.
ALL of the titles sound fabulous! It was a
tough decision. Thank you for writing such awesome books!
Anything about our Seals is a definite buy!

Sometimes it seems unfair to have to choose.
All the books look interesting. But I picked the one that I would pick up
first.

What a wonderful list of books! Great job,
everyone!

The books all look very interesting and well
worth checking out. It was very difficult making a choice and all 5 authors
should be encouraged for doing a great job.

Liz Johnson is one of my favorite authors. I
love how she develops her characters in such a way that I not only want to know
what happens in the story but I am emotionally invested in the characters.
Navy SEAL Matt Waterstone knows about keeping people safe. When his best friend's sister is attacked, Matt promises no harm will come to Ashley Sawyer–not on his watch. But Matt's not the only protective one. Ashley will do anything to safeguard the residents of the battered women's shelter she runs. She's sure she can handle the threats she gets in return. What she can't handle is the way Matt scales the walls around her heart. Yet when she falls prey to a crime web more sinister than she'd realized, trusting Matt could be the only way to survive.
About the Author:
Liz Johnson graduated from Northern Arizona University in Flagstaff with a
degree in public relations and works as an editorial and marketing manager at a
Christian publisher. She is a two-time ACFW Carol Award finalist, and A Promise
to Protect is her fourth novel with Love Inspired Suspense. Liz makes her home
in Nashville, TN, where she enjoys theater, exploring the local music scene, and
making frequent trips to Arizona to dote on her two nephews and three nieces.
She loves stories of true love with happy endings.
Keep up with Liz's adventures
in writing at
www.lizjohnsonbooks.com
, Twitter
@LizJohnsonBooks, or http://www.Facebook.com/LizJohnsonBooks.
Upcoming book news:
Ashley's brother, Tristan, gets his own
story in
SEAL Under Siege,
which will release in September of this year.
Our Service Men and Women Deserve Thanks For All They Do
As our annual day of thankfulness approaches, it's once again time to take stock of the things for which we're grateful. We generally dwell on areas like good health, friends, and family, but we need to broaden our scope to include those blessings we tend to take for granted, particularly the freedoms offered by our country. So many places in the world do not enjoy the liberties and choices we experience day after day.
To think along these lines means appreciating the men and women around the world who have willingly stepped into harm's way both now and in the past to keep our liberty alive. This includes both active military personnel and the defense contractor employees who today play a large role in supporting our troops all over the world and who are also putting their lives on the line.
Many of the defense contractors work to thank our military personnel by providing a little bit of home in faraway places. DynCorp International currently supports U.S. troops and civilian employees in Southern Afghanistan, and each year their food service staff creates a Thanksgiving meal for those who can't be with their families for the holiday.
Here at home, DI and other defense contractors such as Raytheon and Lockheed Martin thank our troops by supporting their families and by hiring soldiers when their military service ends. Once hired, our former warriors give to us again through volunteer work performed as employees of these various companies.
Along with being a strategic partner of the Hire Our Heroes program and a member of the Veterans Employment Advisory Council (VEAC), Lockheed Martin employees participate in a number of community volunteer efforts including STEM (Science, Technology, Engineering and Mathematics) education outreach activities and their Employee Disaster Relief Fund.
Similarly, Raytheon Corporation  helps former military personnel make the transition back to civilian life with their Wounded Warrior Project and is also committed to community outreach in math and science education as well as support to local communities. This includes volunteering, charitable giving and contributions.
So this year, when you number all the things you're grateful for, remember all that our service men and women have done–and are still doing–to make our lives and our communities richer in so many ways.
It takes a Strong Leader to be an Army Chaplain
Being an Army Chaplain is a career that not only helps our country and the great men fighting for our country but it's a career that can transition into civilian life after your service and will allow you to continue to help people in many different capacities.
Qualities and prerequisites to become an Army chaplain
The Army requires certain qualities in being a leader and these need to be exhibited in a chaplain since they will be a spiritual leader. An interested recruit needs to show self-discipline, initiative, confidence and intelligence. Leaders make decisions quickly, always focusing on completing the mission successfully – this is no different for a chaplain who must make quick moral decisions, bear ultimate moral responsibility for those decisions and focus on keeping morale high in time of war.
To be an officer in the Army Chaplain Corp, you must obtain an ecclesiastical endorsement from your faith group. This will certify that you are a clergy person in your denomination or faith group and are qualified spiritually, morally, intellectually and emotionally to serve as a Chaplain in the Army. You must possess a baccalaureate degree of at least 120 semester hours and hold a master's degree in divinity or a graduate degree in theological studies, which includes at least 72 hours.
Chaplaincy Training
Chaplains do not go through Basic Training but rather attends the Chaplain Officer Basic Course, (CHOBC)
to learn core skills of a non-combatant, Army writing and specific training to help you succeed as a chaplain in any environment. Once this is complete, an Army chaplain begins service immediately as a staff officer. An Army chaplain will not be required or allowed to bear arms as part of their military duties.
Chaplains serve in many environments
Much of the work that chaplains do are one-on-one support with soldiers and their families. However, chaplains are sent wherever troops are deployed. This means they are in the barracks, offices, training areas, as well as in combat zones ministering to men and women of all faiths, denominations, and persuasions. They must be able to work in environments that house many beliefs and respect those differing religions without compromising their own beliefs.
Army chaplains are necessary to the success of the Army's mission
The main responsibility of an Army chaplain is to care for the spiritual well-being of Soldiers and families. In this end, providing spiritual leadership to such a large group requires special patience and a unique calling. When deployed with troops, they bring religious stability to the post through performing religious ceremonies in accordance with their respective faith as well as providing advice to all deployed soldiers and personnel in regards to religion and morals and have an intricate part in boosting morale.
While deployed, a crucial part of a chaplains' duties included providing religious ministries to not only our troops but also to offer religious support to armed service personnel and civilians from the US, other foreign nations and agencies as needed. Many government contractors such as DynCorp and Raytheon are working hand in hand with our troops overseas to bring peace in many parts of the world and benefit from having an Army chaplain as a resource.
About Jill Schultz:

Jill works from home and really is a "jack of all trades." She loves the flexibility of her freelance career and that it gives her the opportunity to research such a wide variety of subjects. Though she tends to focus on career advice and government-related topics, she can write on just about any niche you throw her way. She is an excellent researcher and loves to put pen to paper.