Caregiver Guilt: Confessions of a Walking Glue Stick
By Dr. Linda Cobourn
"I'm rubber, you're glue, whatever you say bounces off me and sticks to you."
My father-in-law blamed me. It was unreasonable, hurled out of frustration while we stood in the trauma unit, waiting to see if my husband would survive. I was thirty miles away in a graduate class when the driver of the pick-up truck broadsided Ron's Taurus, but the reproach stayed with me for seventeen years.
I'm a walking glue stick.
Guilt is a common emotion for those who find themselves in the position of caregiver. The 2015 State of Caregiving Report noted that 81% of spousal caregivers feel guilty, making guilt the #1 emotional trap. We think we should do it all without complaint and we become frustrated with ourselves because we can't. We self-punish for simply being human.  I beat myself up for an accident I did not cause, questioning every decision I made concerning my husband's care. Yes, I agreed to the emergency surgery and it damaged his heart. My fault. Yes, I let him be put into the rehab unit where his slippers were misplaced and he caught pneumonia. My fault.   I even had occasional thoughts that it might have been better if Ron had not survived the accident.
That thought stuck on with Gorilla Glue.
But God is a solvent to even the strongest of adhesives. I began to search the Scriptures for a way to dislodge my self-reproach. One day, I was led to this verse in Joshua 5:9:
This day have I rolled away the reproach of Egypt from you.
The Israelites had been so beaten down by 430 years of slavery they no longer believed God could love them. Before they entered the Promised Land, God told them that the shame they carried was rolled off them. They were not stuck with the reproach of Egypt. They could stop being walking glue sticks.
So could I. It took time, prayer, and counsel from friends to realize that the guilt I bore was irrational. I held myself responsible for things that were not my responsibility. God had forgiven my shortcomings; I needed to forgive myself. Time to learn to be more like rubber, repelling thoughtless remarks.
Just the other day, someone ventured to criticize a decision I'd made for my husband's well-being. I let it bounce off me.
Because it really is better to be rubber.
ABOUT
Dr. Linda Cobourn is a Literacy Specialist who works with at-risk learners and non-traditional college students. She holds Instructional II certificates from Pennsylvania and Delaware in Elementary Education K-6 and Reading PK-12. Dr. Cobourn earned her doctoral degree in Educational Leadership, focusing on the use of critical literacy in middle school. Currently, she teaches at Springfield College in Wilmington. She was recently cited by the Mayor of Philadelphia for her work constructing literacy programs for inner-city youth. She is the author of three published books and writes a blog at http://writingonthebrokenroad.blogspot.com/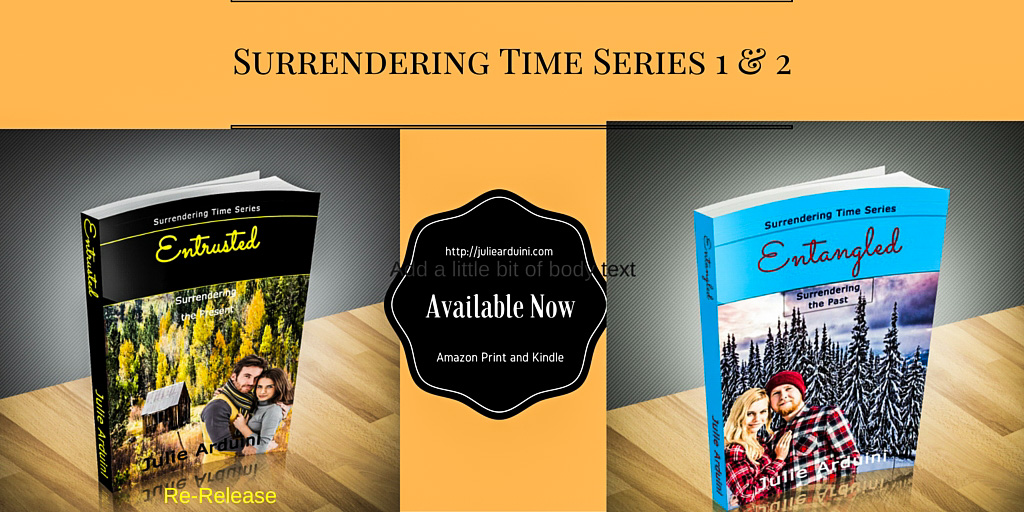 It was a story I never meant to write, and I struggled every word. When I finally felt I had a decent plot together and tackled it, I came up thirty thousand words short.
Yep. Thirty. Thousand. Words.
Even after I finished, something still felt off. Not wrong, just off. Once I started pressing in, I realized it was a stirring. Eventually Entangled became the first new release from my own Surrendered Scribe Media.
Yep. This crazy year, I obeyed God's call to start my own business where I encourage audiences to find freedom through surrender.  I'll accomplish it through speaking and fiction. My Surrendering Time series is my first fiction.
Yep. God knew what He was doing. Already the feedback is coming in that Entangled is helping readers see they need to let go of guilt or choices that are holding them back. That story I was ready to give up on is being used to help people.
Wow.
Because May was so busy, so far it is only on Amazon, but for print, I will probably make it available a few more places. Whether or not you have a Kindle, my version for Kindle is readable on a free app for your tablet, phone, etc…
Here's what Entangled is about:
Entangled: Surrendering the Past

Book #2, Surrendering Time Series

Julie Arduini

 

"You need to leave me alone. It's the least you can do."

Carla Rowling has been given her dream of attending cosmetology school. The gift is so generous she feels unworthy because of choices she made as a teen. The pressure mounts as Carla juggles school, is a single mom, helps her best friend Jenna plan her wedding, spends time with boyfriend Will Marshall, and deals with the fact that her son's father is back in their lives. Will Marshall is the one Speculator Falls resident everyone can count on. His truck deliveries are reliable. He's the first to help friends like Ben Regan with boat work or be a card partner with Bart Davis. Will's ready to settle down with Carla, loving her is natural. He's bonded with her son, Noah. But when Carla starts cosmetology school, she puts emotional distance between her and Will. Can Carla release her past and create a future full of highlights, or, will she burn her options worse than a bad perm?
Purchase Link:
Entangled is book #2. Although it can standalone, if you'd like to read Entrusted: Surrendering the Present first, click here.
It's Word Full Wednesday, a time to give God and His Word praise. Join us today at Internet Cafe Devotions.