Transformation: God & Me After the Loss of My Child
When my son died within my embrace and in our home, I was certain the world had gone insane. Utter disbelief coupled with harsh reality ravished my broken heart.
Over the weeks and months after Joshua's death, I didn't know one could cry so many tears. Nor feel this lonely and misplaced from Joshua's absence. My presence in the house caved in around me, and I believed I would go crazy and join him.
As the months became three years, and I still lived in the house where Joshua died, I told God it was too much. What did He expect from me as I walked the hall and past the door of my son's room? What was the purpose of me in this home?
Wasn't the loss of Joshua a teachable enough experience?
I cried unto Lord God and my spirit wrestled with His. I demanded a blessing from Him. Good had to come from this wreck of my life. Didn't it? And, I hounded my Lord for relief from the pain and agony of losing my youngest child.
My prayer became simple: Make me stronger or allow me to die.
Joshua was a unique individual, and I'm not saying this because he was mine. He helped a friend choose life for her unborn child and spent time with her, sharing the gospel of Christ. He defied a high school teacher to his face, who, after class, offhandedly encouraged a student to get an abortion.
There were no gray areas in my son's life. He stood strong in his beliefs. At Joshua's grave side service, one of his friends said it best, "Joshua knew how to help others, but he couldn't help himself."
At the three and a half year mark after Joshua's passing, I almost took my own life. At the last moment, though, weary and humbled within my spirit, I reached for the love of my Father in heaven.
Throughout the night after my near suicide attempt, I sobbed hours of tears until I was an empty shell. As dawn peeked through the curtained window above me, I gave my whole being to God. "You win, Lord," I prayed, "do with me as You will." It was not a joyous moment. I didn't feel victorious.
It was a profound shift of surrender in my shattered spirit.
From the dawn of this new morning and the ten years since, I will never regret God kept me in the home where my son died. God broke me and remolds me into someone who can be used by Him to help others who suffer.
Within three months after my near suicide attempt, we had a buyer for our house. Weeks later, we signed the papers and handed over the keys to the new owners. At the seventh month point, my husband and I moved to Oregon on one acre of land where we raise a garden, chickens, and goats.
After our move here, I told a seasoned Christian my story. That God saw fit to keep me in the home after Joshua's death, and this drew me closer to Him. "This was hard on me," I told the man, "and I almost didn't make it. God knew best, and I received His blessing."
I thought the gentleman would agree with me, and what he said left me speechless and sad. "I wouldn't have done it. I would have left the house."
If I had escaped the home like I wanted, and I did make plans to do so, I would never have tasted the deep love and steadfast presence of God and His Son.
Jean Ann Williams published a book on suicide loss after her youngest son Joshua took his own life in 2004. "God's Mercies after Suicide: Blessings Woven through a Mother's Heart" is a devotional style memoir showing how God walked alongside her in the most difficult grief journey of her life.
Where to purchase God's Mercies After Suicide: Blessings Woven Through a Mother's Heart: Create Space
Tags: author, child loss, God's Mercies After Suicide, grief, guest post, jean Ann Williams, Julie Arduini, suicide, Transformation: God & Me After the Loss of My Child by Jean Ann Williams
My son, Joshua, died by suicide on March 16, 2004, and I will never be the same. Nor do I want that old person back. God has given me His strength as I journeyed through the most difficult time in my life. And, I'm not a novice to loss. I began losing important loved ones by the age of ten, with the mental illness of my mother, and the death of my dear Nana and my baby sister Maria.
During the year of firsts in noted celebrations after Joshua's suicide, Christmas was indeed the hardest after Joshua's birthday in November. My husband and I felt tossed about in waves of denial, pain, and just plain not-caring-to-recognize the traditions part of Christmas.
As the celebration of Jesus' birth came closer, our eldest granddaughter, Morgan Ann, age ten at the time, found out our plans to skip Christmas traditions. Below, is a chapter from my book, God's Mercies after Suicide, and how Morgan Ann helped us, her nana and papa.
***
"Nana, please, we have to bake cookies, and you need a Christmas tree to decorate."
Our eldest grandchild, Morgan Ann, would not quit on the topic of Christmas. I did not want to bake. The idea of a tree saddened us; Joshua had always been involved with the choosing. When Morgan pleaded more than once with us, we relented.
Morgan and her two sisters, Lynsey and Carley, came over early one morning. My heart's desire was to hang only handmade ornaments on this year's tree.
Our granddaughters created a mess with glue, glitter, and construction paper. We decorated cutout egg cartons for bells and strung cranberries and popcorn on strings. The girls hung the ornaments on a three-foot-tall tree.
A welcoming inspiration, Morgan insisted we make Joshua's favorite cookies. We baked thumbprint cookies, and hand-decorated snowmen, Santa Claus, and angel-figure sugar cookies with pink, red, and green frosting. The colored frosting got on the table. My granddaughters howled with laughter over smeared frosting on their faces. I snapped oodles of pictures which I shall always cherish.
***
If you've lost a loved one recently and don't feel like celebrating, it's really, really OKAY. The only reason we went ahead and acknowledged the traditional part of Christmas was to not disappoint our granddaughters.
In return, we did everything on a smaller scale this first Christmas after Joshua's death. And at the end of the season, my husband and I looked back and smiled at what one little ten-year-old had accomplished in an otherwise confused and difficult time in our lives.
Twelve years later, we still talk about what Morgan Ann did for us.
And even if we had not participated in a tree and the baking, we still would have celebrated Jesus' birth and life during the difficult Christmas of 2004.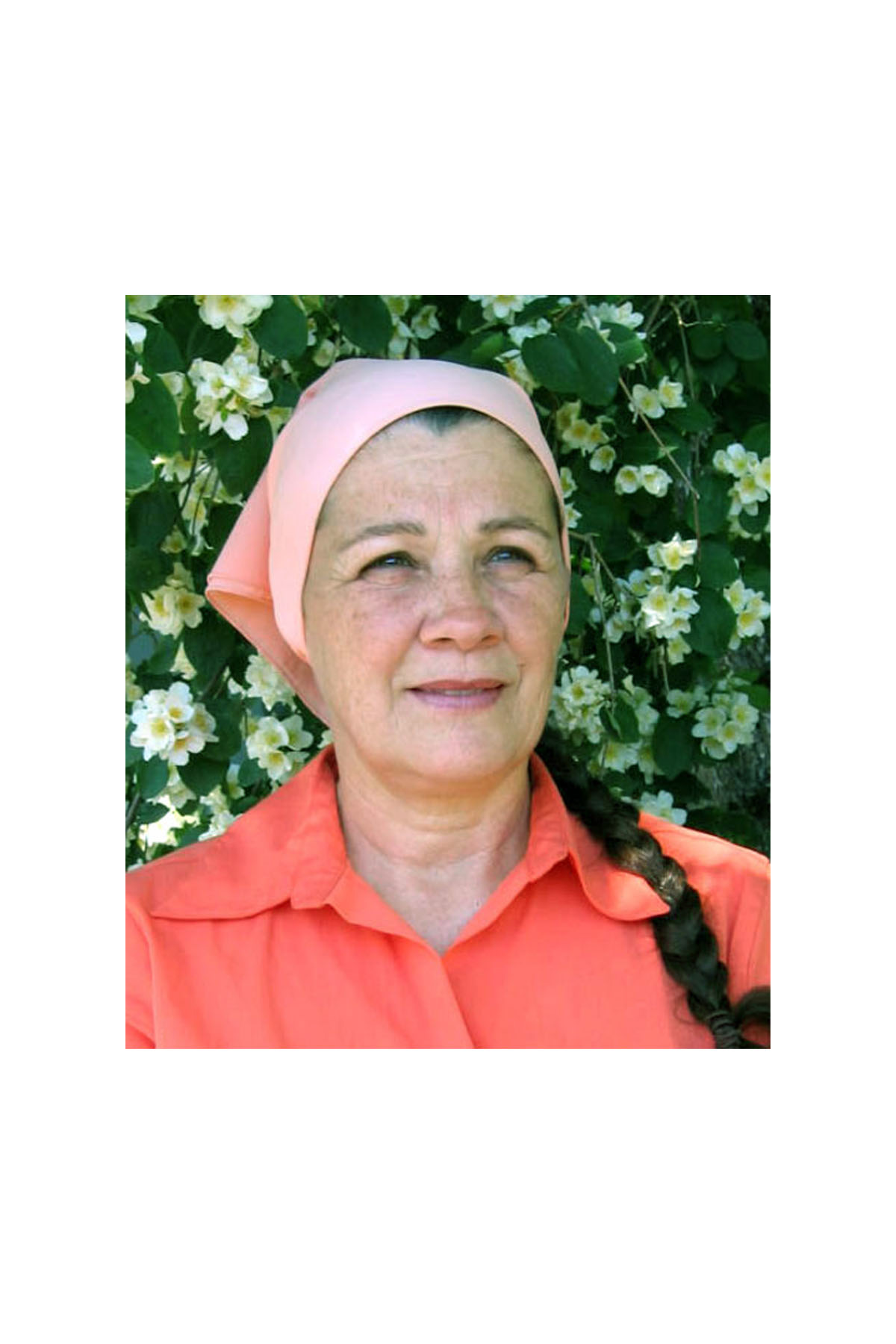 Jean Ann Williams grew up with a parent who suffered from mental illness. Her son died by suicide at age 25 in 2004. From 1996 to the present, Jean Ann has written over one hundred articles & puzzles for youth related magazines, which included a healthy eating column. She has published articles in eight book anthologies. Currently, she writes a column for Putting on the New blog & Book Fun Magazine on the topic of suicide loss. Her first book "Just Claire" is an upper middle grade novel which touches upon the topic of mental illness of a parent. Her second book, "God's Mercies after Suicide: Blessings Woven through a Mother's Heart" is her memoir devotional about the loss of her son, Joshua, to suicide.
Purchase GOD'S MERCIES AFTER SUICIDE HERE
Julie's note:
Christmas time is a season when suicides increase. Please, if this is something you are considering, talk to someone you can trust. A member of clergy, or Suicide Prevention at 1-800-273-8255. There is also an online chat from Suicide Prevention.

Jean Ann would like to gift a copy of her book, God's Mercies After Suicide. Please leave a comment and I will choose a random comment. Make sure you leave a working email in case you win.
Tags: author, Christmas traditions, family, first Christmas after family suicide, giveaway, God's Mercies After Suicide, granddaughter, grandparents, grief, Jean Ann Williams: Christmas After A Loved One's Suicide (GIVEAWAY), Julie Arduini, suicide
My Thankful List by Jean Ann Williams
I'm thankful for my Lord and Savior Who drew me from the pit of suicide loss and remolded me to need Him for everything.
I love my husband of forty-six years, and who I've known since I was eleven when he took me on motorcycle rides with me sitting on the tank of the bike. And, yes, after we married, we rode together on his motorcycle for over thirty years.
I adore my thirteen grandchildren of age's twenty-two to three, and my three children, of which two are still here on Earth.
The friends who did not leave after my son, Joshua's, death by suicide, I'm so very grateful to them. And to the acquaintances who drew closer because of my loss.
Does being thankful for God's beauty on Earth count? Yes, I love the mountains surrounding our tiny valley. The fox sparrows when they sing. They seem to sing at the perfect moments when I'm struggling with difficult people and or with my own sins. Fox sparrows in our part of the country are rare, and I don't take them for granted.
My health is something I'm thankful for, since I've been ill for over five years. Two years ago, I even prayed for the Lord to take away some of my old injuries pain. He did. Right away. And I'm grateful. I had struggled with intense pain in both shoulders and my neck from a long ago car accident. After I began praying for God to heal me from some of my pain, I fell one evening outside with palms down and my neck jolted forward and backward. Even though I was extra sore the following morning, by the evening my neck and shoulder pain disappeared and has never returned as a constant pain.
God's free adjustment and it cost me to only trust Him and to understand it had to come as His perfect will.
I'm thankful my two remaining children are in good health and they are still here and not gone to the Great Beyond like their brother. But, God taught me to not place anyone, including my children, above Him. This is a gift of extreme relief and abiding in Him.
My thankful list would not be complete without my acknowledgement of God's Word. I'm grateful for the sacrifice Jesus made on the cross for my sins, and I look forward to Heaven with Him.
Bio: Jean Ann Williams is a member of American Christian Fiction Writers, and Society of Children's Book Writers and Illustrators. She writes regularly on Putting on the New blog and her own Love Truth blog. Jean Ann and her husband of forty-six years have thirteen grandchildren from their other two children. They live on one acre in Southern Oregon where they raise a garden, fruit orchard, goats, and chickens. Her favorite hobbies are practicing archery, hiking through the woods, and big game hunting with her bow.
See the Trailer: https://youtu.be/yvNDlNHEyok
God's Mercies After Suicide:
What if your child shot himself while you were in the next room? What if you held him as his heart beat for the last time? What if Satan whispered in your ear, "Now where is your God?" Find out how Jean Ann Williams reached out with her spirit and mind to the one true Father. Discover how the Lord God answered her, and walked alongside her in the most difficult grieving journey of her life.
Purchase links for God's Mercies After Suicide
Amazon: https://www.amazon.com/Gods-Mercies-after-Suicide-Blessings/dp/0997701609/
CreateSpace: https://www.createspace.com/6569595
Jean's Blog: http://Joshua-mom.blogspot.com/
Author Facebook Page: https://www.facebook.com/Jean-Ann-Williams-848295125269670/?ref=hl
Tags: author, faith, family, God's Mercies After Suicide, grandmother, Jesus, Julie Arduini, mother, My Thankful List by Jean Ann Williams, suicide, thankful, trusting God, wife
About Me:

Wife. Mom. Author. Reader. Blogger. Amateur nature photographer. Chocolate eater. Encouraging you to surrender the good, the bad, and---maybe one day---the chocolate.

Find me across social media @JulieArduini, and follow me on my Amazon Author Page.

Where Else You Can Find Me

Step Into the Light Blog Talk Radio Show


Contributor: Jasmine's Place

Contributor: Patient Worthy

iRun4
Rare Mom

Every Other Wednesday: Christians Read

Surrendering Time Series & Recent Releases

Join the Fun

My Instagram

iBloom Resources

Member

Archives