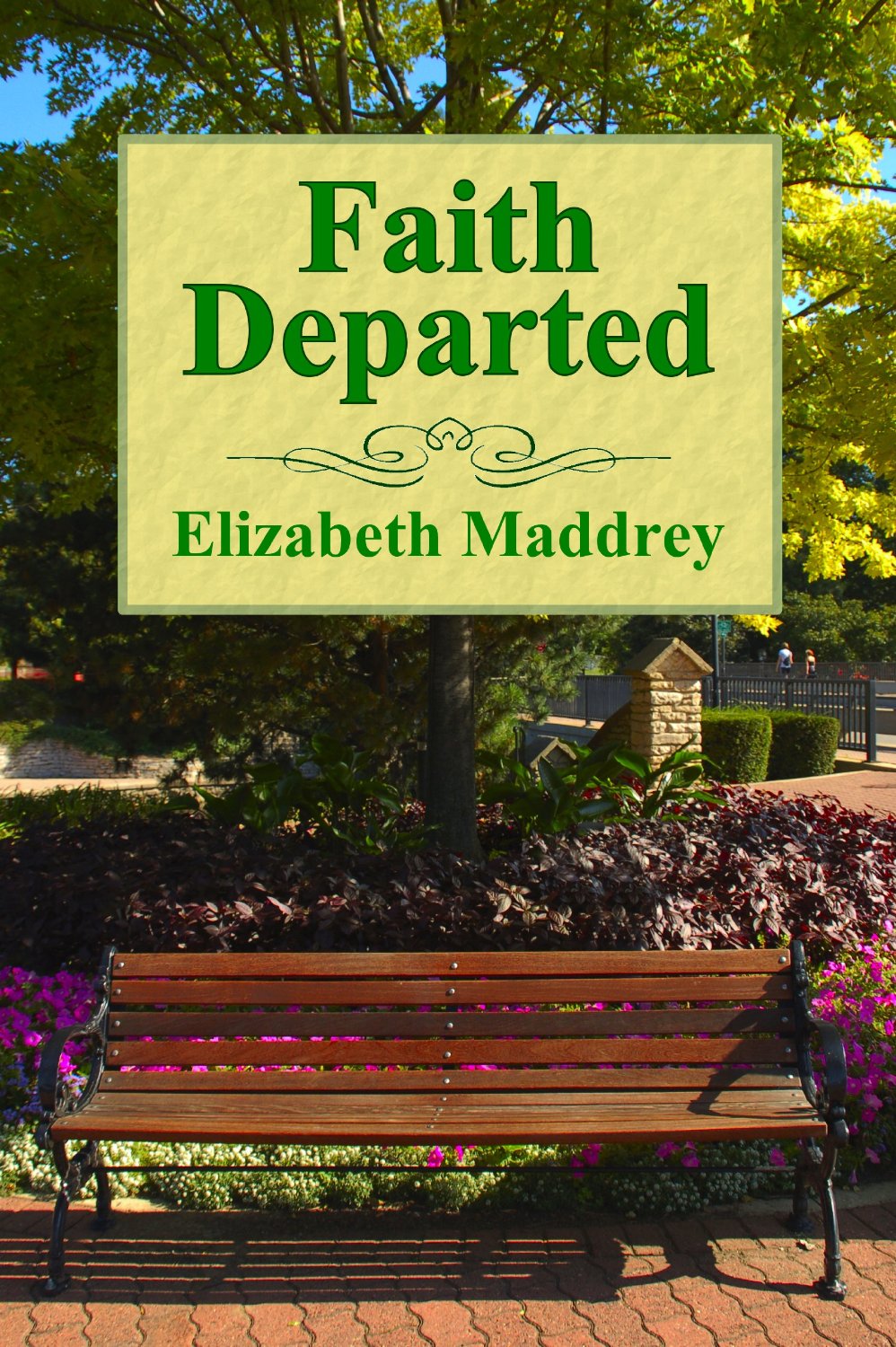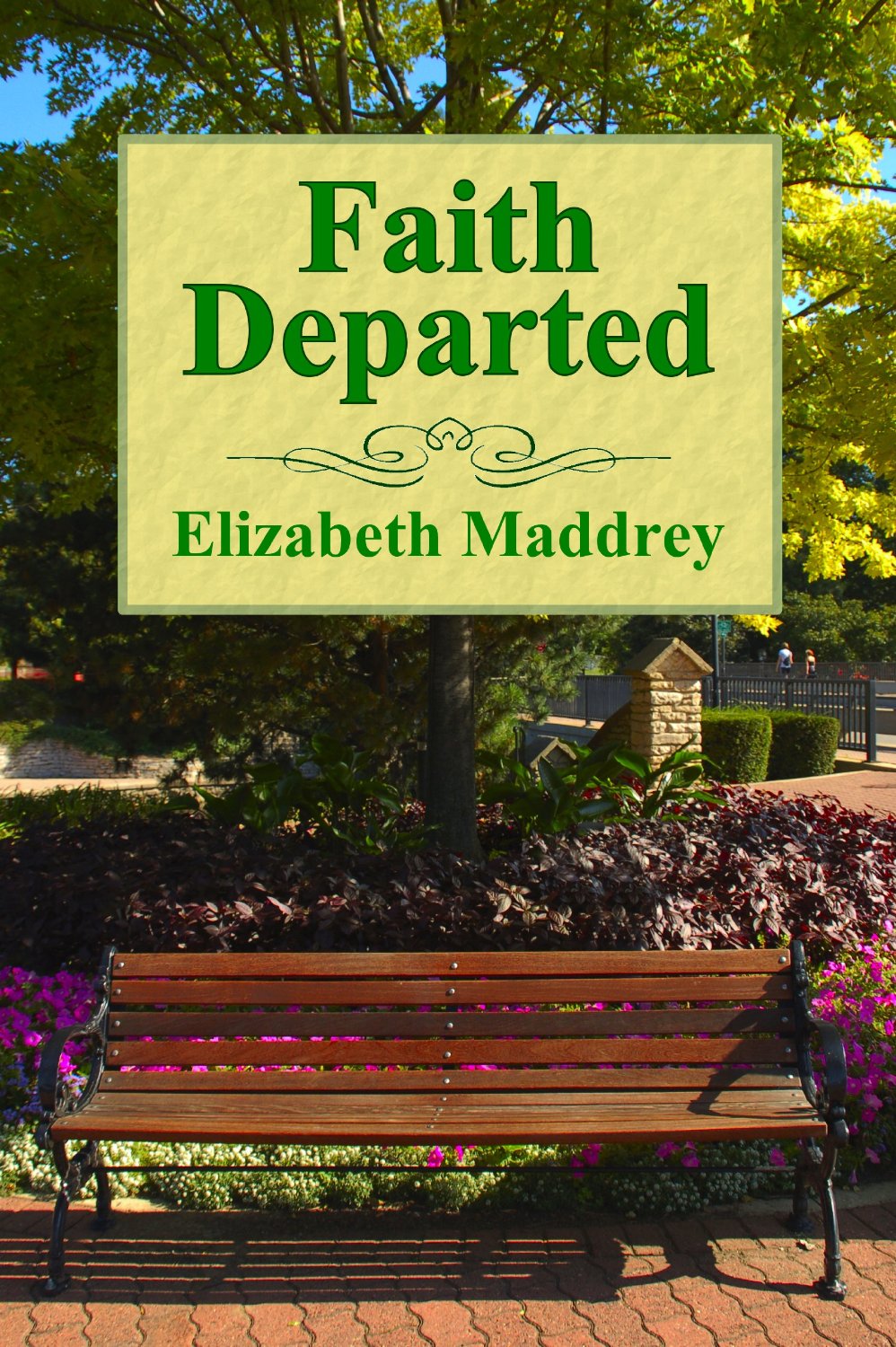 Book Description:
Starting a family was supposed to be easy. 

Twin sisters June and July have never encountered an obstacle they couldn't overcome. Married just after graduating college, the girls and their husbands remained a close-knit group. 

Now settled and successful, the next logical step is children. But as the couples struggle to conceive, each must reconcile the goodness of God with their present suffering. 
Faith Departed was one of the easiest books I've ever read. It was also the hardest.
Let me explain.
I found it an easy read because Elizabeth Maddrey is a natural storyteller. There was amazing conflict throughout the story, and it wasn't just the pregnancy storyline. The tension mounted for both June and July, and that made it a great page turner and a quick read.
I found it hard to read because it was so well done that I felt transported back to my own season with infertility. I experienced both of what June and July go through and although fiction, this is realistic. Trying to conceive and not having results right away affects all aspects of a woman's life, and Faith Departed is splendid because the realities are all explored here. I enjoyed the family dynamics, the husbands and their multi dimensional roles, the work stress that doesn't have time to care about what's going on at home.
On a side note, I also could relate because obviously, my name is Julie, but I was forever called July. Often people spelled it July. In Faith Departed, June and July are twins who were born June 30/July 1. So July is Julie, but spelled as the month. I thought that was a fun character set up.
Whether or not pregnancy and all the avenues are part of your story, I highly recommend Faith Departed. It's a quality read and chances are you know someone going through the very things shared in this book. I believe beyond being entertaining, Faith Departed also gives hope.
To purchase Faith Departed, click here.
I received an e-copy of Faith Departed from the author in exchange for an honest review. In full disclosure I am also one of the authors Elizabeth mentioned in the upcoming infertility devotional. If you or someone you love is experiencing infertility, stay tuned. Besides Elizabeth and myself there are also amazing stories from Heidi Glick, Kym McNabney, Paula Mowery and Donna Winters.

Will their faith be strong enough to triumph in the midst of trial?
I can't believe November is over. It was fast for me. While you read the thankful posts, I cranked out over 13K for my rough draft,  To Be Determined and revised a chapter or two with Untangled. Oh, and then there was the wrist pain I didn't count on. So far they think that's tendinitis. See? With things like that, the month goes fast.
And if you're like me, when the days fly by, sometimes we miss things. I thought I'd share links to each thankful post that published. I heard great feedback from many of you on these, but I'd love for you to take the time to leave comments. I'll make sure each guest blogger receives the kind comments you post.
Thankful for Life by Connie Arnold
A Writer's Thanks by Betsy Duffey and Laurie Myers
Unexpected Opportunities by Dr. Richard Mabry
I Just Couldn't Do It by Deborah Engle
Angels with Flashlights by Kathy Dippolito
Thankful for Health by Beth Ann Farley
Year Round Thanks by Marijo Phelps
Thankful for God's Timing by Elizabeth Maddrey
Getting Through My Story by Chef Mike Darracott
Side by Side in God's Battle by Holly Hrywnak
The Ordinary Life by Leslie Umstattd
Angel at Midnight by Diane Dean White
Thankful For No Goodbyes by Lori Dixon
Thankful for Life by Eleanor Gustafson
Today, I'm Thankful by Carole Brown
Giving Thanks by Teresa Pollard
And, as a bonus, you can read Susan Aken and Jennifer Slattery's posts on why they are thankful. Those will be available in December.
I'm Thankful for God's Timing
For the last six years, November has been a month of true thanksgiving in my family. Sure, we always did the Thanksgiving thing – up to and including some activities that made me cringe as a teenager with my mom trying to encourage us to share the things we were thankful for. But six years ago, at the beginning of November, I finally got to the place where I was willing to surrender myself completely to His will.
See, my husband and I had been trying, unsuccessfully, to have a child for 12 years. And we'd moved from medical treatment to pursuing adoption…but I was bitter. I had definite plans for how this should have gone, and God wasn't following them – hadn't been for some time. Finally, six years ago, I broke. I got to the place where I was able to say, "not my will, but Yours." And for that, I'm incredibly thankful. It's made such a difference in my relationship with God – and with my other relationships as well.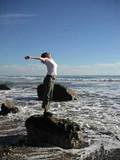 A week later – the Sunday before Thanksgiving day – we got a call from our adoption agency. Our son was on his way.
I firmly believe that God was waiting for my heart to be in the right place. And, looking back, I'm thankful for His timing. Because I know our sons are ours because He put them in our family. Purposefully. And He waited until I was at a place that I would recognize His bountiful provision, rather than seeing them as the natural progress of my actions or, worse, something I was somehow owed.
Every November I remember that month, six years ago now, when God changed my heart and then changed my family. And I'm thankful beyond words.
Elizabeth Maddrey began writing stories as soon as she could form the letters properly and has never looked back. Though her practical nature and love of math and organization steered her into computer science for college and graduate school, she has always had one or more stories in progress to occupy her free time. When she isn't writing, Elizabeth is a voracious consumer of books and has mastered the art of reading while undertaking just about any other activity. She loves to write about Christians who struggle through their lives, dealing with sin and receiving God's grace.
Elizabeth lives in the suburbs of Washington D.C. with her husband and their two incredibly active little boys. She invites you to interact with her at her website www.ElizabethMaddrey.com or on Facebook: http://www.facebook.com/ElizabethMaddrey