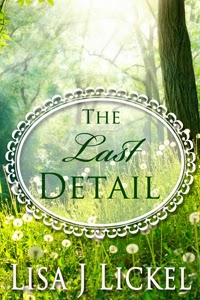 As the below featured novels
attest,
Clash of the Titles staff is a talented
group!
Please enjoy this sampling of our latest
releases.
The Last Detail
by Lisa Lickel
Hope, love, and loss meld two polar opposite personalities. How long can
they keep passion for their ministry and each other after the wedding?
Merit ushers in new life; Amalia ushers it out. Love? Obviously. Marriage?
Check. Dealing with the family closet? Step back…When tragedy strikes, they
must learn to rely on each other in ways they couldn't have prepared
for.
Lea's Gift
by Delia Latham
A victim of a house fire during infancy, Lea Dale's severe facial
disfigurement pales in comparison to the scars Laren Meadows carries
inside…and his painful secret could destroy their chance at true love.
For the first time ever, an emotional Lea questions her special connections
with Heaven even as she investigates cruel pranks
at her father's ranch for disfigured teens and tries to deal with her
roller coaster heart.
CONNECT WITH DELIA

A Cowboy Christmas
by Delia Latham
A mom on the run; a special child and her "imaginary" friend; a cowboy; and
God. Shy horseman Dex Beckett longs to help lovely Layne Mabrey and her
daughter, but Layne's lack of faith and stubborn refusal to relinquish her
distrustful heart could get in the way of even Heart's Haven's heavenly
residents.

Stopped
Cold
Margaret McWhorter lives in tranquil
Mistville, North Carolina, but there's no peace in her life since her
brother,
Sean, took a steroid and nearly died. Margaret and Sean's father demands
excellence in sports, but Sean fell short. Margaret's still hustling to win
at
swim meets at Meriwether Christian High, where Sean was the number one
quarterback for the football team. In quiet moments she asks
God to heal Sean. She's angry at her father for pushing Sean, but hate for
the
drug dealers drives her to find them. A clue overheard at a teen hangout
sends
Margaret and two friends to the edge of this dangerous
sub-culture.
***
By the way, I'm near my 100oth post. Yep, you read that right. It's the 1000th post on this server/domain, I know I'm actually closer to the 2000th mark. I'd love to celebrate by sharing some books with you. I've been in a reviewing frenzy, and I'd love to send some books to you.
Change Before You Have To and Smitten Book Club are just a couple I have available. I'll get the full list to you soon.
How do you win?
Be the first person in my dashboard that comments on that 1000th post. I know what post is that big number. You don't. But it's close. Very close. So start commenting!
***

Have you signed up for the Julie Arduini newsletter? On February 14th subscribers receive the first installment of my contemporary romance, Match Made in Heaven.
Beth Prescott realizes there's more to her new job with the Hammondsport senior citizens when her clients keep trying to match her with their grandsons. She wants to excel at her job and push past the memories of a bad romance.

Dean Kellerman returns to the area to help his grandfather and forget his mistakes.

The two run into each other and find the only thing they have in common is Walt Kellerman. As they work together can they enjoy a friendship, or, will their secrets divide them once and for all?

Visit juliearduini.com and sign up through the right sidebar. Make sure you activate by looking for the email from Julie Arduini/Mailchimp

Clash of the Titles adores featuring new releases from Christian authors all over the world, but we'd be remiss to forget the authors on our very own doorstep. COTT is run by a bevy of talented writers–several of whom are published. In fact, in the last year alone, COTT staff has celebrated the release of no less than seven novels!
And here they are…
 A miracle of love lurks within the branches of a solitary aspen tree.
****
School teacher Judy Winters sets out to solve the mystery surrounding her only living relative's murder.
****
Her past isn't pretty, but it can't be changed. Will it destroy any possibility of a future with the man she loves?
****
Death in rural Wisconsin is only the beginning to new chaos in Robertsville. What do a stolen piece of revolutionary agricultural equipment, a long-buried skeleton in the yard, and an old quilt with secrets have in common?
****
Simon Hale finds the reclusive Rosetta both beautiful and intriguing, but when she seeks out the truth behind Shadow Bay Hall's unexplained happenings, he is torn between hope for the future and his need to protect a dangerous secret.
****
When Ivy Preston roots up her entire life to start over in Apple Grove at the urging of her cat-loving friend, the mayor, and meets the love of her life, True Thompson, can their romance survive the sudden rise in crime?
****
She needs a temporary husband. He wants a forever love. Can even Solomon's Gate find a way to join these two hearts?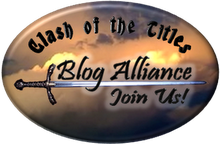 *guest post by Delia Latham
It's been an edge-of-the-seat, flashing-swords kind of Clash between Vannetta Chapman and Beth Wiseman. These gals elicited some genuine response! It is beyond clear that both authors are well loved, and that their writing touches hearts.
This was an Amish clash, and if you missed it, you'll definitely want to check out the excerpts, as both were excellent examples of GOOD Amish fiction.
Beth Wiseman's The Wonder of Your Love elicits a whole tangle of emotions, with a dreaded meeting between an Amish woman and her deceased husband's Englitscher mistress.
If you missed our interview with Beth, be sure to stop by and check it out.
Vannetta Chapman's Falling to Pieces, on the other hand, paints a poignant picture of loss and confusion after the death of a loved one, all wrapped up in a stack of gorgeous Amish quilts.
And here'sour interview with Vannetta.
I'd love to post every reader response, because I didn't see a single negative one in the overwhelming number we received…but in the interest of space, I had to choose just a few:
Please don't stop writing…because your gift transports me to another place, away from all the stresses of life and encourages me!
I love Amish Fiction. Both of these excerpts make me want to dive into these ladies' lives.

Hearing an Amish story takes me back to my childhood in the mountains of Kentucky. We read by lamp, the Bible mostly. Everything we ate we grew in the garden and canned on a wood stove for winter. The outhouse was about fifty yards from the backdoor. Thanks to both of you for taking me back. God Bless.
I love the Amish Clash as I love to read Amish stories. Having been in the homes of Amish people and corresponding so many years, my home has a room with all Amish figurines and dolls. Keep writing Amish fiction.
Keep writing! We all need encouragement to live more simply like the Amish!
I was drawn into the stories immediately, and now those characters are going to be following me around all day!
We are so grateful for this feedback from our readers! It's your involvement that gives Clash of the Titles its purpose.
So, which sword-wielding author came out on top?
As much as I'd love to name both of them (since they're so obviously both WINNERS!), we can only have one victor per clash. That victor, this time around, was:

BETH WISEMAN
CONGRATULATIONS, BETH!
A brand new clash is now underway, and it's the kind that will curl your toes. Head over to Clash of the Titles and vote for the best Almost Kiss!