Transformed by Hope
By Tamera Lynn Kraft
In my Easter novella, my main character Vivian Klein had a life changing transformation happen in her life. I decided to interview her so she could tell you about it.
Vivian, what was your life like before you married Henry?
It's a time in my life I really don't like to talk about. The best was to describe it would be hopeless. My fiancée, the only man I've ever loved, was killed in the Great War. Then my parents and sister died of influenza. If that wasn't bad enough, soon after they died, I found out that my father had gambled away our farm. One month after I buried them, the sheriff showed up with a foreclosure notice and told me I had one hour to gather my belongings and leave. I had to take a job at a hotel owned by the man who led my father to ruin.
That does sound hard. How did you handle the situation?
I wish I could tell you I trusted in God through it all, but I didn't. The only thing I could manage to believe was God was angry at me. I felt He had deserted me. I decided my only option was to end it all, but before I did, I prayed one last prayer. I said, "Please, Lord, if there's another way."
You obviously didn't kill yourself. What happened?
God sent me Henry. Henry was my fiancée's best friend, and I always liked him. He showed up out of nowhere and offered to marry me. At first, I was shocked, but he assured me it would be a marriage of convenience only. I was going to say no. The whole idea was preposterous. I didn't love him, but I couldn't help but say yes. Hope began to shuffle back in my life. I can't tell you how God transformed me through home because I don't want to give anything away. You'll have to read my story, Resurrection of Hope, to find out.
Thanks, Vivian.
 
Resurrection of Hope
She thought he was her knight in shining armor, but will a marriage of convenience prove her wrong?

After Vivian's fiancé dies in the Great War, she thinks her life is over. But Henry, her fiancé's best friend, comes to the rescue offering a marriage of convenience. He claims he promised his friend he would take care of her. She grows to love him, but she knows it will never work because he never shows any love for her.

Henry adores Vivian and has pledged to take care of her, but he won't risk their friendship by letting her know. She's still in love with the man who died in the Great War. He won't risk heartache by revealing his true emotions.
You can purchase Resurrection of Hope on Amazon, Barnes and Noble, and in other online stores.
Bio: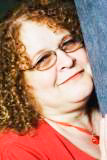 Tamera Lynn Kraft has always loved adventures. She loves to write historical fiction set in the United States because there are so many stories in American history. There are strong elements of faith, romance, suspense and adventure in her stories. She has received 2nd place in the NOCW contest, 3rd place TARA writer's contest, and is a finalist in the Frasier Writing Contest and has other novellas in print. Her first full length novel is due to be released in April. She's been married for 38 years to the love of her life, Rick, and has two married adult children and two grandchildren. You can purchase her latest novella, Resurrection of Hope at most online stores including Desert Breeze. Join Tamera on her website at http://tameralynnkraft.net, her blog at http://tameralynnkraft.com, Facebook http://facebook.com/tameralynnkraft or Twitter http://twitter.com/tamerakraft.
Tags: Amazon, author, Barnes and Noble, character interview, Desert Breeze. Julie Arduini, guest blogger, Resurrection of Hope, Transformed by Hope by Tamera Lynn Kraft
Well, hello!
While you've been reading the amazing thankful posts this month, I watched my first book, my Adirondack romance titled Entrusted, release. It's been fun watching it go through the stages and then see my name listed as the author. With it comes a lot of marketing, more than I have hours in a day to tackle.
I thought I'd share what's going on with Entrusted and invite you to click away on any link that interests you. This is our journey, and I'm thankful that we can all go on this ride together.
The praise is within days of release, Entrusted reached #23 on the Amazon Kindle bestseller list for Women's Christian Fiction.
Entrusted blurb:
Jenna Anderson, sassy city-girl, plows–literally–into Adirondack village, Speculator Falls with a busted GPS. She gets a warning from the sheriff but has ideas for the senior center to prove she belongs in town as their director. Town councilman Ben Regan is as broken as the flower box Jenna demolished. He's grieving and wants to shut down the center before there's too much change and heartbreak. They work on community projects and build a slow relationship, but the council needs to vote on the senior center's future. Can Jenna show Ben both her and the center are worth trusting?
 You can purchase Entrusted through:
I updated the website. Take a look at what readers are saying about Entrusted by clicking here. I'm visiting other blogs to talk about the book and other fun things. Those links are there, too. Stick around and look at the entire site. Update: I'm at Inspy Romance and they have one copy available for giveaway. Click here.

Readers are asking about having me sign their copy. If you aren't local and would like me to sign, technology can take care of that. Click here for your free, personalized authorgraph.

Reviews are key. If you enjoyed Ben and Jenna's story, please leave a kind review at Amazon, Goodreads, Shelfari, CBD.com and Barnes and Noble.
Stay tuned tomorrow to see something fun I did with the cover.
So far the feedback has been very positive. Readers connected with Ben and Jenna as I have. Next up is Entangled, Adirondack Surrender #2, Carla's story.
I appreciate all the support and promotion. I've worked a long time to see this day and my prayer is readers relate to Ben and Jenna and their struggles to surrender fear, change and loss.
Thanks!
Tags: Adirondacks, Amazon, author, authorgraph, Barnes and Noble, book review, CBD.com, Entrusted, Goodreads, Julie Arduini, New Release, romance, Shelfari, Write Integrity Press
About Me:

Wife. Mom. Author. Reader. Blogger. Amateur nature photographer. Chocolate eater. Encouraging you to surrender the good, the bad, and---maybe one day---the chocolate.

Find me across social media @JulieArduini, and follow me on my Amazon Author Page.

Where Else You Can Find Me

Step Into the Light Blog Talk Radio Show


Contributor: Jasmine's Place

Contributor: Patient Worthy

iRun4
Rare Mom

Every Other Wednesday: Christians Read

Surrendering Time Series & Recent Releases

Join the Fun

My Instagram

iBloom Resources

Member

Archives