Earlier this month I participated in the Facebook Love Your Spouse Challenge because I wanted to encourage others. I believe I still need to do that, so I'm sharing my posts here. May it give you hope!
Love Your Spouse Challenge, Day 3
I know there are folks out there pointing out this challenge shows the smiles and not the hard times marriage brings. That's why I'm doing this. To be authentic and to give hope. Marriage and parenthood is the toughest thing I'll ever be involved in.
This is February 1998. I'm pregnant with Brian and my smile is fake. I'd been so sick for the first trimester, I was still trying to find "normal." I'd been in a car accident that nearly totaled… our new van. I/Brian walked away without a scratch, but it took an emotional toll. My hormones were a mess and I received the message that I was a failure for nearly killing our child with the accident. I now know I was depressed (hormonal imbalance has always been an issue, I just didn't know it for a long time) and a form of PTSD from the accident. I isolated myself, hiding in our bedroom because I was so ashamed to feel this way during such a happy time. Tom didn't know what to do, so he left me alone.
If this sounds familiar to you, learn from us. I might have to initiate the talk, but it is worth it. Be honest. Explain you don't need him to fix you, just listen. If you need a hug, say so. If you need to snot on their shoulder, say it. I encourage you to pray together. It's talking, not fancy talk or religious speak. That is a powerful tool in your arsenal to break isolation.
We came out stronger (after a long time, it was a process) because of this and from that accident came Brian's name. Brian means strong, and we chose Paul as a reminder that God can use the most impossible people, and once chosen, you might have an issue/thorn that makes it hard to be used, but be available—and watch Him do mighty things through you.
And that's why I'm doing the challenge! Thanks, Susan, for tagging me. If you want to play along, please do!
***
Time is running out! Don't miss my Goodreads giveaway. Details below.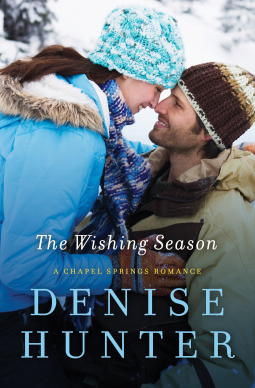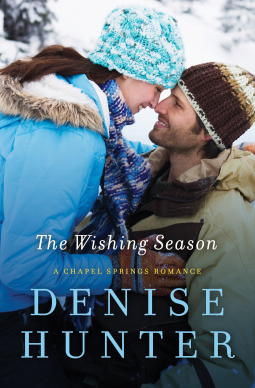 Book Description:
Living side-by-side, a fledgling chef anda big-hearted contractor find a delicious attraction.
Trouble is, their chemistry could spoiltheir dreams.
Spirited PJMcKinley has the touch when it comes to food. Her dream of opening her ownrestaurant is just one building short of reality. So when a Chapel Springsresident offers her beloved ancestral home to the applicant with the best planfor the house, PJ believes it's a contest she was meant to win.
Contractor ColeEvans is confident, professional, and swoon-worthy—but this former foster kidknows his life could have turned out very differently. When Cole discovers thecontest, he believes his home for foster kids in transition has found itssaving grace. All he has to do is convince the owner that an out-of-towner witha not-for-profit enterprise is good for the community.
But when the eccentric philanthropist sees PJand Cole's proposals, she makes an unexpected decision: the pair will share thehouse for a year to show what their ideas are made of. Now, with Cole and thefoster kids upstairs and PJ and the restaurant below, day-to-day life hasturned into out-and-out competition—with some seriously flirtatious hallwayencounters on the side. Turns out in this competition, it's not just the houseon the line, it's their hearts.
"An interesting storythat keeps the reader involved with the struggle the main characters havemaking their dreams come true." —Romantic Times, 4-star review
". . . sparkling contemporary tale of competing ambitions,wounded personalities, and powerful attraction." —Publishers Weekly
"Hunter skillfullycombines elements of romance, family stories, and kitchen disasters." —Library Journal
". . . a warm, inspirational tale of ambition, confidence,family, and love." —Booklist
The Wishing Season is one of those romances that comes along and sweeps the reader away. Denise Hunter crafted the perfect romance. Everything a reader needs for a satisfying romance is in The Wishing Season. Conflict. Chemistry. Secrets. Romance.
PJ and Cole both want the same house that is being offered in a contest, and aren't too happy they have to share the house to be considered. PJ needs the kitchen and a new start. Cole wants to make good on his upbringing and hurt. They both need to win, and there's the rub that makes this such a delight.
I loved everything about this book and I don't want to say more because I want you to read it.
Click here to purchase The Wishing Season.
I received The Wishing Season from the publisher in exchange for an honest review.
I'm not someone to freely display their emotions. When my now husband proposed I wasn't the one screaming and calling my parents, it was my roommate.
But once I opened the door of my wounded heart and invited Christ inside, the Lord and I started a journey. For those that see Him as uncaring and angry—I know your heart.
Because it was mine.
Especially after I made "progress" and suffered such a setback I was convinced for nearly a year it was nothing more than a cruel cosmic joke at my expense.
Sit back, I've got a story for you. A true one. My own.
I'd show pictures, but they are polaroids buried deep in my photo bin in my closet.
Anyway, I wanted the Lord to know I wasn't ashamed to be His. I wanted to be one of those girls that could raise her hands and shout "HALLELUJAH!" with reckless abandon. I was frustrated because no matter how toe tappin' the worship song was, no matter how many tears fell during a hymn, I couldn't get a real praise going.
(Stay with me, I know you want to say something.)
Imagine my surprise when one day I bought a tape and really liked it. I couldn't get enough of it. I played the thing everytime I was in my new van. Her voice seemed to capture my life. A young woman full of life (I was newly pregnant after being labeled an infertility patient.) I wanted to sing.
So one day, on the way to the hospital for regular blood work, so regular I brought my dog because the trip was that fast, I sang my heart out. I mean I SANG.
And if you remember how cassette tapes worked, sometimes one side needed fast forwarding. And that side did.
So, I did.
In the seconds it took to fast forward that tape, I was suddenly heading towards a railing, those metal kind. You know, the gray kind you don't want to hit when driving. So with my new van, I gave a big steer.
Too big.
And found myself no longer singing.
I swerved into the other lane, then back to the right side, too right. I missed the railing but was spinning, then upside down, and finally, in a wide ditch. Not a small ditch, and not a ravine, but somewhere in between. My seatbelt jerked me forward, but kept me in. Glass from the windshield shattered.
My dog was fine.
Bowling balls that were in the back—flew out the back—not toward me.
There were so many praises in that accident.
But that song, that cassette?
I never wanted to hear it again.
It took me awhile to be honest. The situation to me was I was praising God, out loud, for the very first time, and I get in a $13,000 car accident while in a high-risk pregnancy. On the way to the hospital. With my dog. With my husband in the next town waiting for me. With  a 1940's ambulance came to check me out.  Where they strapped me to a back board and left me for 45 minutes.
To everyone else, it was a miracle. I was hurt worse turning my neck to hear someone in another room. This accident left me without a scratch. Nothing. The baby was fine. The dog was fine. The van wasn't totaled (should have been.) The bowling balls should have killed me and went in the opposite direction.
I sobbed driving past the scene, less than a mile from our house. The local store talked about the pregnant lady and the bowling ball miracle.
Me? I stewed.
God did this.
And I couldn't get over it.
I ended up falling into a pretty good depression (yes, an oxymoron) about it. I couldn't get over it. This God, my heavenly Father, allows accidents? When I'm singing to Him? Pregnant?
That kind of anger can't stay dormant for long. The tears turned to venom and I was spewing. I finally admitted to my husband how mad I was and how confused I was at God for doing this. We called our pastor, a paramedic at the time, and he showed us a video on post traumatic stress. He helped me more that day as a a paramedic, I needed to understand what I was experiencing was normal.
Then it was time to learn more about God.
And me.
I'm still going through that process.
But months turned to years and now it has been over a decade since that accident. It was probably after eight years I could say I was thankful for the accident. I could only see the immediate where my heart felt as shattered as my windshield. But God, He saw beyond. He still does. That accident might still have purpose.
I now see that God didn't cause the accident, He allowed it. It wasn't to be mean, it was to be victorious. There is a verse that says the devil planned harm, but the Lord turned it for good. That is such a paraphrase, but it's the gist. The devil was out to defeat me because he knew what I didn't at the time.
The devil is the true defeated one.
He was out to rob me of my joy, just starting to percolate. But fast forward through talking to God about what I was really feeling, praying, time, reading, and great support that joy isn't just starting, it runs over. Often.
Am I that one rushing the altar, hands in the air?
Nope, not really.
But I learned I am a visual worshiper. I praise Him in sunsets and mountain views. I absorb His personal truths for a time, then write with passion because I want the world to know the same God I do.
When I was at a worship event I started to get frustrated when I saw the young people with their hands in the air, flat on the ground, praising Him out loud. On the way home this soft gentle voice spoke to my healing heart.
If you were emotional, you wouldn't be able to speak wisdom I give you to share with others.
Now I don't worry about my response or lack of one. My heart loves Him whether I'm in the balcony or up front. When He calls me forward, I go.
He is my Abba Father, my Heavenly Daddy. His arms are not closed, they are wide open, always, ready to accept me.
And you.
If you would like to read the specifics on this story, you can find it in God Encounters. The story? Who Hung the Moon (Upside Down?) As I write, the book is less than $3 and is full of inspiring stories.
By the way, the song I was playing over and over?
Kim Boyce's Who Hung the Moon.