From Ashes of Pity into Beauty of Purpose by Debra Gray Elliott
Forty years ago, at the age of sixteen my life changed and I found myself in the ashes of pity. My life took a dark turn when my father passed away several months before I turned sixteen. My mother decided she did not want to live in our home state any longer and moved me across the country. This is where my life took a wrong turn.
Except from the book:
The year was 1977, the month and date: November 4th, I was sixteen; technically a teenager, but still a child.   I was taken for my abortion.  I have tried to block out the memories, but I cannot forget the cold metal table where I had lain or the baby being sucked from my womb through a vacuum tube. My eyes fixated on the fluid and blood sucked into the glass canister. All I could see were the demons that had taken over my life instead of the love I deserved. The painful, horrific memories are forever seared in my mind, thoughts, and soul.

 It was in my pain and grief through post-abortion recovery, I started writing about my journeys and how God led me through the ashes into beauty. The end result of my grief was hope and healing. It is hope and healing that I want to give to other women who are experiencing pain and grief.

From Ashes of Pity into Beauty of Purpose brings emotionally charred women out of the pits of fire, through the ashes into the beauty of purpose. With the direction of God, hurting women weather through the painful journeys, become women of spiritual beauty, find God's purpose, and learn to live again.
You are altogether beautiful, my darling there is no flaw in you. Song of Solomon 4:7 NIV
Bio:
Christian author and speaker Debra Gray Elliott began writing at the age of fifteen after the death of her father. She began writing poetry as a way to cope with her grief. At the age of sixteen, Debra once again experienced grief when she was forced to have an abortion. It was in this grief that she found herself in the ashes of pity. Forty years later, Debra found her beauty of purpose.
From Ashes of Pity into Beauty of Purpose is Debra's first non-fiction Christian self-help, inspirational book to help women through the ashes of pity into the beauty of purpose after having an abortion.
Debra is currently working on a devotional for grieving parents. The loss of her daughter four years ago, has led Debra to want to help other grieving parents through their grief into hope.
She resides in Alabama with her husband and family.
Website: http://anngrayelliott1960.wixsite.com/authordebraelliott
Purchase From Ashes of Pity into Beauty of Purpose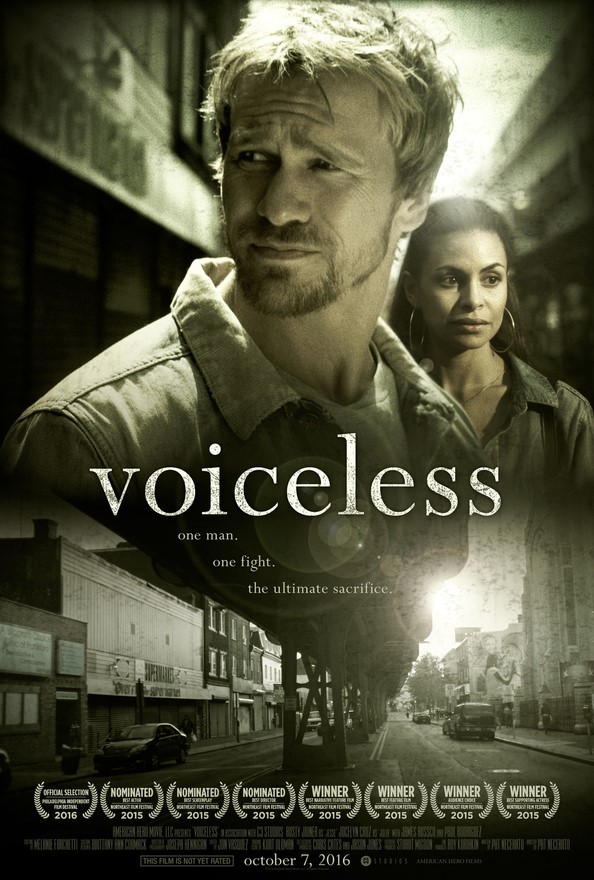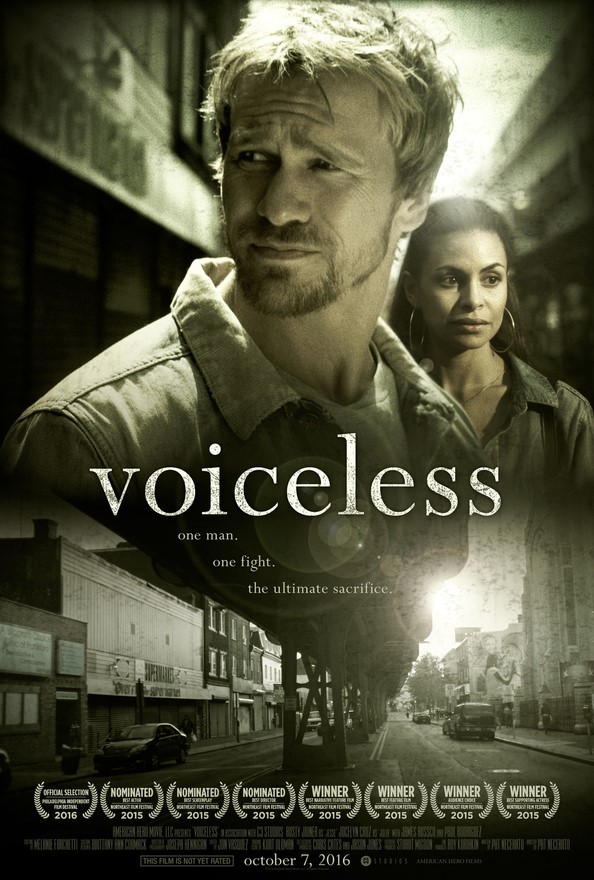 VOICELESS Synopsis
Jesse Dean is a recently discharged soldier who had a rough upbringing, but because of his wife, found God and now is totally devoted to his faith.

He and wife move to Philadelphia so he can take a new job as an outreach leader at an old church whose membership has been declining. As everything is going well and as he starts connecting to the community, he discovers there's an abortion clinic directly across the street from the church.

He goes to the pastor and to several others in the church and tries to get their help to no avail. One day something tragic and personal happens to him while he's going about his everyday routine. He comes to the point that he begins to take action himself. He gets involved but the more involved he gets, the more resistance he gets from those in church and community. His wife, who thinks his actions will get him fired or land him in jail, also comes against him.

Finally, it comes down to him having to make a choice: is he going to take the easy way out and back off, which is what everyone wants him to do, or will he face a major confrontation which will require him to put everything on the line…not just his job, but his freedom and marriage as well.

This film encourages people to stand up for what they know is right, particularly as it pertains to taking God's truths into society to address social issues. It addresses the spirit of retreat as it pertains to engaging the culture that has developed within the Church.
This is a subtle movie with a wide impact. Jesse moves to Philly with his wife after leaving the military. He has a rough background but is now a Christian with a passion to make a difference. His church gives him a hero's welcome and he plans a boxing outreach to help inner city residents find a safe outlet and hear the Good News. All seems well until Jesse sees what's across the street. A business known for providing abortions.
Jesse is invested in the pro-life message and is drawn to the center to share his heart. He isn't angry or judgemental, he just wants everyone to see all the options and what consequences there are. But as he shares the truth, blood is shed and people take sides.
VOICELESS packs a ton of truth, quietly and reverently. The director of the reproductive center has a great interaction with Jesse and it shows how conflicted it can get. She thinks she's helping, Jesse does as well. Yet the church wishes Jesse would quiet down. His wife does, too.  Jesse has to make a decision, and it could unite everyone, or implode. The actions more than dialogue speak volumes and leave an impact after the movie is done.
I think no matter where you fall on the pro-life/pro-choice issue, VOICELESS is worth seeing.
This movie opens October 7th. To learn more, visit HERE.
I was sent a link to this movie in exchange for an honest review.
Today I'm excited to share an interview with author Leanne Stevenson. Although I haven't had the pleasure of meeting her in person I remember her husband Rob as we both graduated from the same high school and year in Corning, NY. Facebook gave me the opportunity to not just say hi to Rob, but learn about their company, Best Baby Shower.com and find out about Leanne's book. I'm excited for her and pray this book touches many women. What sets this book apart to me is not just the amazing pictures, but the life affirming Scriptures that go with them. Leanne has a purpose for that, and I think her story will inspire you.
How did the idea for the Tiny Hands Gift Book come about?
I woke one morning with a vision for a book.  I remember telling my girls about it on the way to school, however the thought of writing a book at this time in my life seemed almost laughable.  Having two teenagers and a toddler, in addition to being a business owner, time was definitely a commodity.  The idea was filed in the back of my mind and life went on.

A few months later, during a prayer time, the book idea came back. So strong, that I just threw out to God, Ok if you want me to write this, just give me a word, or sign or something.  I didn't even complete the sentence when Psalm 45 popped clearly in my mind.  I was not familiar with that verse so I grabbed a bible and did not have to read any further than the first verse which said "my tongue is the pen of a ready writer".  God said to me in those few words, "my tongue, your pen." "You make time in the next few months to get quiet with me and I will give you the words to write for this book."

Thus began our working relationship and Tiny Hands was born.
What sets Tiny Hands that Hold My Heart apart from other pregnancy books?
When I was first given the word to write this, I did some research and purchased other pregnancy books. There were tons of secular books – even some wth photography of fetal development (however none as nice as ours). There were a few from a Christian perspective with Scripture, however I could not find one as a gift book with both photography and Scripture combined. I feel that one complements the other so perfectly. The miracle of God's word combined with the miracle of new life. There something awesome about reading and seeing at the same time!
Tiny Hands made a distinct split into two different projects – one message with two very unique audiences.  God told me to write the book in two ways: 1) as a gift book for women celebrating pregnancy, and 2) as a booklet for women facing crisis pregnancies.  The inner text and photos would be the same for both books, but there would be a unique introduction and conclusion for each.

You are a wife, mom and President/Co-Founder of a business. Where did you find the time to write a book?
I am not sure where the time miraculously came from. My husband was very supportive and gave me 1-2 mornings a week to go to our Prayer Place at church where I had some great quiet time. Thankfully the writing process went quickly and smoothly.
Do you have plans to write another?
I will leave that one up to the Lord! I still just consider myself a mom and business owner – not an author that writes for a living. I did so enjoy this project and would certainly do another if the Lord lays it on my heart and helps me through it as He did this one!
God did something in and through you as you wrote the book. Do you mind sharing what He did?
God began to pull something out deep from within me.  It was something I was not sure I was ready to face, however He kept telling me that this book was not going to go where I wanted it to go and it certainly was not going to go where He wanted it to go unless I was able to face the abortion I had when I was 20.

This was not a happy time of my life, and I can try to throw out any excuse from not being saved to the lifestyle I chose to live, to the friends I chose to have, but the bottom line was that I was raised in a church and was taught right from wrong by my parents.  I just chose to make a wrong decision at that time in my life.  I believe when God is ready to do a work/healing in your life, you are not jumping up and down in joy saying, "please Lord, take me back to that time in my life", rather it is a struggle.  Initially, I became defensive and almost defiant.  This part of my life was officially "buried" and I did not want to bring it back up.  It took weeks of this struggle before I knew what I had to do and that was tell the people I loved the most.

I firmly believe that forgiveness is instantaneous.  I know exactly where I was when I was forgiven for the abortion.  However, I believe that healing is a process. Even though I was totally forgiven 5 years ago, I still kept the secret buried.  To be healed and set free, I would need to be able to talk about what happened in my life 20 years ago.  I now understand that the best person to minister to someone who is hurting is a person who has been through a similar situation.  God was going to use the Tiny Hands book to reach and help other women facing similar situations to what I faced many years ago.

We all have "junk" in our lives, either from our past or in the present.  We would not be called humans if we did not have something to face and overcome.  I am honored to say that I serve a God, who will not only forgive you from that "junk" but will use that situation in your life for the better, if you allow him.  God is not in the business of taking a wrong in your life and making it worse.  He wants to make it better and then wants to use you to help others.

So to break this chain over my life, I had to tell my family.  Link by link, the chain broke with each person I told.  When I had the abortion, the only person who knew was my friend who drove me.  I told my husband one time only before we got married and then it was buried and not ever mentioned again.  During this healing time, I told my husband first – not even knowing if he remembered our one time conversation 17 years ago.  I then told my two daughters (12, and 14) and what a God teaching moment that was on so many levels.  I told my sister who has been active in the pro-life movement and faithfully takes her 6 kids to a local abortion clinic weekly to pray for those inside.  Finally I told my mother, who was by far the hardest because I knew the reaction I would receive and how disappointed she would feel because I did not have come to her during that critical time of my life.

Being able to face and talk about the abortion I had in the past has truly opened the doors for me to move forward.  I have told the people that would be the most difficult to tell and now feel comfortable speaking openly and freely about my past to anyone.  I am ready for God to use me and to use this book to help other women facing crisis pregnancies.  It is my fervent prayer that these women will choose life over having an abortion and that through this book, they will come to understand God's extreme love for them and the baby growing within them.
I'm thrilled that Leanne was obedient in all of these things, and I believe God has a plan for many readers out there who have an abortion experience in their history. I encourage all of you to spread the word about her book, Best Baby Shower.com website, and testimony.
To purchase Tiny Hands that Hold My Heart click here.
To learn more about the Tiny Hands Crisis Booklet click here.
To read testimonies click here.
To contact Leanne click here.

To learn more about Best Baby Shower.com click here and "Like" them on Facebook.
Leanne Stevenson resides in Concord, North Carolina and is a wife and mother of three daughters.  She is the     business owner of Best Baby Shower.com and volunteers at her church through the prayer ministries and specialized ministries for adults and children with disabilities.  Leanne is a board member of the New Hope Women's Ministry which helps women who have had abortions find restoration, peace and healing through the forgiveness of Jesus Christ.  This book was birthed through a vision, prayer and God's confirming word from Psalm 45:1.