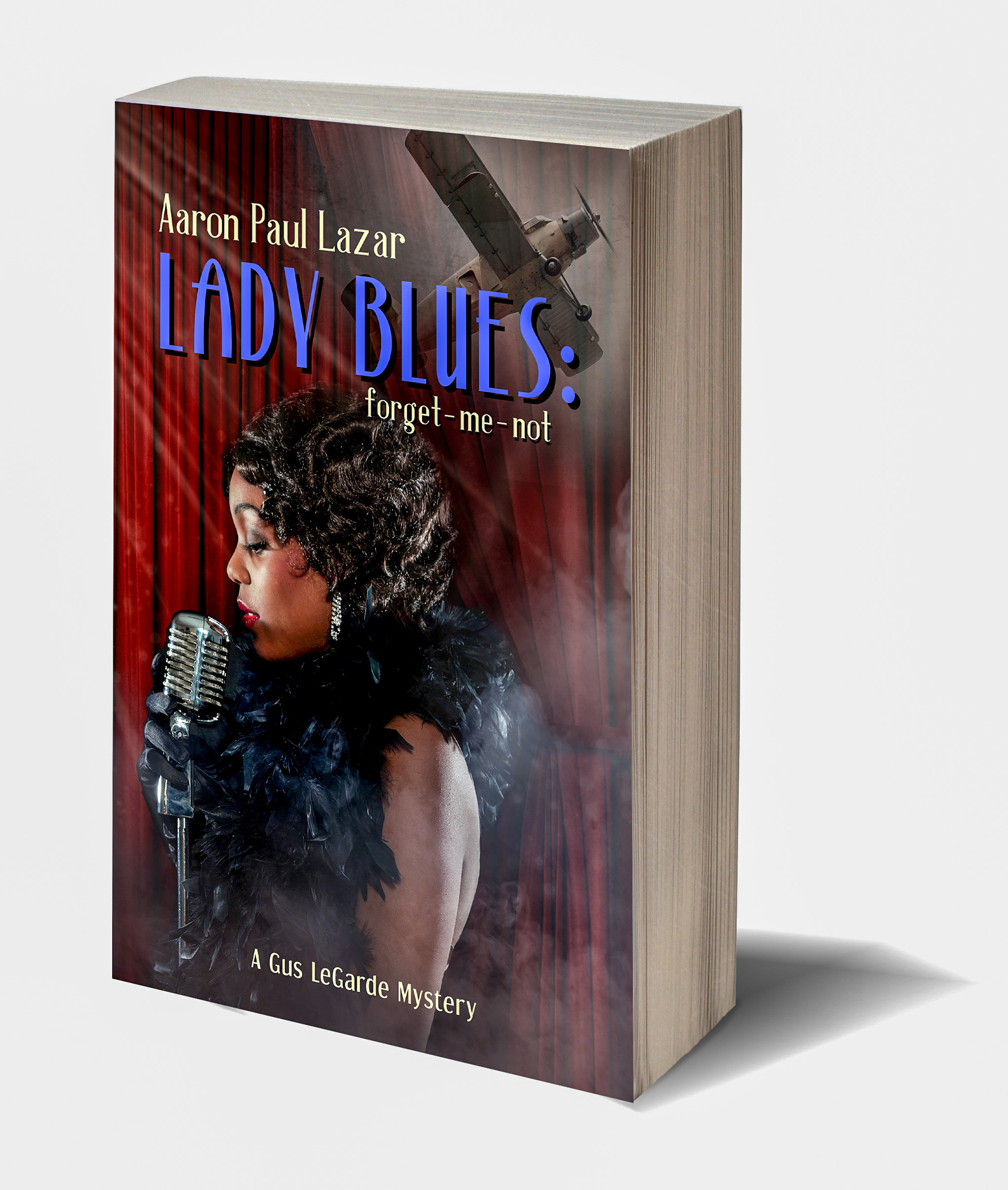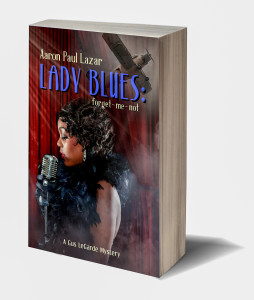 Book Description:
Past and present collide when an Alzheimer's patient's fragile memory holds the key to solving mysteries dating back to World War II—including a long lost secret love affair.

Music professor Gus LeGarde is just doing a favor for a friend when he agrees to play piano for church services at a local nursing home. He doesn't expect to be drawn into a new friendship with an elderly Alzheimer's patient dubbed "the music man" or to stumble across a decades-old mystery locked inside the man's mind.

Octogenarian Kip Sterling doesn't know his own name—but he speaks Gus's language, spouting jazz terms like "cadence" and "interlude" and "riff." He's also obsessed with "his Bella," but nobody knows who she is.

When Kip is given a new drug called Memorphyl, he starts to remember bits and pieces of his life. Gus learns Bella was Kip's first and only love, but their relationship was shrouded in scandal. Intrigued, Gus agrees to help search for her. Could she still be alive?

Horrified when the miracle drug suddenly stops working and patients begin to backslide, Gus panics. Can he help Kip find his beloved Bella before all the memories disappear?
What an enjoyable read Lady Blues was. Gus LeGarde has another mystery on his hands when a senior citizen in a nursing home befriends him and starts remembering his past after taking a new medication. Suddenly many residents are being discharged thanks to the miracle cure found inthe form of a pill. But just as fast as the medication helped, Kip and his peers are starting to regress. It's up to Gus and his strong support system to find out why.
I loved flipping the pages to find out the "why." It's a great mystery with a backdrop I don't see too far out of the realm of possibility of being a real news headline. Lady Blues takes place in one of my favorite places, the Genesee Valley of Upstate NY. Aaron Paul Lazar does a fantastic job bringing Livingston County alive to readers with places like Livonia, Honeoye Falls, Conesus, and even a Rochester mention.
There's also history to adore, and I did. For music lovers, Gus is a music professor at a college that sounds very much the same one I graduated from. It's music that first brings him to Kip, and Kip's entire life is wrapped up in music. When Kip remembers his past love, Bella, a blues singer, there is the tie-in to history, Kip was mentored by Glenn Miller. The key to Kip and Bella being torn apart is found in Glenn Miller, too. I loved the entire music background, the war, and how everything worked together.
Lady Blues also has strong secondary stories that are multi dimensional, but don't take away from the main plot and characters. Sieg and Lily, Curtis, and Camille.
A head's up, there is some profanity.
All in all, Lady Blues was a wonderful blend of mystery, romance, music, and history.
To purchase Lady Blues, click here.
I received a copy of Lady Blues in exchange for an honest review.
Tags: Aaron Paul Lazar, alzheimer's, book review, forget me not, Genesee Valley, Glenn Miller, Gus LeGarde, history, Julie Arduini, Lady Blues, Livingston County, mystery, romance, Upstate NY, WWII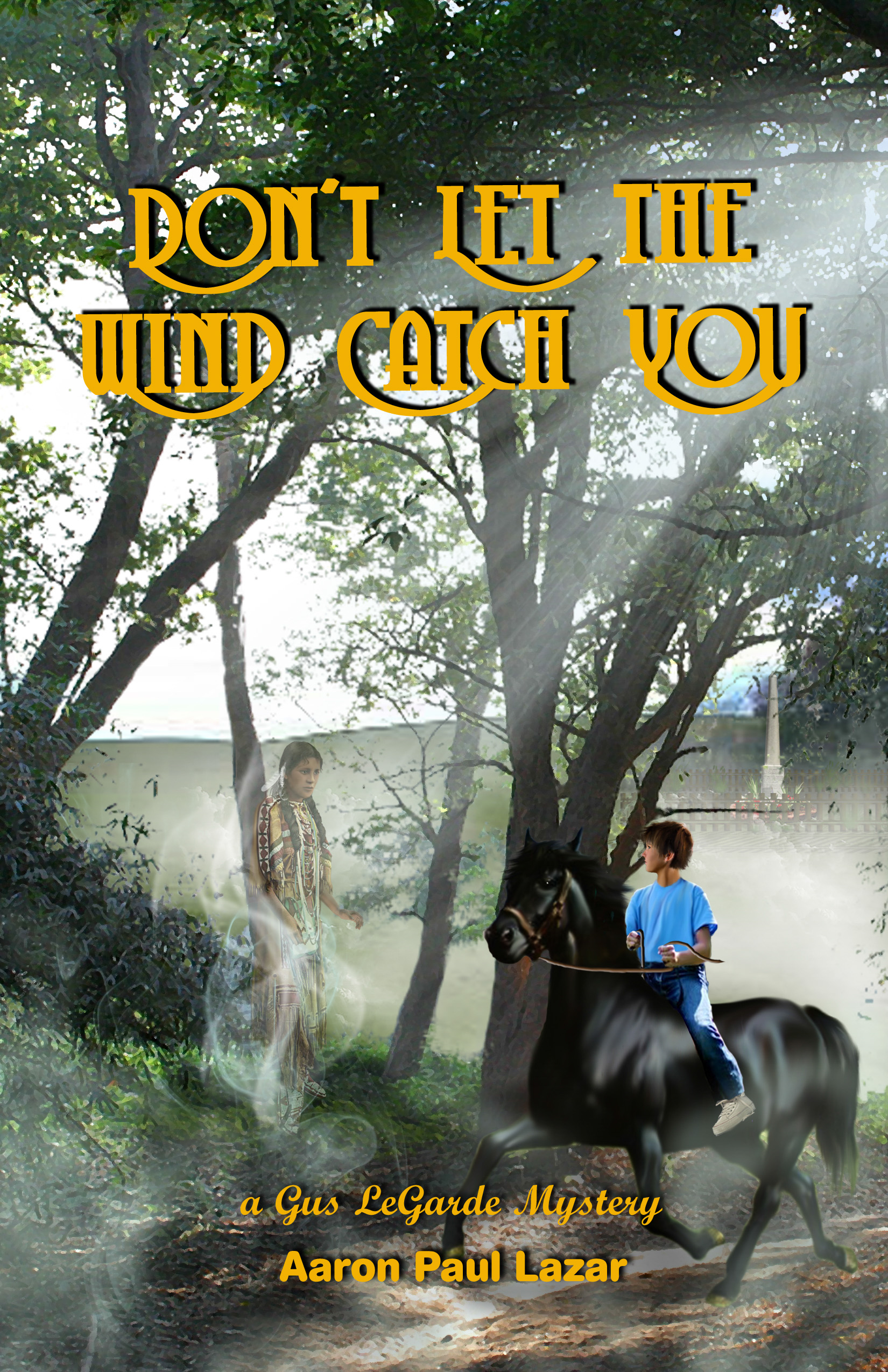 Don't Let the Wind Catch You
When young Gus LeGarde befriends a cranky old hermit in the woods who speaks to an Indian spirit, he wonders if the man is nuts. But when the ghostly Penni rattles tin cups, draws on dusty mirrors, and flips book pages, pestering him to find evidence to avenge her past, things change.
 

What Gus doesn't understand is why his mother hates Tully, until his relentless investigation uncovers a hint of scandal about Tully and Gus's grandfather, Marlowe Wright.

 

On horseback, Gus and his friends ride through woods overlooking Conesus Lake to Tully's abandoned house, reportedly still infected with the Genesee Valley Fever from the 1700s. Unafraid, they enter and find shocking evidence that could rewrite history.

 

Can Gus convince his mother to forgive Tully? And will the proof he found free Penni's spirit?

 

Gus summons courage beyond his years in this poignant and powerful telling of the summer of 1965.
I've told the story before, but it's worth telling again. I first came across Aaron Paul Lazar on Twitter. His bio, as I recal,l said he lives in Upstate NY and writes. I said something like hey, I'm from there, and I set my stories Upstate, too. He said he lives in the county where he based Don't Let the Wind Catch You. I not only know that county, I interned at the local paper for that county. He explained where his house was, and I can clearly picture it. I drove by it for two years.
He said his work in progress at the time was based in the Adirondacks. Funny, so was mine. He told me it's such a small village I probably didn't know of it. Speculator. That's the village I based my contemporary romance on. It was so funny we've stayed in touch, even though he writes mysteries and my genre is contemporary romance.
It was my pleasure to read Don't Let the Wind Catch You. This is my first read into the Gus LeGarde series, and I really enjoyed it. For those that are used to my own writing and other book reviews, they tend to be faith based. Don't Let the Wind Catch You is a well-crafted mystery that could also be marketed in the paranormal genre. For those that read straight Christian reading, I wanted to be upfront that this isn't marketed or in the Christian genre.
That said, this was an engaging story with Upstate New York as a beautiful backdrop. The story has history as far back as the 1700's, a haunting secondary story regarding WWII, a tight-knit childhood friendship with a hint of romance set in 1965, a friendship with an older man they were warned to stay away from with a history of his own. All of this weaves beautifully into a mystery that in time Gus figures out.
I didn't see the revelation coming, and for some audiences, the discovery may be a sensitive and/or a controversial issue. But Aaron crafted a high-calibur story that I truly enjoyed. The characters were multi-dimensional and a joy to get to know, the Penni aspect was curious and kept me turning the page, and the landscape was breathtaking. Even if I wasn't familiar with the area, Aaron painted a backdrop everyone should want to visit after reading.
Summer might be winding down, but I don't think reading is. If you're looking for a good read to wrap up your summer, consider Don't Let the Wind Catch You by Aaron Paul Lazar, and be sure to check out the Facebook party, too.
To purchase Don't Let the Wind Catch You, click here.
BIO
Aaron Paul Lazar writes to soothe his soul. The author of three award-winning mystery series and more, Lazar enjoys the Genesee Valley countryside in upstate New York, where his characters embrace life, play with their dogs and grandkids, grow sumptuous gardens, and chase bad guys. Visit his website at lazarbooks.com and watch for his upcoming release from Twilight Times Books, SANCTUARY (2013). 
8/8  Review Life in an Island Paradise 
8/8 Guest Post Marilyn's Musings
8/9 Review Julie Arduini
8/10 Promo Writing Space 
8/12 Review Mommasez…
8/13 Review Books,Books, and MoreBooks
8/13 Interview, Guest Post Lorne Oliver, Author 
8/15 Review The Mystery Lady 
8/15 Review Pure Jonel
8/15 Review My Kindle Fever
8/15 Review T B R 
8/15 Review Annelise Ianthe
8/15 Review Sher A. Hart: Written Art
8/15 Review Wolf Majick Reviews
8/16 Review and interview  Connie's Book Reviews
8/16 Guest Post My Devotional Thoughts
8/19 Guest Post The Pen and Muse
8/19 Guest Post A. F. Stewart's Blog
8/19 Review My Cozie Corner
8/20 Guest Post T B R 
8/22 Guest Post My Kindle Fever
8/26 Review The Children's and Teens' Book Connection
8/27 Review & Guest Post Sharing Links and Wisdom
8/27 Guest Post Magdalena Ball
8/27 Review  The compulsive Reader
8/28  Interview The Cover
8/29 Blogtalkradio interview
Amazon Reviewer Michelle N. Downing
Tags: Aaron Paul Lazar, book review, Conesus Lake, Don't Let the Wind Catch You, fiction, Gus LeGarde mystery, mystery, Upstate NY author
THE NEXT BIG THING
This meme swept through a few months ago, and I'm happy to share my answers again. This time mystery author Aaron Paul Lazar tagged me and I'm so glad. His Tall Pines series is set where my WIP is, the Adirondacks. He's been kind enough to mentor me, and we laugh because our work features our favorite grocery store, Charlie Johns, and other things in common. Yet I have a romance and he's working on a serial killer. I've even joked about placing his serial killer in my scene to see what would happen. Fun times, to be sure.
Aaron's post on the Next Big Thing can be found here. I highly recommend you check out his author site. He's got great wit, strong characters, a bit of romance, and of course—murder.
Here are the answers for my Next Big Thing. Thanks, Aaron!
1-What is your working title of your book? 
SPECTACULAR FALLS, but I suspect that will change.
2-Where did the idea come from for the book?
I visited the real Speculator, New York in the early 90's and fell in love with the Adirondacks and the people. I can't get enough of the place. As I drank in the mountains and waters Ben and Jenna's story came to me. That first story is a shell to what it is now, but the magic I felt from my first visit, I believe that remains.
A picture from my first visit to Speculator.
3-What genre does your book fall under?
Contemporary romance written in first person, present tense. Although it is a romance, I feel there is a "Mitford" feel to it as the people of Speculator Falls are quirky and sweet.
4-Which actors would you choose to play your characters in a movie rendition?
A great plug for my Pinterest board.
I picture Ben Affleck as Ben Regan, and perhaps Jenna is a Keira Knightly'esque character. I envision Jenna arriving to town with a short bob filled with lowlights and texture. As she adjusts to mountain living she surrenders fear of what the local stylist, the sheriff, might do to her hair, and allows Carla to style it. Jenna, like her hair, has sass.
5-What is the one-sentence synopsis of your book?
 She's a rustbelt bred senior center director producing a lot of change for the rustic, Adirondack living grocer.
6-Will your book be self-published or represented by an agency?
Great question! I'm open to anything, but feel first I need to seek an agent. I seek God for every step and have a team pray over my writing. His will be done. I'm probably 2/3 done editing and taking it through critique groups. There are still things I want to change. In May I have a pitch to Harlequin Love Inspired.
7-How long did it take you to write the first draft of your manuscript?
I wrote the shell of the story soon after that first visit to the Adirondacks, naively thinking it was done, but knowing I wasn't ready to do anything about it. I grew serious about the craft in 2007, and returned to it in 2010. It's only been in the last few months I've really broke it open and started revising to the point I felt I had a chance to make it publishable. So you can say months, or even close to 20 years.
8-What other books would you compare this story to within your genre?
Jenna Anderson reminds me of a lesser refined Ashley Stockingdale, crafted by the great Kristin Billerbeck. The romance and voice remind me of Kristin, Janice Thompson, and Tamara Leigh. The community spirit reminds me of Jan Karon's MITFORD series and Thomas Kinkade and Katherine Spencer's CAPE LIGHT.
9-Who or what inspired you to write this book?  
 God's nudge, inspired by one place in the world that gives me peace, Speculator, NY.
10-What else about your book might pique the reader's interest?
It's so much more than a romance. It's a community that invites the reader to live there, too. It's a lesson on surrendering fear. All my books will feature a form of surrender and a character loving chocolate. It's literally sweet fiction that motivates the reader to trust God. From an author doing the same.
 Here is a snippet:
A black four-by four-truck squeals into place next to the squad car. A door slams and within seconds a well-built man who looks about thirty jogs from his truck to us. Half a minute later my car has the whiff of the woodsy cologne that follows him.

"Carla, Howard Wheaton told me someone plowed through my grandfather's handiwork. I presume this is your perpetrator?" He commandeers our conversation, his face is so red it resembles my Ohio State sweatshirt.

The sheriff pivots to the angry but tantalizing smelling man. "Hello, Ben. The situation is under control."

He almost loses his fading New York Giants baseball cap before he finally stands still. He has enough beard stubble to cover a chin dimple, but not enough to hide a bobbing Adam's apple. "Really? Because this mess of flowers says otherwise."

She hesitates. "Ben, this is Jenna Anderson, the new senior center director. She lost control while she tried to figure out what was going on with her GPS. I looked at the box, and I think it's repairable. You love doing that sort of thing, so how about you fix it?"

Thank you, Sheriff Carla Rowling. I can't help it, but I smile. I think this woman might be my first new friend.

Ben whips off the hat and twists it until his knuckles bulge. "I'm sorry, destroying property is funny to you?"

I want to say something brilliant. More than eight hours on the road leaves me a little lost, GPS ineffectiveness aside. "At least I hit his box. Not him."

His Adam's apple movement seems to escalate. "My grandpa is dead." He points the hat at me to emphasize each word. "You better hope this box isn't." He turns back to the sheriff. "Carla, I'll repair it." Then, directs his milk chocolate colored eyes toward me. "You, city girl, watch where you're going. The people who belong here don't need a GPS."  He pivots in his tattered sneakers and heads to the injured flower box. As fast as he comes on the scene, he leaves.

Carla offers her hand. "Welcome to Speculator Falls."
Since so many of my writing friends have done this, Aaron and I decided to do an open tag. If you want to share your Next Big Thing with the blogging world, go for it. Share your answers, and be sure to send them back to my page, and even better, Aaron's. Thanks!
image courtesy lazarbooks.com
Tags: Aaron Paul Lazar, Adirondacks, Ashley Stockingdale, Cape Light, Charlie Johns, contemporary romance, Jan Karon, Janice Thompson, Julie Arduini, Kristin Billerbeck, Mitford, mystery author, Speculator, Tamara Leigh, The Next Big Thing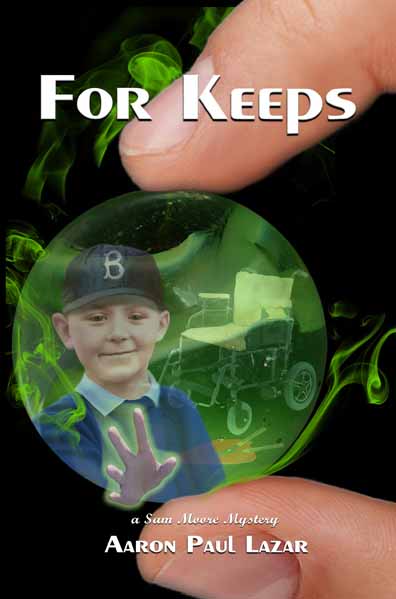 Writing the Tough Stuff (Or Killing the One You Love)
copyright 2012, Aaron Paul Lazar
Julie's note: One of my favorite author interviews was Jerry Jenkins and Stephen King. They both were fans of each other's work, although their genre and personalities were night and day. Imagine my surprise when I met author Aaron Paul Lazar on Twitter. He writes mysteries with a paranormal bent, and there was something about his bio that made me want to reach across Twitterverse and wave.
What do we have in common? Upstate NY. His hometown was my college town. I know the literal corner of the street he lives on, but because I don't write mysteries, I promise I won't go out in the dead of night to find it. One of his mysteries is based in the same exact Adirondack village that my contemporary romance is. Crazy, isn't it?
Although our genres are different, we've stayed in touch. No matter what your genre, killing a character is tough stuff that non-writers will never understand. These characters are our friends, and as Aaron shares below, when they are based on loved ones, writing the death scene is torture.
Take a look inside an author's world by reading Aaron's thoughts and excerpt. FOR KEEPS will be FREE on Kindle Sept. 14th, 15th, and 16th 2012, as well as on October 12th and 13th. Please stop by for your free download here. Also, all of his other books in his three mystery series will be priced at $1.99 during this sale. Check them out at http://www.lazarbooks.com.
***
It's not easy writing a scene where you kill the one you love.
Of course I don't mean your actual spouse or lover. I mean the wife, husband, or sweetheart of your main character.
I've done it in FOR KEEPS. Thinking about it tears my heart out every single time.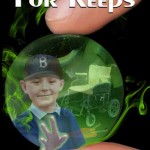 That's what I mean by "writing the tough stuff." Sam Moore—a retired family doctor who is our resident hero in Moore Mysteries—is very much like me, except he's twelve years older and retired with enough money to putter around in his gardens all day. Let me repeat that. All day!
I hate him for that.
Okay, so maybe that's a little extreme, considering he's fictional. Shall we say, I am exceedingly jealous of his lifestyle? Although Sam was a family doctor and I am an engineer, we're still a lot alike. We both love to plunge our hands into the soft earth and grow things. We both love our grandkids so much it hurts. And we both have spouses with multiple sclerosis. There are plenty of differences, too. I cook, I write, and I take photos. Sam doesn't. But of course, it's not a competition. At least I don't think so…
In spite of the fact that he's not real (at least not in the traditional sense, LOL), I relate to this man and feel his pain when he's hurting. Sure, you say, writers should feel ALL their characters' pain. We have to, to get into their heads and nail the characterization. Don't we?
But I'll bet some characters are closer to your heart than others.
Sam's wife, Rachel, shares many qualities with my dear wife, Dale. They both endure MS, they both love to read, they are both chair-caning artists. Some of their symptoms are the same, but that's where they split apart. Rachel loves to cook (that's my job in our marriage), she's in a wheelchair, and she stays pretty upbeat, considering her challenges. They both adore their grandchildren and both love to read. Rachel's a tribute to Dale, in all honesty. But she also has morphed into her "own woman," too, and I love her deeply. Er… through Sam, of course. (Honey, don't be jealous!)
In the first two books of the Moore Mysteries series, Rachel sticks by Sam's side, supports him when he's overcome with grief and is plagued by strange paranormal events, and loves him deeply enough to keep him sane.
That's why it really hurt when I had to kill her.
In For Keeps, the third book in the series, life takes an awful turn. When Rachel is murdered by a serial killer, it puts Sam back in the psych ward, the same place he was thrown when his little brother disappeared without a trace fifty years earlier. Desperate to fix things, he calls on the power of the green marble, the talisman his little brother Billy controls from afar that whisks him back and forth through his past.
Unlike those of us in real life, Sam gets a "do over." He flies back in time to desperately try to fix the problems that lead to this gruesome act, and over and over again, he attempts to tweak the past to bring his dear Rachel back to life.
How do you write such a scene without losing it? How do you make it feel authentic to your readers? How much is too much? And how can you be certain that your character's reaction will ring true?
It's not easy. Matter of fact, since I loosely base Rachel on my own wife, and since Sam and I are really quite alike, it was close to torture.
I called upon my darkest, most powerful emotions experienced when my father died and also when my own dear wife almost died several times in the past few years. I'll never forget the time the nurse in the ER called the nun on duty to bring me to a little room where no one would see my reaction to her impending news that Dale might not make it. She carried a box of Kleenex under one arm and a bible in the other. She was so sweet. Yet it was one of the scariest moments of my life. Thankfully, my wife pulled through and is doing okay today.
That hollow-gut, black-sludge-in-your-heart feeling is horrible when you lose someone dear to you, isn't it? It's all encompassing. Sometimes you just want to deny that awful truth, and pull away—far away—like Sam does in the following excerpt. I tried to channel those feelings when getting inside Sam's head. Let me know if you think it worked.
Here's the setup. Sam just picked up his son, Andy, from the airport and they enter the house after arriving home. Andy's just arrived from his second tour of duty in Iraq, and this is his long-awaited homecoming. Rachel's been cooking all morning to welcome her boy home. All day, Sam has ignored the insistence of the green marble, which has been pulsing, glowing, and searing his leg all day from his pocket; little brother Billy—who communicates from beyond through this talisman—was trying to "warn" him that something was terribly wrong.
For Keeps is book #3 in Moore Mysteries, and is now available through Twilight Times Books and Amazon.com. The series can be read in any order.
***
Sam raced toward the laundry room in a panic. Rachel's wheelchair sat abandoned in the hall, and his son froze in the doorway, hands clenching and unclenching at his side.
Andy's voice thickened. "Maybe you shouldn't come in here." He spun and tried to hold Sam back.
One of Rachel's shoes lay beside the doorjamb. The brown clogs. Slip on. With lambswool lining. She loved them so much she wore them even in summer.
Sam drifted closer, terror pooling in his stomach. As if in anaphylactic shock, his throat tightened and threatened to close off his air. His heart beat wildly now, in his throat, ears, chest.
Sam barreled past his son and stumbled into the room, his voice hoarse. "What happened?"
Rachel lay on a basket of laundry, her eyes wide open, looking with blank surprise at the ceiling. Sam's garden shears protruded from her heart. The image danced before him like heat waves on tar, shimmering with unreality. Blood ran from Rachel's floral print blouse to the sheets stained red in the basket, pooling on the white linoleum floor.
The room tilted. A series of screams of No No No No No resonated in his head. Or maybe he yelled it aloud. He couldn't tell as he shoved Andy aside and collapsed beside her, checking for the pulse that evaded him like a cruel tormentor. Neck. Wrist. Ankles. No beating met his probing fingers.
"NO!" He drew the shears from her chest, sickened by the soft sucking sound it made, then wadded up a compress of pillowcases and held it over the wound to stem the flow. More blood dribbled from the wound and curled around her pearl buttons. He realized with a start that she was still warm.
He looked wildly about the room, as if a solution lay beneath the neatly folded piles of towels and linen. "Call 911. Hurry!" He cradled Rachel in his arms, smearing the blood between them, and feeling her arms dangle away from him, as if she didn't have the strength to return his embrace.
Andy cried out, his anguish pinging across the small room. He squeezed between his mother's body and the washing machine, holding his hand out to his father. "Dad. It's too late. She has no pulse. I checked, too."
"NO!" Sam's mind reeled, his vision clouded, and the scent of blood tasted metallic on his tongue. "Who did this? Is he still here? She's still warm, Andy. Find the bastard!" He stiffened when his brain repeated a phrase he'd heard during some of Rachel's favorite shows.
Don't disturb the evidence.
Panic slewed over him, boiling inside his head, freezing his arms and legs.
My garden shears. The killer took them from the barn. Used them on my Rachel. And my prints are all over them.
A great gulping scream filled his throat, tearing out of him like a primal scream. "RACHEL!"
Her head slumped sideways when he moved away, as if she was rejecting him. He checked her pulse again, muttering under his breath. "No way. No. No." In a sudden manic thrust, he stood and reached for the marble, searching his pockets, patting madly at his pants and shirt. "My God. Where is it? What did I do with it?" Sam asked aloud. "Billy! Why didn't you warn me?"
Inside the double-stuffed world that batted him between reality and nightmare, he remembered the marble's insistent throbbing all morning. Billy had tried to warn him, had tried hard.
"Dad, come on. You can't help her now." In spite of Andy's two tours of duty in the heat of battle in Iraq, the bodies he had seen and possibly created, and his soldier-toughened soul, he wept. Loud and strong, he wept and choked on his words. "Dad. Please. Leave her be. It's over."
Andy pulled him to his feet. Sam stared at his son as if he'd never seen him before. His eyes widened, trying to piece together a puzzle. Who is this nice young man? And why does he look so familiar?
Andy took him by the elbow and started to shuffle him toward the living room.
"Come on, Dad. Let's go sit down."
"No. Please. My wife needs me. She has multiple sclerosis, you know."
Andy's eyes popped open. Tears still streamed from them, and he shook his father's shoulders as if he could not only snap him out of it, but maybe bring back his mother, too.
"Dad! Come on. Hold it together. Don't do this."
Sam stopped and stared at his bloodied hands. His legs weakened to jelly. He stumbled, then braced himself against the wall as sobs wracked him in waves of increasing amplitude. He slid to the floor and buried his face in his hands.
Rachel.
Dear God.
Not Rachel.
***
Thanks for reading! I hope you were drawn into Sam's world, and that you might want to see how our favorite retired family doctor gets out of this one.
FREEBIE! The FOR KEEPS Kindle eBook will be free to all readers on Sept. 14th, 15th, and 16th 2012, as well as on October 12th and 13th. Please stop by for your free download here. Also, all of my other books in my three mystery series will be priced at $1.99 during this sale. Check them out at http://www.lazarbooks.com.
Aaron Paul Lazar
Tags: Aaron Paul Lazar, For Keeps, Genesee Valley, Julie Arduini, Kindle freebie, mystery author, Upstate NY
About Me:

Wife. Mom. Author. Reader. Blogger. Amateur nature photographer. Chocolate eater. Encouraging you to surrender the good, the bad, and---maybe one day---the chocolate.

Find me across social media @JulieArduini, and follow me on my Amazon Author Page.

Where Else You Can Find Me

Step Into the Light Blog Talk Radio Show


Contributor: Jasmine's Place

Contributor: Patient Worthy

iRun4
Rare Mom

Every Other Wednesday: Christians Read

Surrendering Time Series & Recent Releases

Join the Fun

My Instagram

iBloom Resources

Member

Archives