Everyday Courage
By Terra Lynee
This is a year when so many people have demonstrated extraordinary courage—from Houston to Puerto Rico and from California to Las Vegas. Witnessing extraordinary courage has led me to think about something I am thankful for, and that is everyday courage.
We all have it. To me, an example of everyday courage is an employee who goes to work each day in a job he or she dislikes, because a family needs the income that will be earned. This individual may be looking for another job, but for the present time, strength and patience will be required. Ordinary courage may be exhibited by the single mother who struggles to raise a child on her own. An elderly man might draw on his inner strength while living a lonely life of seclusion. While someone relies on extraordinary courage when battling a serious illness, their family members might require everyday courage to witness the struggle and provide the proper care.
At some point in our lives, we must turn to our personal strength to get through a challenging period. Of course, there are those days when we wonder if we can handle the challenge. As with extraordinary courage, everyday courage is often rooted in our faith. A prayer gets us going. Our courage is also boosted by our friends and loved ones.
Once when I was going through a tough time, a friend confided that she thought me brave. Just her making the statement made me feel braver!
Perhaps if you know someone this November who is being forced to rely on inner strength too often, you can reach out to that individual. Also, on those days when we all struggle to find our everyday courage, you might remind yourself, "I am braver than I feel."
In my novel "Nathan's Fate," I create characters with both extraordinary and everyday courage, because that often mirrors life. To all readers of courageous characters…Have a wonderful fall!
Learn more about Terra Lynee or purchase her novel at https://www.dovechristianpublishers.com/catalog/christian-fiction/Nathan's-Fate/
https://www.amazon.com/author/TerraLynee
Visit https://www.facebook.com/terralynee
IN TWO different eras, two women wait for the men they love to return from war. As Sara longs to welcome her boyfriend, Dillon, home from the Middle East, she inherits a Civil War Bible from her grandmother. This cherished book links her to an ancestor, Lydia, who once prayed for her fiancé—a Union soldier named Nathan. Sara soon learns more about Lydia's world, a world where faith was grievously wounded. Nathan's Fate weaves together the experiences of four individuals who will each discover love's mysterious ability to transcend time. Dillon, Sara, and Lydia become eternally connected to one another and to Nathan's brave choices, as he serves on a Hill too many are forced to climb.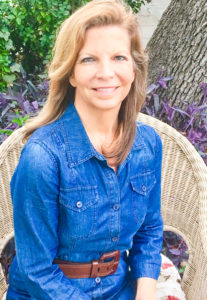 Terra Lynee has been a career writer of marketing and informational copy for non-profits, corporations, and small businesses. Her background also includes newspaper reporting and public relations positions. Lynee holds a degree in English Communications. She calls both Oklahoma and Texas her home states.