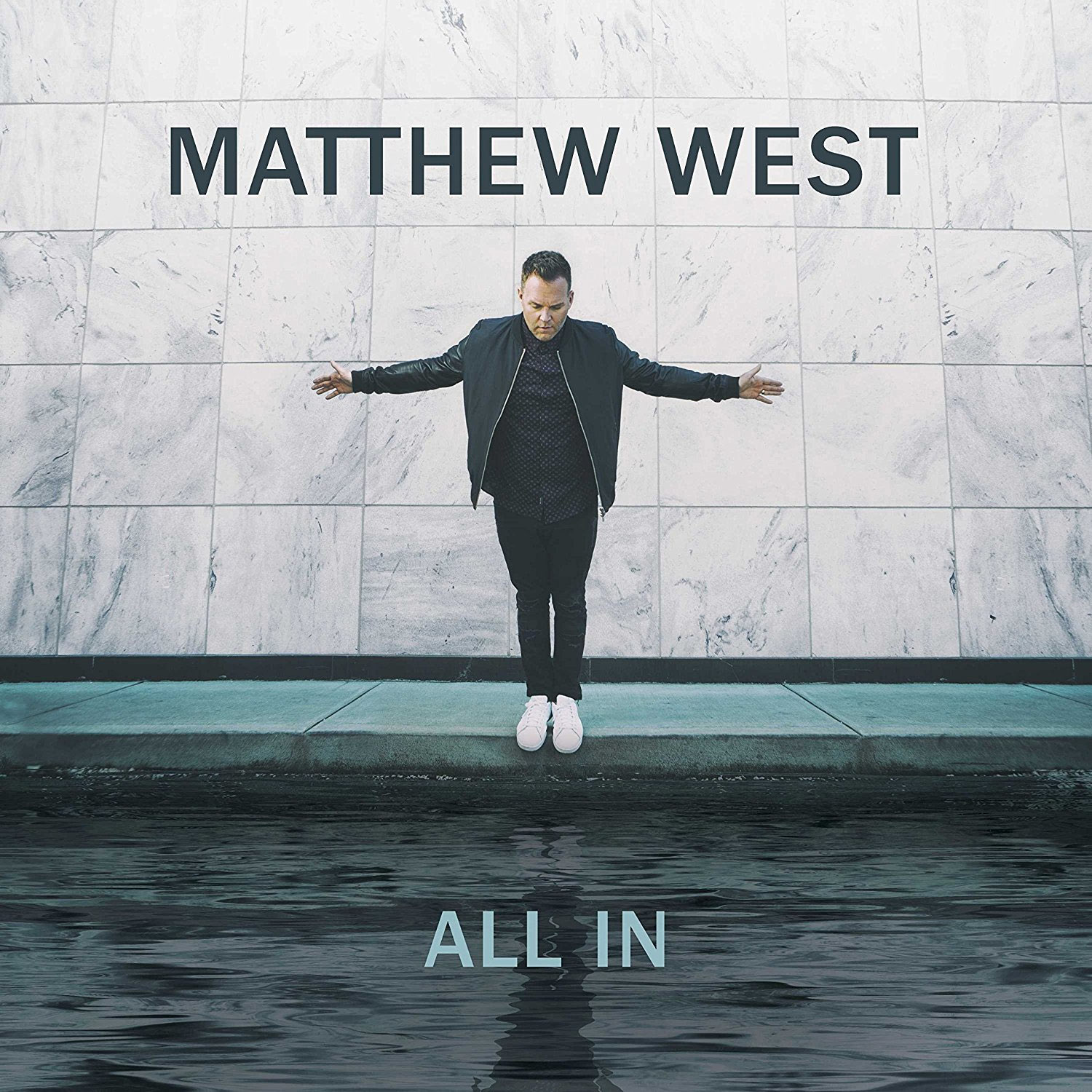 Matthew wrote his new album All In with the goal of encouraging himself and others to get up off the sidelines of their faith and really live it out – to go all in in your time with God, all in with your family, all in with your community, and all in battling your fears that may hold you back from becoming who God made you to be. Along that same theme, Matthew will be launching a 6-week All in Challenge on his social media starting 9/18, and each week Matthew will be challenging his fans to go all in in a different part of their lives. What does it look like when a heart that knows Jesus takes a step and holds nothing back? How can we go All In in the places that mean the most?
Social Corner:
Broken Things Music Video
Broken Things (story behind the song)
All In Lyric Video
All In (Story Behind The Song)
REVIEW:
Matthew West's music is something I can recognize without a lot of notes or voice. He has a style musically I've come to know and certainly appreciate, and ALL IN maintains for the most part the sound you would associate with him.
Lyrically, it is much the same. When I think of his music, I think of songs that will play on K-Love with a pop like feel with lyrics that uplift and challenge. ALL IN keeps that consistency.
One song that felt a little different is "Amen." The tempo and energy is a little out of the box, but a whole lot of fun. Other than that, "All In" is a positive challenge and "Mercy is a Song" was one of those a-ha moments. It really is true, and it was something I never thought of before. There are also personal songs and those that minister. My favorite is "Broken Things."
All in all, there isn't a whole lot outside of the box here, but that's okay. I like what I'm getting when I hear Matthew West, and his "All In" message is one we all need to hear and live out. Whether he is new to you or not, I believe All In will be a wonderful listen for you.
Guess what? Propeller Consulting, LLC is offering one copy of All In to one US winner. Leave a comment on what Matthew West song has impacted you the most and I will choose a winner via random pick September 24.
"Disclosure (in accordance with the FTC's 16 CFR, Part 255:  "Guides Concerning the Use of Endorsements and Testimonials in Advertising"):  Many thanks to Propeller Consulting, LLC for providing this prize for the giveaway.  Choice of winners and opinions are 100% my own and NOT influenced by monetary compensation.  I did receive a sample of the product in exchange for this review and post. Only one entrant per mailing address, per giveaway.  If you have won a prize from our sponsor Propeller /FlyBy Promotions in the last 30 days on the same blog, you are not eligible to win.  Or if you have won the same prize on another blog, you are not eligible to win it again.  Winner is subject to eligibility verification.