Giving up VS. Surrendering
Giving up VS. Surrendering. No one wants to give up in a situation. On the other hand, surrendering to God is what Christians should want to do in any situation, right? So what's the difference?
In 2012, I was diagnosed with bilateral brain tumors and subsequently a genetic disease called Neurofibromatosis Type 2. To say it came as a shock is a bit of an understatement. Nevertheless, I was determined to face it in a godly manner.
But I had no idea what was to come!
It's now 2016 and I'm still getting treated for them. At the time I was diagnosed, the doctors said it would take two years to complete the treatment. But that's not been the case with me, and I'm still not finished. I'm about to start chemotherapy for the third time.
I don't have the time or space to get into specifics but these past four years have been filled with more ups and downs and curves than a roller coaster ride. I'm completely deaf in one ear and have lost much of my hearing in the other. I also have balance problems that affect my mobility and my daily life.
However I am still committed to facing the situation in a godly manner, but it's not always been easy to do that. One of the questions that I faced was if I surrender to God's Will isn't that the same as giving up.
After lots of Bible study and prayer, I've come to the conclusion that it's not the same at all. Surrendering the situation to God is about accepting God's Will even when it's not what we want. Surrendering the situation to God is about staying in His peace and joy in spite of difficult circumstances. Surrendering the situation to God is about trusting and believing God still loves us even when the situation doesn't resolve itself the way we want.
Giving up means not having hope; in God we always have hope.
In my latest novel, GAME ON, Nikki Kent is a private investigator with her own surrender story. As a new Christian, she's trying to learn to do the right thing. When the man who broke her heart years ago shows up needing her help, she wants to refuse.
First because she's still hurt and angry and second because she can't take a chance on her own secret coming to light. Even as she tells him no, God tells her that it's the right thing to do. But it's the last thing she wants to do. Still in the end she puts her trust in God and surrenders the situation to Him.
What's Nikki's secret that she is so intent on keeping hidden? You'll have to read the book to find out! Game On is filled with enough twists and turns that it should keep any reader turning those pages late into the night. I really had fun writing it and hope readers will have fun reading it.
My publisher outdid herself with the book trailer for GAME ON so I hope you'll check it out at: https://youtu.be/t6MK2UGB1P0.
GIVEAWAY:

To celebrate the release of GAME ON, I'm giving away a virtual basket of goodies on my blog that includes Amazon gift cards. For all the details go to Tiaras & Tennis Shoes. Simply leave a comment on the blog post GAME ON at www.lillian-duncan.com and you'll be entered.
BLURB for GAME ON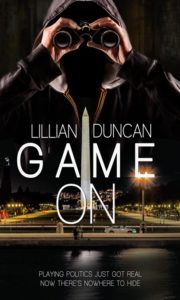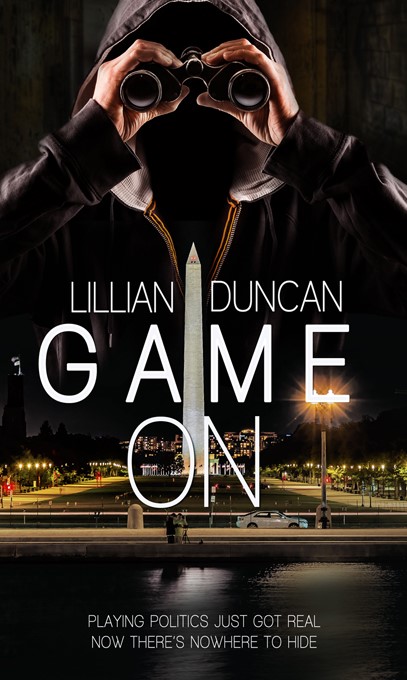 Politics is no game when a stalker nears and there's nowhere to hide. A run for the senate is just a step on the road to the White House for Congressman Lucas McMann. But his public profile has put him in the middle of a crazed gunman's twisted game of stalking. If he wants to win the election and reclaim his life, he'll need the help of the one person who'd rather leave their past behind them. Private Investigator Nikki Kent knows how to dig up secrets and discover those who exist in the shadows. She should. She's good at hiding secrets of her own. Can she risk her own discovery for someone so desperate for her help? For the first man who broke her heart? With new-found faith, she'll help Lucas search for the answers. But with the truth comes a danger they must face together.
BIO:
Lillian Duncan…Stories of faith mingled… with murder & mayhem.
Lillian is a multi-published author who lives in Ohio Amish country with her husband. After more than 30 years working as a speech pathologist for children, she believes in the power of words to transform lives, especially God's Word.
Lillian writes the types of books she loves to read—fast-paced suspense and mystery with a touch of romance that demonstrates God's love for all of us. To learn more about Lillian, you may visit her at www.lillianduncan.net or www.lillian-duncan.com. She also has a devotional blog at www.PowerUpWithGod.com.