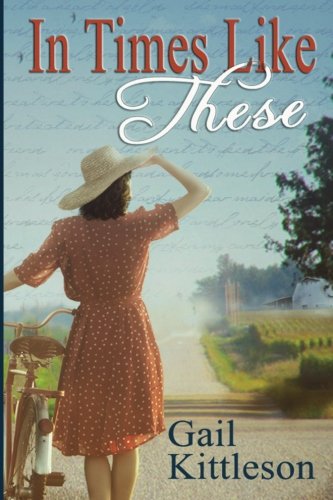 Pearl Harbor attacked! The United States is at war. But Addie fights her own battles on the Iowa home front. Her controlling husband Harold vents his rage on her when his father's stroke prevents him from joining the military. He degrades Addie, ridicules her productive victory garden, and even labels her childlessness as God's punishment. When he manipulates his way into a military unit bound for Normandy, Addie learns that her best friend Kate's pilot husband has died on a mission, leaving her stranded in London in desperate straits. Will Addie be able to help Kate, and find courage to trust God with her future? This extraordinary literary writing classically captures the mindset of the 1940's. Addie and her friend Kate reflect the voices women hear as they face confusing dilemmas even seventy-five years later—my first read kept me up into the wee hours. I will refer my readers to In Times Like These! Patricia Evans, Author of The Verbally Abusive Relationship, Controlling People and other books listed at www.VerbalAbuse.com
Gail Kittleson transports the readers back to WWII with Americans Addie and Harold. The war affects everyone in the country, and in Iowa, Harold wants to join the cause and fight the Nazis. However, he's not able to, and the rejection makes him bitter. He takes his anger out on Addie with verbal wounds.
Addie's best friend, Kate, is in London. The two write and share their hurts through letters. The letters give Addie strength in a time where abuse was not defined.
I really enjoyed In Times Like These. I really felt like I was in this part of history, WWII. It's not easy to write a historical, much less a character who does hurtful things even though we understand his pain. Also not easy is to craft a friendship and evolve characters through letters. Gail Kittleson makes all these things seem effortless, and for that, it's a page turner.
I highly recommend you set aside some time and go back to WWII with Gail Kittleson and In Times Like These. You won't regret it.
I received In Times Like These in exchange for an honest review.
To purchase In Times Like These, click here.