Whose Face Is That in the Mirror?
One day when my family was gathered around the dinner table, I complained to my husband about a bossy woman in one of my Christian women's groups. She always criticized others and insisted her way was best.
As soon as I finished my story, my youngest daughter piped up, "She sounds like you, Mom."
And she was right. Matthew 7:3 came to mind: "Why do you look at the speck of sawdust in your brother's eye and pay no attention to the plank in your own eye?" God used my daughter's words that day to show me that what bothers me the most in others are often my own faults.
I believe you often write what you need to learn, so in Change of Heart, Lydia is busy trying to prevent her younger sister from getting into trouble during Rumschpringe, a time when Amish teens sometimes adopt Englisch (non-Amish ways). But when Lydia confronts Emma about her rebellious behavior, she's surprised at her sister's response:

Emma glared at her. "Even during your Rumschpringe, you did nothing wrong. But when I started mine, you followed me around in Plain dress, showing how pious you were and how wrong I was."
Was that how it appeared to Emma? That had never been Lydia's intention. She tried to explain that she'd only wanted to help Emma, not make her feel guilty, but her protest only upset her sister more.
Emma clenched her fists in her lap, and bitterness dripped from her words. "Why would you need to help me?" Her voice rose. "Doesn't helping imply that you're better than someone else?"
A little later Emma says:
"You act humble, but inside you're filled with pride. You compare yourself to me to make yourself feel better."
Emma's words cause Lydia to evaluate her own behavior. She had convinced herself she had a duty to watch over Emma, but had it only been self-righteousness and vanity?
I find that as Christians we sometimes make judgments about another person's spirituality and may even request prayer for him or her, believing we're doing it for that person's benefit. But if we look deeply into the truth behind our judgments, we might see that criticizing someone else makes us feel more spiritual. Secretly we believe we're better Christians or closer to God. Whenever that happens, we need to look into the mirror for the planks in our own eyes.
Do you have someone in your life who irritates you or rubs you the wrong way? What bothers you the most about this person? Are you perhaps guilty of that same behavior? Sometimes surrendering judgmental attitudes becomes easier when we hold a mirror up to our own lives.
BIO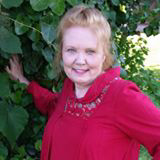 Rachel J. Good writes life-changing, heartfelt novels of faith, hope, and forgiveness. She is the author of Amish romances in the Sisters & Friends series. She grew up near Lancaster County, Pennsylvania, the setting for her novels. A former teacher and librarian, she completed her MA from Vermont College while raising five children. She is presently an MFA student in Writing and Illustration at Hollins University. In addition to having more than 2200 articles and 30 books in print or forthcoming under several pseudonyms, she also juggles freelance editing and illustration careers. Sign up for her newsletter &/or visit Rachel at www.racheljgood.com.
Facebook: https://www.facebook.com/racheljgoodnovels/
Twitter: https://twitter.com/RachelJGood1
Goodreads: https://www.goodreads.com/author/show/14661177.Rachel_J_Good
Pinterest: https://www.pinterest.com/racheljgood1/
BLURBS
Change of Heart
Lydia Esh's younger sister Emma is running wild during Rumschpringe, causing the family major heartaches. Although it means risking her reputation, her job as a schoolteacher, and her courtship with Jakob Zook, Lydia attends parties to watch over Emma and protect her sister's virtue. When Emma begins a relationship with Kyle, an Englischer, Lydia teams up with Kyle's older brother, Caleb, to keep the couple apart. As Lydia and Caleb spend time together keeping an eye on their siblings, Lydia falls for this forbidden love. Will she stay true to her faith even if it means giving up the man she loves?
Change of Heart is available in both print and e-book at Christianbooks and Amazon.
 Amish Quilts Coloring Book
Feeling stressed? Why not relax with an adult coloring book? Rachel J. Good's Amish Quilts Coloring Book takes you back to a time and place that's calm. Immerse yourself in a world of peace as you color the 25 different patterns inspired by quilts seen in Amish country. Many of these designs are based on traditional quilts, but some have been reimagined or repeated multiple times to create more intricate patterns to color. Each quilt is printed on only one side of the page; facing pages contain inspirational Amish proverbs. And if the designs inspire you to make quilts of your own, the pages can be used as templates for quilt-making.