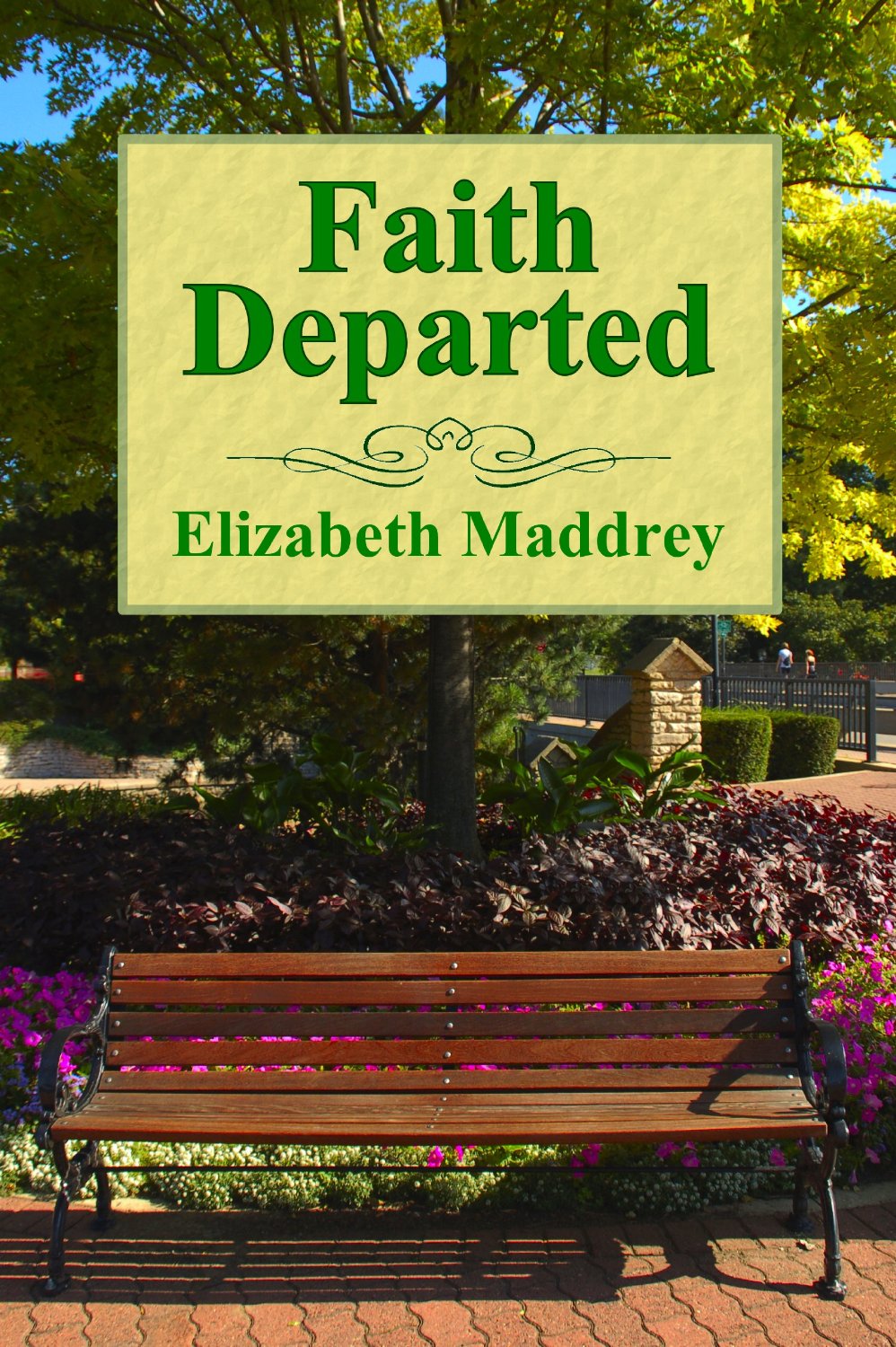 Book Description:
Starting a family was supposed to be easy. 

Twin sisters June and July have never encountered an obstacle they couldn't overcome. Married just after graduating college, the girls and their husbands remained a close-knit group. 

Now settled and successful, the next logical step is children. But as the couples struggle to conceive, each must reconcile the goodness of God with their present suffering. 
Faith Departed was one of the easiest books I've ever read. It was also the hardest.
Let me explain.
I found it an easy read because Elizabeth Maddrey is a natural storyteller. There was amazing conflict throughout the story, and it wasn't just the pregnancy storyline. The tension mounted for both June and July, and that made it a great page turner and a quick read.
I found it hard to read because it was so well done that I felt transported back to my own season with infertility. I experienced both of what June and July go through and although fiction, this is realistic. Trying to conceive and not having results right away affects all aspects of a woman's life, and Faith Departed is splendid because the realities are all explored here. I enjoyed the family dynamics, the husbands and their multi dimensional roles, the work stress that doesn't have time to care about what's going on at home.
On a side note, I also could relate because obviously, my name is Julie, but I was forever called July. Often people spelled it July. In Faith Departed, June and July are twins who were born June 30/July 1. So July is Julie, but spelled as the month. I thought that was a fun character set up.
Whether or not pregnancy and all the avenues are part of your story, I highly recommend Faith Departed. It's a quality read and chances are you know someone going through the very things shared in this book. I believe beyond being entertaining, Faith Departed also gives hope.
To purchase Faith Departed, click here.
I received an e-copy of Faith Departed from the author in exchange for an honest review. In full disclosure I am also one of the authors Elizabeth mentioned in the upcoming infertility devotional. If you or someone you love is experiencing infertility, stay tuned. Besides Elizabeth and myself there are also amazing stories from Heidi Glick, Kym McNabney, Paula Mowery and Donna Winters.

Will their faith be strong enough to triumph in the midst of trial?