This is a new and fun opportunity, reviewing something that is not a book.
Handlebar Publishing asked bloggers to review The High Calling Newsletter. Because I'm gearing up for NaNoWriMo, I went to the October 24th archive edition.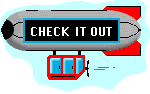 The High Calling, according to their website, is an online magazine and community that believes "God cares about our daily work."  More than 1500 bloggers participate in the High Calling Network where readers can be encouraged by the articles or headlines that God cares about our daily work.
The newsletter stays true to their mission.
It's a crisp, clean read in both aesthetics and content. I especially appreciated that although video content was available, you could click further below and read the transcript instead. Sometimes I'm in a room without headphones and I prefer to read. That was a bonus.
The articles were refreshing, down to earth, and transparent. There was something for everyone, especially the work environment. The newsletter I read talked about attitude in the workplace, a woman's memories of what she learned after working with the elderly, and an article on leadership style. There was also an article/video on vision and leadership. The articles aren't long, and they aren't fancy. Simple and straight to the point. That's a good thing.
At the bottom of the newsletter was a couple picks from what I believe are the editors choosing articles from bloggers participating in the High Calling Community. One article was about how being thankful can help the bottom line at work. The other was an encouragement to stop waiting for God to tell you what to do with your life, to act on the twinge and meet God right there instead of waiting for that audible voice you may spend your entire life waiting for and never hear.
I really enjoyed the newsletter, enough I checked them out on FB, Twitter, and subscribed. I will investigate more about the blogger community. I loved the visuals and simple, empowering articles. The newsletter and site have great Christian resources. My only question is why haven't I heard more about them?
The High Calling newsletter. Best kept secret for those seeking everyday conversations about daily life and God. Praying it is a secret no more.
See for yourself.