It started as a Facebook like. It's easy to click the "like" and never see the content again. I try not to do that, because I want to make sure it doesn't appear that I approve of anything that might not be an organization or conviction that goes against my core values and beliefs.
This time, I lingered longer. I left a comment. I saw ways to find the same organization on Twitter, Pinterest, and Google Plus. I went and found those, too.
After my comment, they asked if I'd seen the website.
No, I had not.
I needed to change that.
When I did, I realized my little voice and website can do something to help great organizations that grab my attention. I decided to grab their button and put it on my sidebar and give something akin to my seal of approval to it, hoping readers will like the organization and keep the awareness growing.
Because I really liked what I saw.
So I plan to find an organization or something each month that could use encouragement and a highlight.
I'm excited to share that for May, I choose Chick Lit Girls. They are all about good reads for women and feature book reviews, new releases, author spotlights, and reading lists. They emphasize not only their love of reading, but that their finds are always clean. I love that.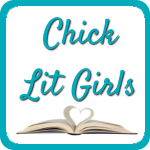 This is what really got me–they are more than book readers. The  Chick Lit Girls give back. This is from their website:
Chick Lit Girls practices charity and we do believe in giving back to the community. Therefore, we give 10% of all of our proceeds to the poor, the homeless, and to organizations that help society with things like shelter, food, education, and health. May God Bless All of our Faithful Readers & Writers! You are helping and giving by participating in our site! Thank you!
So please go check them out and like, follow, grab their button, subscribe–do all the positive things that help spread the word about a great group in a positive way.
Thanks, Chick Lit Girls for doing all the right things and creating inspiration.
Happy reading!
Chick Lit Girls badge code for your site:<div align="center"><a href="http://chicklitgirls.com/" title="Chick Lit Girls"><img src="http://studio.busybrandi.com/wp-content/uploads/2012/05/button.png" alt="Chick Lit Girls" style="border:none;" /></a></div>
Chick Lit Girls website
Chick Lit Girls Facebook
Chick Lit Girls Twitter
Chick Lit Girls Pinterest
Chick Lit Girls Google Plus