Why I Write…
Books aren't material objects to me–they're a passion. My love for the written word began before I could read. As a child, I'd surround myself with stacks of books and pretend I was either the librarian or the patron, looking for that special book guaranteed to whisk me away to another time and place. On a rainy summer day, I could be found in my bedroom with my Casio radio and a blank cassette tape, recording audio books for my own enjoyment.
As I grew older, I began to dream of seeing my own books in print. Time passed as I studied the craft of writing. I met the hero of my life's story, started a career, and had three energetic–and wonderful–boys. Though I set my dream aside, it never died. Shortly after my third son was born, God told me it was time to unearth that dream, blow off the dust, and use it for Him.
My husband and I are very nostalgic. We prefer antiques and odds-and-ends over anything modern, and we love the stories and lessons that can be learned from the past. That's why I write Modern-Vintage Romance–a contemporary setting with raw, modern characters and threads of nostalgia. Why not have the best of both worlds? I love to hear from readers. You can contact me via my contact page. God bless!
Visit Candice here.
How to Charm a Beekeeper's Heart is available for purchase at Amazon, Barnes & Noble, iBooks, IPG, Pelican Book Group, Books-A-Million, Walmart, and Target.
Read the first chapter here!
Watch the book trailer!
In the beginning of 2013, I felt led to start my own blog. I wrote about God, but nothing in particular. I also ended up going through a divorce that year, which completely changed my life. I was married for 19 years. I was a stay at home mom for a great deal of that time. The last 3 years had been dedicated to my three children, because we pulled them out of public school to home school.
As I sit and type this up, I am thankful for so many things. It is hard to pick just one.
I am thankful for my Heavenly Father who has gotten me through the rough spots. This  journey we call life is not an easy one. Being a Christian is not a "get out of trouble" free card. We are still going to have hard times. Jesus even said, in John 16: 33, "33 "I have told you these things, so that in me you may have peace. In this world you will have trouble. But take heart! I have overcome the world."
It's not an IF, it's a WHEN type thing. God is always here for us, no matter what.
I am also thankful for my children, friends and family. Without them, I don't know where I would be. They have made me laugh, hugged me as I cried and told me the truth when I did not want to hear it.
God has really moved in my life and heart over the past several months. He has started talking to me in every day ways. I have started writing those things for others to see that He is there, daily. He cares about our daily lives and He just wants to help us make it to tomorrow.
Take a moment and think about what you are thankful for. Maybe it's totally different from me. And, guess what? That's ok. 
Jill Barlow is a mom of three, an administrative assistant to two, and a writer. Divorced after a lengthy marriage, she started finding God in her every-day life. Jill says, "God really cares and is interested in talking to us through the little things. Showing people His love and character in a way they might not have ever experienced is my passion." You can find Jill at www.coffeewithsnoopy.blogspot.com and on Facebook .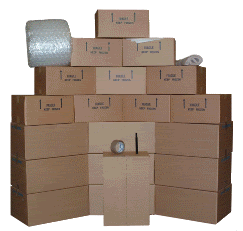 Did you know I'm one of the bloggers over at Christians Read? Vicki Hinze, Maureen Lang, Elizabeth Goddard, James L. Rubart, Hannah Alexander, Kathi Macias, Lynette Sowell, Sarah Goebel, Kristen Heitzmann and Yvonne Lehman are part of the Christians Read team. I blog opposite Maureen on Wednesdays.
This week I shared what I found to be true for me in writing while I was moving.
Can you relate?
Read on to find out.
I'm going back to unpack more boxes.