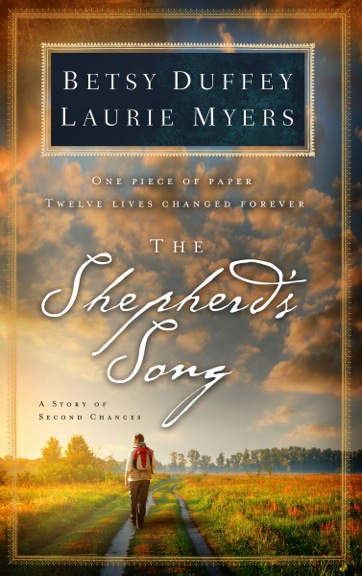 According to Merriam-Webster surrender means:  to agree to stop fighting, hiding, resisting, etc., because you know that you will not win or succeed. : to give the control or use of (something) to someone else.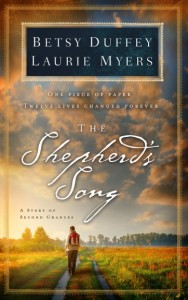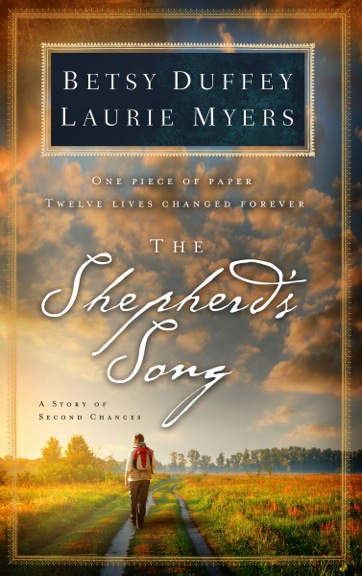 Somewhere, somehow one morning in Madison Georgia as we met to discuss our next writing project we faced a moment of surrender.  Not a waving the white flag kind of moment put a sinking into the acceptance of God's will.
Were we going to be all in for God?
In our faith journey we must reach that point of no return with God, "to stop fighting, hiding, resisting, etc."
After writing children's books for twenty years, writing hard, striving pushing, promoting, the success was good and sweet.  Just the letters from children alone were worth the effort.  When we started The Shepherd's Song we had never written a book for adults all our manuscripts had been less than 100 pages long.  All of our contacts in publishing were in the children's world.  Writing a book for adults seemed a little ill-advised and crazy.
We had written down the title, We had discussed the idea. We fought it at first.  But the idea sat before us on a piece of
paper on the table of the coffee shop. Beside the paper an open Bible turned to Psalm 23.
The Lord is my shepherd, I shall not want. Ps 23:1
The very words that prompted our idea challenged us as writers.  Could we believe God's promises in the psalm.
Sometimes our first reaction to a calling by God is fear and resistance: "We can't"  We have never"  "There's no way"  We said all those things but as we let go of our resistance and surrendered to the idea the fear was replaced by excitement.
Try to give your agenda to God. Keep saying, 'Your will be done, not mine.' Give every part of your heart and your time to God and let God tell you what to do, where to go, when and how to respond. God does not want you to destroy yourself. Exhaustion, burnout, and depression are not signs that you are doing God's will. God is gentle and loving. God desires to give you a deep sense of safety in God's love. Once you have allowed yourself to experience that love fully, you will be better able to discern who you are being sent to in God's name.
Henri J. M. Nouwen
By the next day we each had completed drafts of one of the first stories of the book. In that place of surrender we can let go of fear, we have already accepted any outcome so we can go boldly forward.
Catherine Marshall writes in Adventures in Prayer about this Godly surrender during the writing of her first book, A Man Called Peter.
About midway in the manuscript, I received devastating criticism from one whose judgment I trusted.  He told me bluntly, "You haven't even begun to get inside the man Peter Marshall," And he was right, that was the sting of it.  The realization of my inadequacy as a writer was not only an intellectual one.  It was also emotional; there were plenty of tears.  But out of the crisis came a major realization.  In my helplessness, there was no alternative but to put the project into God's hands.  I prayed that A Man Called Peter be His book, and that the results be all His too. And they were.
Her book was published and sold millions of copies all around the world.  Our best writing comes when we give up control of the results and begin to see the books as God's books.
In the surrender of any work there is a moment of fear, a moment of resistance, then a moment of relinquishing and finally the excitement and joy and peace.
The will of God for your life is simply that you submit yourself to Him each day and say, "Father, Your will for today is mine. Your pleasure for today is mine. Your work for today is mine. I trust You to be God. You lead me today and I will follow."
Kay Arthur
"Don't bother to give God instructions; just report for duty."
Corrie Ten Boom
We have that peace as we move forward in our work trusting God and surrendering to His will.
Can you relate to this issue of surrender.  Where do you struggle with it?
Betsy and Laurie,
Bio: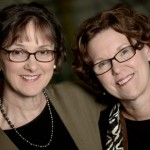 The Writing Sisters, Betsy Duffey and Laurie Myers were born into a writing family, and began critiquing manuscripts at an early age for their mother, Newbery winner Betsy Byars.  They went on to become authors of more than thirty-five children's novels. Their first book for adults  is The Shepherd's Song,  Howard Books, March 2014.
Links:
www.facebook.com/WritingSisters
http://www.amazon.com/The-Shepherds-Song-Second-Chances/dp/1476738203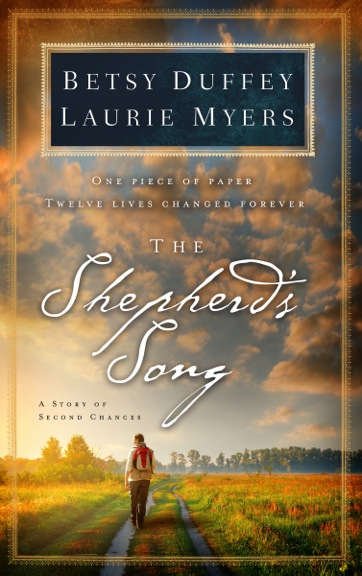 It's a pleasure to introduce you to The Writing Sisters, Betsy Duffey and Laurie Myers. Not only is their video the book trailer of the week on my right sidebar, but their first adult book, The Shepherd's Song: A Story of Second Chances, releases today.
Book Description:
Shortly before suffering a tragic car accident, Kate McConnell wrote the simple but powerful words of Psalm 23 on a piece of paper to give to her wayward and confused son.The Lord is my shepherd; I shall not want. . . . As she loses consciousness from her injuries, she wonders if she's done enough with her life. 

When a lonely dry-cleaning employee finds Kate's humble, handwritten copy of the psalm, it begins an incredible journey around the world, forever changing the lives of twelve very different people. From a soldier wounded in Iraq, to a young Kurdish girl fleeing with her family to Turkey, to a Kenyan runner about to begin the Rome Invitational Marathon, the power of the ancient words begins to take shape in various ways, drawing us into these stories inexplicably linked by the passing of the psalm from one recipient to the next. 
Betsy and Laurie are natural storytellers. They place readers right in the scene from the first sentence and give a journey, courtesy of the 23rd Psalm, written on a paper, to travel the world. Twelve people experience aspects of the Psalm from a wounded solider to a Kurdish girl to a family impacted by a car accident. Each story fit the verse without being forced. I loved how they brought the story back to the beginning by updating on Kate and her son that walked away from God.
This is a read that stays with you because each chapter is vivid and gripping. It's hard to believe this is their first adult book because the characters and writing were top-notch. I encourage you to watch the book trailer to learn about the authors. Their story is fascinating.
I think you'll find The Shepherd's Song fascinating, too. I look forward to more from the Writing Sisters.
Eventually, Kate's paper makes it back to its starting place, and she discovers the unexpected ways that God moves and changes lives through even our smallest actions.
To purchase The Shepherd's Song, click here.
I received a copy of The Shepherd's Song from the publisher in exchange for an honest review.