It's weird, this year.
Each October I start promoting the need for guest posts from people from every walk of life to say why they are thankful. Most years I receive so many submissions they spill into December.
They have been short, long, from women, men, authors and readers. From Ohio, from across the pond.
This year, they aren't coming in.
Are people too busy? Are they not seeing my invite? Or, are they no longer thankful?
Perhaps it's a mix. Or, maybe God's got a plan I need to roll with.
Maybe I'm supposed to share why I'm thankful.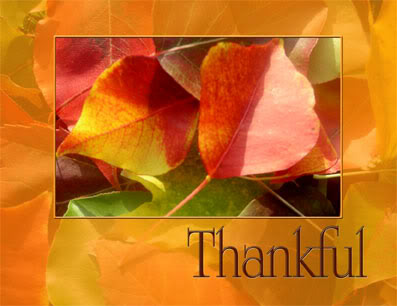 Unless I get more submissions, that's what I'll do. I'll take every day I have a vacancy and share why I am thankful.
Starting today.
I'm thankful this blog exists. It's the first evidence of my obedience to write as God leads. I wrote past the fear and in time, He healed me from worry and what people thought. Through the years I've received incredible feedback from people who read a post and thought I was in their window. Nope, just being obedient and writing as God directed.
These days this blog is only one of many things I do.  I'm in the middle of a three book series. I'm pondering writing a rough draft for NaNoWriMo. I market my work and enjoy cross promoting other authors. I'm still a wife and mom. I enjoy ministering to women and young ladies through my home church.
But this little blog is my baby.
And I'm thankful you read it!
Tags: author, blogging, Julie Arduini, marketing, mom, thankful, Thankful Series Kicks Off, wife
About Me:

Wife. Mom. Author. Reader. Blogger. Amateur nature photographer. Chocolate eater. Encouraging you to surrender the good, the bad, and---maybe one day---the chocolate.

Find me across social media @JulieArduini, and follow me on my Amazon Author Page.

Where Else You Can Find Me

Step Into the Light Blog Talk Radio Show


Contributor: Jasmine's Place

Contributor: Patient Worthy

iRun4
Rare Mom

Every Other Wednesday: Christians Read

Surrendering Time Series & Recent Releases

Join the Fun

My Instagram

iBloom Resources

Member

Archives