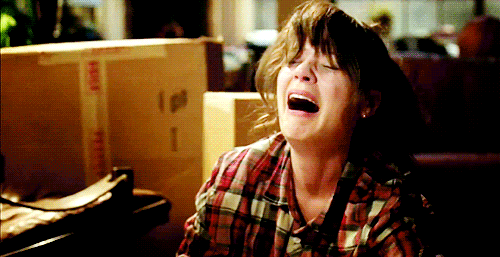 My confession this week stems from my Facebook status. Although the frustration has passed, I know the exhaustion isn't just my confession. We've all been there. This week it felt extra heavy.  The rejection and loneliness has been harder than usual to handle. So I vented. Can you relate?
For all I do post here, there is much I do not share because it is in process, not just about me, or too raw. Every once in awhile it's a small thing that breaks me to reveal the bigger issue. Yesterday I had to deal with a mom thing that has been ongoing and frustrating and it was the last straw. In the end it was an 8 tissue quiet time where I confessed I'm not strong enough to do this—any of it. I'm not equipped to handle the situations and people before me. The process to make me more Christ-like, the rejection and loneliness, is crushing. It is hard to serve, pray, decree and wait. It is unbearable when few understand and it feels like even fewer care.
Once I poured it all out I had a bed full of tissues, a headache, but a freedom that I didn't stuff it. I let God have it because He is equipped and strong enough. And that "I can't do this" cry brings me one step closer to breakthrough. I have to believe that. And today is a new day where I start the small and big stuff all over again.
My friends, don't give up.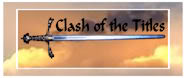 Guest post by Michelle Massaro, Asst Editor for Clash of the Titles
This week COTT is focusing on gut-wrenching passages, which are some of my favorites! So it got me wondering, why do we so enjoy reading those scenes that tear our hearts out and end with an empty box of tissues?
Most of us already know about stress hormones and how they build up in the body, causing all kinds of problems. According to one article I read, emotionally-induced tears contain protein-based hormones as well as leucine enkephalin, a natural painkiller. So "a good cry" flushes all those stress hormones out of our system.
Well, the science is all fine and dandy but I still wanted some experiental answers. Here's what some of you had to say:
Diana Prusik: Tears are cathartic. There's nothing like a good cry during a touching scene . . except for a good cry followed by laughter. (Think Sally Fields' stellar graveside scene in Steel Magnolias. Poor Ouiser!) Something about reading or watching a scene like that feels emotionally cleansing.
Brian Heffron agrees: Catharsis
Barbara Robinson: Because a book has to touch us emotionally or it's nothing to us. It must evoke reader emotions. If I don't feel anything when I read a book, the book is not any good, and I wouldn't finish it.
Christine Lindsay: I think we need to cry as much as we need to smile and laugh. Although when we cry, it's because we are always reaching out for hope. That this sad situation will not remain, but that the sun will shine again. It's about hope.
Jessica Patch: God designed us to connect with others. The bible says rejoice when others rejoice and weep when others weep. We're built to care. We want to. Real life or fiction, we're drawn to it and good writing makes us feel like it's real even when it's not.
Those are some great answers! What about you? Why do you love those gut-wrenching scenes? (Or if not, why don't you care for them?)
~ Connect with Michelle at her blog, Adventures In Writing.