October 2017 New Releases
More in-depth descriptions of these books can be found on the ACFW Fiction Finder website.
Contemporary Romance:
The Secret Life of Sarah Hollenbeck by Bethany Turner — Becoming a Christian is the best and worst thing that has ever happened to Sarah Hollenbeck. Best because, well, that's obvious. Worst because, up to this point, she's made her very comfortable living as a well-known, bestselling author of steamy romance novels that would leave the members of her new church blushing. Now Sarah is trying to reconcile her past with the future she's chosen. She's still under contract with her publisher and on the hook with her enormous fan base for the kind of book she's not sure she can write anymore. She's beginning to think that the church might frown on her tithing on royalties from a "scandalous" book. And the fact that she's falling in love with her pastor doesn't make things any easier. (Contemporary Romance from Revell – A Division of Baker Publishing Group)
A Waltz for Amber by Kimberly Rose Johnson — Amber, a struggling dance teacher, is desperate to make a success of her studio. The quickly approaching Christmas recital should help except for one problem—the high school music teacher scheduled the holiday program on the same night, causing a conflict for her students. Will she be able to sustain her business or will she lose everything in the pursuit of her dream? Chris is thrilled to be back in his hometown. However, his past won't stay in the past, and the pretty dance instructor is a constant reminder of his failings. He wants to make up for his youthful mistake directed at her, but how? (Contemporary Romance, Independently Published)
Secret Christmas Twins by Lee Tobin McClain — Christmas came early for Erica Lindholm! Suddenly a mom to adorable twin baby boys and part owner of a snowy small-town Pennsylvania farm, Erica is living her dream. Until the boys' estranged uncle, Jason Stephanidis, comes home to celebrate the holidays. The handsome, brooding detective turns out to be a natural with the babies…and with Erica's wounded heart. But if Jason knew the truth about their identities, her picture-perfect life could melt away. Will Erica's secret cost her everything? (Contemporary Romance from Love Inspired [Harlequin])
Fall Into Romance by Melanie D. Snitker Surround yourself in the romance of the autumn season with 10 heartwarming, sweet novellas from USA Today, national bestselling, and award-winning authors. Each story takes you inside the heart of a small town—its people—and features adorable animal friends in need of a forever home.
Take a trip to Romance, Oregon, where falling in love has never been easier and happily-ever-after is guaranteed! (Contemporary Romance, Independently Published)
A Texas Holiday Reunion by Shannon Taylor Vannatter — With her foreman out of commission, Resa McCall needs horse trainer Colson Kincaid to run her family ranch through the holidays. But having the handsome single dad back in Bandera, Texas, is unsettling. Colson broke Resa's heart years ago, and she can't risk getting close again. Still, working with him and bonding with his sweet little girl is making the ranch feel merry and bright. Being at Resa's side stirs up emotions Colson thought were long gone. But he has a powerful secret that could keep them apart forever. Can Colson give Resa the one Christmas present that might finally bring them back together—the truth? (Contemporary Romance from Love Inspired [Harlequin])
The Gift of Christmas Past by Cindy Woodsmall and Erin Woodsmall — Arson wasn't the only fire that ignited between them. Promises shattered. Lies spoken. She was arrested. He returned to the safety of his wealthy parents.
Almost ten years later, Hadley and Monroe are both specialists in the field of speech therapy. They meet again . . . thrown together to help a four-year-old-girl rendered mute after being rescued from a fire. Years of secrets and anger beg to be set free as Hadley and Monroe try to push aside past hurts and find common ground in order to help the traumatized child and her family. Can the love of Christmas past drift into the present, bringing healing and hope for all? (Contemporary Romance from Woodsmall Press)
General Contemporary (includes Women's Fiction):
Piper's Passion
by
Lee Carver
— Piper Jordan, an American reared in Brazil, had her pilot's license before she could drive and her aviation maintenance certificate before her business degree. Pulled between two countries, two career paths, and separated parents, she strives to determine what is significant and what to do with her life.
Kyle Chamberlain, pilot with Outreach for Christ, wears a wedding ring that says he's not ready to date again after Rosanna's death. Wielding a wrench with the cutest pilot/mechanic he's ever seen turns his head. But would a dynamic woman with her talents and eventual inheritance accept his missionary life in the Amazon? (Contemporary Women's Fiction, Independently Published)


Grace in Strange Disguise by Christine Dillon — Physiotherapist Esther Macdonald is living the Australian dream, and it doesn't surprise her. After all, her father has always said, "Follow Jesus and be blessed." But at twenty-eight, her world shatters. Everyone assures her God will come through for her, but what happens when he doesn't? Has she offended God? Is her faith too small? So many conflicting explanations. Will finding the truth cost her the people closest to her heart? (General Contemporary, Independently Published)
Historical:
Lady Jayne Disappears by Joanna Davidson Politano — When Aurelie Harcourt's father dies in debtor's prison, he leaves her just two things: his wealthy family, whom she has never met, and his famous pen name, Nathaniel Droll. Her new family greets her with apathy and even resentment. Only the quiet houseguest, Silas Rotherham, welcomes her company. When Aurelie decides to complete her father's unfinished serial novel, writing the family into the story as unflattering characters, she must keep her identity as Nathaniel Droll hidden while searching for the truth about her mother's disappearance–and perhaps even her father's death. (Historical from Revell – A Division of Baker Publishing Group)
The Other Side of Freedom by Cynthia T Toney — In 1925, a thirteen-year-old boy witnesses a crime—the murder of a family friend—and must choose whether to remain silent as his father asks or defy mobsters and corrupt police to save his family. (Historical from Write Integrity Press)
Historical Romance:
Christmas at Carnton
by
Tamera Alexander
— In the midst of war and the fading dream of the Confederacy, a wounded soldier and a destitute widow discover the true meaning of Christmas, the cost of love . . . and of loving again. (Historical Romance from HarperCollins Christian Publishing)
The Captive Brides Collection by Jennifer AlLee, Angela Breidenbach, Susan Page Davis, Darlene Franklin, Patty Smith Hall, Cynthia Hickey, Carrie Fancett Pagels, Lucy Thompson, and Gina Welborn — Journey along as nine historical women are about to make their escape from some of life's greatest challenges. Can their captive hearts be freed to dream, to dare, to love? (Historical Romance from Barbour Publishing)

A Mountain Christmas Romance by Misty M. Beller — Stripped of the family so important to his Viking heritage, Matthias Bjork is now on the hunt for his sister. Despite combing the entire Wyoming Territory, he hasn't found any substantial leads regarding his sister's whereabouts, but he has discovered a most unusual woman.
Opal Boyd has finally found the haven she's longed for all her life, in a most unlikely place—working for a German couple in this remote Wyoming mountain town. She learned long ago that most men couldn't be trusted, but when a mountain man stops in the boarding house where she works, he seems to have the respect and affection of the two people she's learned to trust implicitly.
But when Matthias' search for his sister takes an unexpected twist, Opal is forced to make a choice that will alter the course of her life—no matter which answer she chooses. When Matthias' decisions land Opal in danger, what must he sacrifice to rescue her? (Historical Romance, ACFW Qualified Independently Published)
Fool's Notion by Lisa J. Flickinger — Feisty Alda Lealand braves fifteen hundred miles with a pack string of mules—and the help of an unexpected cowboy–to save the family farm. (Historical Romance from Forget Me Not Romances [Winged Publications])
Playing by Heart by Carmela A. Martino — Emilia Salvini dreams of marrying a man who loves music as she does. But in 18th-century Milan, being the "second sister" means she'll likely be sent to a convent instead. Ironically, Emilia's pious older sister, Maria, would gladly become a nun. But Father won't allow it—her brilliant language skills are too important to his quest for noble status. Emilia's only hope is to prove her musical talents are as indispensable as her sister's skills. First, though, Emilia must win over her music tutor, who disdains her simply for being a girl. Before she can carry out her plan, though, Emilia's mother dies in childbirth. In her sorrow, Emilia composes a heartrending sonata that causes the maestro to finally recognize her talent. He begins teaching her music theory alongside handsome violinist Antonio Bellini, the great-nephew of a wealthy marquis. The two begin as rivals, but Emilia gradually falls in love with him. (Historical Romance from Vinspire Publishing)
Historical Western:
Too Far Down by Mary Connealy — A citified mine operator and a tough western cowgirl are the most unlikely couple of all as they team up to fight the outlaws that want the Cimarron Ranch. (Historical Western from Bethany House [Baker])
Romantic Suspense:
Dangerous Ground by Gayla K. Hiss — Deputy Marshal Kate Phillips comes to the Great Smoky Mountains in search of answers concerning her uncle's suspicious death, and finds herself in the middle of an ancient family feud and a land dispute with handsome first responder, David Jennings. (Romantic Suspense from Mountain Brook Ink)
Christmas Captive by Liz Johnson — On his cousin's Christmas cruise wedding, navy SEAL Jordan Somerton anticipated having the typical best man duties—not facing down criminals boarding the ship. But when the luxury liner is infiltrated by men determined to kidnap the flower girl, he's plunged into an unexpected mission. Maid of honor and DEA agent Amy Delgado hasn't forgiven Jordan for a misunderstanding in their pasts. But with her young niece targeted, she must draw on Jordan's skills as a protector. Signs point to an inside job. With a traitor in their midst, can they ensure that every passenger returns home safely for the holidays…even as they find love amid deepening danger? (Romantic Suspense from Love Inspired [Harlequin])
Speculative:
Transfusion by Victoria Buck — The world's first transhuman must save the world, or save the woman he loves. (Speculative from Harbourlight Books [Pelican])
Suspense:
Kill Zone by Rick Acker, Christy Barritt, Patricia Bradley, Braxton DeGarmo, Luana Ehrlich, Heather Day Gilbert, Heather I. James, Robert Liparulo, Jordyn Redwood, and Jan Thompson — Espionage, hacking, police procedural, international crime and intrigue, covert action, spy, secret police, revenge, snipers…and so much more! Ten brand-new, never-before published novellas of suspense, intrigue, and thrills from ten bestselling Christian thriller authors, all packed into this one anthology. (Suspense from Georgia Press LLC)
Tags: A Mountain Christmas Romance, A Texas Holiday Reunion, A Waltz for Amber, ACFW, authors, Bethany Turner, books, Carmela A. Martino, Christine Dillon, Christmas at Carnton, Christmas Captive, Cindy Woodsmall, Cynthia T Toney, Dangerous Ground, Fall into Romance, Fiction Finder, Fiction Finder: October 2017 New Releases, Fool's Notion, Gayla K. Hiss, Grace in Strange Disguise, Joanna Davidson Politano, Julie Arduini, Kill Zone, Kimberly Rose Johnson, Lady Jayne Disappears, Lee Carver, Lee Tobin McClain, Lisa J. Flickinger, Liz Johnson, Mary Connealy, Melanie D. Snitker, Misty M. Beller, Piper's Passion, Playing by Heart, Secret Christmas Twins, Shannon Taylor Vannatter, Tamera Alexander, The Captive Brides Collection, The Gift of Christmas Past, The Other Side of Freedom, The Secret Life of Sarah Hollenbeck, Too Far Down, Transfusion, Victoria Buck
July 2017 New Releases
More in-depth descriptions of these books can be found on the ACFW Fiction Finder website.
Contemporary Romance:
On Love's Gentle Shore by Liz Johnson — When Natalie O'Ryan's fiancé books their wedding in her hometown, Natalie didn't know the only reception venue available would be an old barn belonging to Justin Kane–the best friend she left behind all those years ago after promising to stay. As they work together to get the dilapidated building ready for the party, Natalie and Justin discover the groundwork for forgiveness–and that there may be more than an old friendship between them. (Contemporary Romance from Revell – A Division of Baker Publishing Group)
Their Ranch Reunion by Mindy Obenhaus — Single mom Carly Wagner is surprised to learn she'll have to share ownership of the home she's inherited with her first love—and first heartbreak—Andrew Stephens. The man who fled their tiny Western town is back and standing in the way of her dreams to expand her B and B. Now a successful businessman, Andrew has eight weeks to buy Carly out. But Carly's too stubborn to persuade—and too beautiful to ignore. When fire ravages her inn and she and her daughter move in to their shared property, Andrew's in over his head. Time is running out and Andrew must decide: leave and chase another deal…or stay and chase Carly's heart. (Contemporary Romance from Love Inspired [Harlequin])
Time and Tide by Kristen Terrette — Recovering from addiction and a near death experience, Chad moves to Moanna Island, a small island close to Savannah off the Atlantic coast, to begin a job with his family's real estate empire, a job he was supposed to have taken years ago. Free-spirited Ryan Mason is a Moanna local girl from a blue-collar family. She's dropped her own dreams to help her father care for her schizophrenic brother. When Chad and Ryan meet at the rehabilitation center where her brother lives, feelings develop between them. Can their crazy worlds ever fit together once he learns her secret and she finds out he is the sole heir to the Cusher Empire? (Contemporary from Hartwood Publishing Group)

Just Look Up by Courtney Walsh — When a workaholic interior designer returns to her hometown to check on her brother's welfare, she reconnects with a soldier, secretly in love with her, over a renovation project that will help the struggling town. (Contemporary Romance from Tyndale House)
Cozy Mystery:
A Tempting Taste of Mystery by Elizabeth Ludwig — Judging a pie contest leads Cheryl Cooper and friends into mayhem and mystery after someone begins methodically sabotaging the entries. (Cozy Mystery from Guideposts Publications)
Over Maya Dead Body by Sandra Orchard — FBI Special Agent Serena Jones arrives on Martha's Vineyard with her family, ready for a little bit of R&R and a whole lot of reminiscing as they celebrate the engagement of an old family friend. But crime doesn't take a vacation, and she's soon entangled in an investigation of a suspicious death tied to an antiquities smuggling ring.When her investigation propels her into danger, Serena must stay the course and solve this case before anyone else dies. But just how is she supposed to do that when the two men in her life arrive on the scene, bringing with them plenty of romantic complications–and even a secret or two? (Cozy Mystery from Revell [Baker])
Historical Romance:
The American Conquest (Window to the Heart Sage, Book 3) by Jenna Brandt — Margaret must leave behind her title and wealth in Europe in order to escape and start a new life in the Colorado Territory. (Historical Romance, Independently Published)

Of Rags and Riches Romance Collection by Susanne Dietze, Michelle Griep, Anne Love, Gabrielle Meyer, Natalie Monk, Jennifer Uhlarik, Erica Vetsch, Jaime Jo Wright, and Kathleen Y'Barbo — Journey along in nine historical romances with those whose lives are transformed by the opulence, growth, and great changes taking place in America's Gilded Age. Nine couples meet during these exhilarating times and work to build a future together through fighting for social reform, celebrating new opportunities for leisure activities, taking advantage of economic growth and new inventions, and more. Watch as these romances develop and legacies of faith and love are formed. (Historical Romance from Barbour Publishing)
A Rebel in My House by Sandra Merville Hart — Promises can be impossible to keep–especially when a Confederate soldier trapped behind enemy lines looks to a Gettysburg seamstress for help. (Historical Romance from Lighthouse Publishing of the Carolinas)
A Match for Melissa by Susan Karsten — Wanting a godly husband, Melissa's only choice is to follow her father's wishes, even when doing so may not achieve the desires of her heart. (Historical Romance from Prism Book Group [Pelican]).
My Heart Belongs on Mackinac Island by Carrie Fancett Pagels — Moor your heart on Mackinac Island along with resident sweetheart Maude Welling, an heiress trying to prove her worth by working incognito as a maid at the Grand Hotel. Meet Ben Steffans, a journalist posing as a wealthy industrialist who has come to the island to uncover a story about impoverished men pursuing heiresses at the famed hotel. Will a growing love between Maude and Ben be scuttled when truths are revealed in this Gilded Age romance? (Historical Romance from Barbour Publishing)
Salvation by the Sea by Kristen Reed — Life has been anything but easy for Muirigan thanks to a series of life-altering calamities, but she's found peace with her new, understated life by the sea. However, the maid's past comes back to haunt her when she saves the shipwrecked Prince Halvard one morning. Failing to recognize one of his dearest childhood friends, the prince invites Muirigan to live at court as a reward for her valiant heroism. As the two reconnect, something deeper than friendship blossoms, but will their newfound affection survive when Muirigan's lies are revealed and Halvard learns the truth about what has befallen since their tragic separation? (Historical Romance, Independently Published)
Romantic Suspense:
Beneath Copper Falls by Colleen Coble — As a 911 dispatcher, Dana Newell takes pride in being calm in tough circumstances. In addition to her emotionally-charged career, she's faced enough emergencies in her own life. She recently escaped her abusive fiancé to move to tranquil Rock Harbor where she hopes life will be more peaceful. But the idyllic town hides more danger and secrets than it first appeared. Dana is continually drawn to her new friend Boone, who has scars inside and out. Then she answers a call at her job only to hear a friend's desperate screams on the other end. Soon the pain in her past collides with the mysteries of her new home—and threatens to keep her from the future she's always wanted. (Romantic Suspense from HarperCollins Christian Publishing [Thomas Nelson and Zondervan])
Speculative:
The Genesis Tree by Heather L.L. FitzGerald — Deception is rampant, the enemy is subtle, and love dares to tug at Sadie's heart amid the turmoil that forces her and her family back to the Tethered World below. (Speculative/Contemporary Fantasy from Mountain Brook Ink)
Tags: authors, Carrie Fancett Pagels, Colleen Coble, Courtney Walsh, Fiction Finder, Fiction Finder: July New Releases, Heather L.L. FitzGerald, Jenna Brandt, Julie Arduini, Kristen Reed, Kristen Terrette, Liz Johnson, Mindy Obenhaus, Sandra Melville Hart, Susan Karsten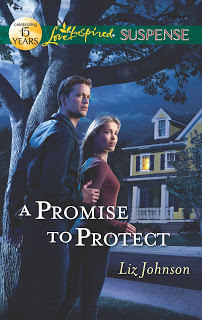 The Champion of the December New Releases Clash is:
A Promise to Protect, by Liz Johnson
Her novel takes the honors but it went up against some formidable competitors:
The Song of the Tree,
Lotis Key
Mind of Her Own,
Counterfeit Cowboy,
Lacy Williams
The Knitting Fairy,
Jaime Marsman
Thanks to all for showing up and playing with COTT this week. The voting was amazingly close for a few days, and we had well over 200 voters. Congratulations to our readers and supporters!
A few of the comments from the survey say:
I absolutely love inspirational fiction. Thank
you all for your books… I seem to always find one that speaks to my needs.
Keep on creating and inspiring.
ALL of the titles sound fabulous! It was a
tough decision. Thank you for writing such awesome books!
Anything about our Seals is a definite buy!

Sometimes it seems unfair to have to choose.
All the books look interesting. But I picked the one that I would pick up
first.

What a wonderful list of books! Great job,
everyone!

The books all look very interesting and well
worth checking out. It was very difficult making a choice and all 5 authors
should be encouraged for doing a great job.

Liz Johnson is one of my favorite authors. I
love how she develops her characters in such a way that I not only want to know
what happens in the story but I am emotionally invested in the characters.
Navy SEAL Matt Waterstone knows about keeping people safe. When his best friend's sister is attacked, Matt promises no harm will come to Ashley Sawyer–not on his watch. But Matt's not the only protective one. Ashley will do anything to safeguard the residents of the battered women's shelter she runs. She's sure she can handle the threats she gets in return. What she can't handle is the way Matt scales the walls around her heart. Yet when she falls prey to a crime web more sinister than she'd realized, trusting Matt could be the only way to survive.
About the Author:
Liz Johnson graduated from Northern Arizona University in Flagstaff with a
degree in public relations and works as an editorial and marketing manager at a
Christian publisher. She is a two-time ACFW Carol Award finalist, and A Promise
to Protect is her fourth novel with Love Inspired Suspense. Liz makes her home
in Nashville, TN, where she enjoys theater, exploring the local music scene, and
making frequent trips to Arizona to dote on her two nephews and three nieces.
She loves stories of true love with happy endings.
Keep up with Liz's adventures
in writing at
www.lizjohnsonbooks.com
, Twitter
@LizJohnsonBooks, or http://www.Facebook.com/LizJohnsonBooks.
Upcoming book news:
Ashley's brother, Tristan, gets his own
story in
SEAL Under Siege,
which will release in September of this year.
Tags: A Promise to Protect, Christian fiction, Clash of the Titles, COTT, Julie Arduini, Liz Johnson, military, Navy Seals, new fiction, romance
About Me:

Wife. Mom. Author. Reader. Blogger. Amateur nature photographer. Chocolate eater. Encouraging you to surrender the good, the bad, and---maybe one day---the chocolate.

Find me across social media @JulieArduini, and follow me on my Amazon Author Page.

Where Else You Can Find Me

Step Into the Light Blog Talk Radio Show


Contributor: Jasmine's Place

Contributor: Patient Worthy

iRun4
Rare Mom

Every Other Wednesday: Christians Read

Surrendering Time Series & Recent Releases

Join the Fun

My Instagram

Member

Archives