The Exodus is an award-winning documentary by filmmaker Timothy Mahoney that chronicles an in-depth archaeological investigation in Egypt as his team attempts to corroborate the biblical text. The film explores one fundamental question: Is there any evidence that the Exodus story actually happened? Twelve years in the making, this provocative documentary reveals new or rarely seen evidence regarding the Israelites descent into slavery, their Exodus from Egypt and their ultimate conquest of the Promised Land. Although many scholars and archaeologists deny the validity of the Exodus story for lack of proof, Patterns of Evidence: The Exodus builds a case that sheds new light on the story.
PATTERNS OF EVIDENCE: Exodus is a well-crafted documentary with beautiful cinematography and quality interviews. Filmmaker Timothy Mahoney takes the viewer step-by-step through his journey to learn whether the Exodus really took place.
I was surprised by the high quality of the production from video to music to interview subjects. A lot of topics were covered from plagues to papyrus, Joseph, and the Jericho walls.
I was a little confused by some of the dates, and I felt that the filmmaker considered the timing the key point of the Exodus. With that, a little more to explain/prove dates would have been helpful.
I am a simpleton of faith and believe in the Exodus because I believe the Bible is God inspired and a true account. The Israelites shared their history through story, and they story has held true for thousands of years. That said, Bible reader, history fan, or just curious, I believe this is important to watch.
I received a copy of the DVD in exchange for an honest review. All opinions expressed are my own.
I thought as I transition back into my own blog writing, I'd share some books I've received in the last few weeks. One I'm excited to share is by husband and wife team Diane and David Munson. They are more than authors, they are Ex-Feds. As in Diane is a former Federal prosecutor and David is a former NCIS and DEA agent. Their experiences make for great writing fodder, and now they have books out that they promote as high-velocity suspense. I agree. If you are a fan of legal and suspense thrillers, the Munson books are for you.
What makes their writing even more appealing is not only do they have the resume to back their writing, they also are Christian faith based. Their books are just as engaging without the language that usually come with the suspense territory. This is true of their latest, The Joshua Covenant.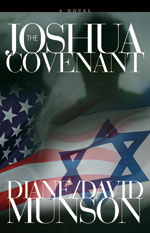 CIA agent Bo Rider moves his family to Israel after years of clandestine spying around the world. As he serves America's Embassy using his real name, a menacing plot jeopardizes Bo and his family. God's ancient covenants collide with Middle East turmoil after Julia Rider and their two kids face danger exploring Israel's treasures and Bo meets a famous Bible scholar. Bo must battle sinister forces that challenge his loyalty and true identity. Will he survive the greatest threat ever to his career, his family, and his life? Glimpse tomorrow's startling headlines as Bo risks it all to stop an enemy spy while there is still time.
What I liked about The Joshua Covenant was the NCIS/Bourne Identity type feel. The book starts with an exploding jet and doesn't let go of the action. Because the main character, Bo Rider, is based in Israel and has years of undercover spy experience under his belt, you can't trust any of the characters. I felt suspect of everyone in the office and around him. The danger for him and his family was always there.  Given current events in the Middle East and the fulfilling of God's last days involving Israel, The Joshua Covenant makes for a fast-paced read where I felt like a silent partner along for the ride.
I confess, time and time again I've bought a book for a loved one for Christmas and ended up reading it before I wrapped it. 🙂 Chances are if you like this type of book and you buy The Joshua Covenant for Christmas, you might do the same.
I received this book from the authors/Micah House Media in exchange for promoting the book.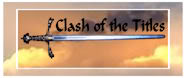 This week, COTT's Book Club is taking a further look at The Stones by Eleanor (Ellie) Gustafson!
Much of it is narrative, but when Ellie pens dialog, she does it with expertise. The things her characters say either crack me up or sober me with their depth of wisdom. Ellie is indeed a master at crafting compelling dialog.
The event that stood out to me the most during the second quarter of the book was David's move from Hebron to Jebus (which he renamed Jerusalem). I'm not sure if I just glanced over it every time I've read it in Scripture or if there just isn't much there, but it was practically new information for me.
Ellie wrote a nail-biting account of the take-over of the city from the Jebusites. I never thought about who occupied Jerusalem before David or for how long. For those who haven't read the book, the Jebusites had control of the city for hundreds of years before David decided he wanted it for his capitol. But that's all I'm saying! You'll have to buy the book if you want to find out exactly how David entered the highly-defended and, up to this point, unconquerable fortress.
Before the battle David addressed the troops. This is what he said:
"Look up, all of you, to the hill above Jebus. Mt. Moriah, Abraham brought his son Isaac from Beersheba to this place to sacrifice him in obedience to God's command. He stood right where you're standing now. He looked up in dread, yet set food to the mountain, confident that God—somehow, in some way—would provide. And he did. As Abraham raised his knife, the angel of the Lord stayed his hand. So shaken he could hardly stand, Abraham looked around, and there in the thicket, caught by its horns, was the sacrifice God provided in place of Isaac.
"Abraham called the mountain, 'The Lord will provide,'" David continued, "and we'll hold to that word today. We'll climb Mt. Moriah, and there Yaweh will provide. Here, in the name of the Lord, we claim that miserable shelf called Zion. It shall be cleansed of Jebusites and be forever known as Jerusalem, Mt. Zion, the Holy City of God."
That passage deeply impacted me. Having grown up on the Thoene's work, I've always been fascinated with Jerusalem, but Ellie took me back to the beginning and drew a thread through the centuries, through David and to Christ.
Although you didn't mention it, the reader easily draws the thread the rest of the way through to present-day and the ongoing struggle for God's Holy City.
Our God is an awesome God! History is already written and he sees the big picture with perfect clarity. We can only hope to catch a glimpse.
Head over to COTT's Bookclub Blog, or join us on Facebook, to hear what the author has to say!
Have any of you visited Israel? If so, share your favorite part of the experience. If not, tell us the first place you'd want to see if you were told you'd be flying there tomorrow.
I hope you'll join us over at our Book Club headquarters for more conversations on this wonderful book And if you'd like to read along with us next month, make sure you pick up your copy of COTT champ, Delia Latham's, Destiny's Dream. We'll be discussing this fun romance in August!
~April Gardner is the Senior Editor of COTT and author of Wounded Spirits.