Book Description: Outspoken and fearless, Deborah has faith in God but struggles to see the potential her own life holds. As an Israelite woman, she'll marry, have a family, and seek to teach her children about Adonai–and those tasks seem to be more than enough to occupy her time. But God has another plan for her. Israel has been under the near constant terror of Canaan's armies for twenty years, and now God has called Deborah to deliver her people from this oppression. Will her family understand? Will her people even believe God's calling on her life? And can the menace of Canaan be stopped?

With her trademark impeccable research and her imaginative storytelling, Jill Eileen Smith brings to life the story of Israel's most powerful woman in a novel that is both intriguing and inspiring.
THE PROPHETESS is Biblical fiction inspired by Judges 4 and 5. Not much is known about Deborah, but you wouldn't know that by reading THE PROPHETESS. Deborah's era comes to life with comprehensive research Jill Eileen Smith is known for. The book is vivid and emotional, I always thought one-dimensional with Deborah. I just assumed she was always a leader and it came naturally. THE PROPHETESS displays her as a slow growth in confidence and leadership, one where she had to balance needs from her family. Where women today are raising awareness about fair treatment for our gender, Deborah's story made me admire her all the more. She's a pioneer in a man's world, and she used her giftings with boldness and confidence with glory to God in a way that we still talk about her.
If you love history, especially Biblical fiction, THE PROPHETESS is for you.
To purchase THE PROPHETESS, click here. 
I received a copy of THE PROPHETESS in exchange for an honest review.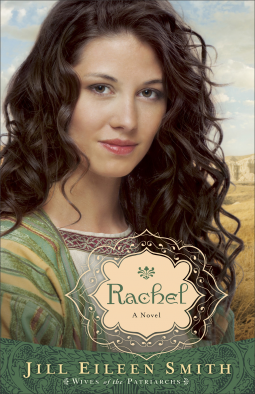 Can true love overcome a legacy of betrayal?

Rachel wants nothing more than for her older half sister Leah to wed and move out of their household. Leah wishes her father would find a good man who would love her alone. Unbeknownst to either of them, Jacob is making his way to their home, trying to escape a past laced with deceit and find the future God has promised him.

But the past comes back to haunt Jacob when he finds himself on the receiving end of treachery. The man who wanted only one woman ends up with sisters who have never gotten along and now must spend the rest of their lives sharing a husband. In the power struggles that follow, only one woman will triumph . . . or will she?

Combining meticulous research with her own imaginings, bestselling author Jill Eileen Smith not only tells one of the most famous love stories of all time but will manage to surprise even those who think they know the story inside and out.

Jill Eileen Smith once again delivers a heartbreaking and comprehensive look at another woman's story from the Bible. This time it's Rachel. This book transported me back to the days of Rachel, Jacob, and Leah. I could hear the sheep. Smell dinner. See the emotions between the two sisters who are pitted against each other when their father decides to marry Leah to Jacob, even though it is Rachel he loves. When Rachel is allowed to marry, it brings about a competition for his affections.

This is fiction, but it's obvious so much research went into this story. These characters come alive and their story becomes multi dimensional as we're allowed a peak as readers as to what this must have been like for the three. Jacob just wishing there could be peace. Leah delivering her first child and wishing it would be the key to making Jacob love her. Rachel enjoying the passion her and her husband share, but longing for it to be just them every night. It's heartbreaking, and mesmerizing all at the same time.

If you love Biblical/history, you'll enjoy this. If you love romance, you'll want to read this. And if you crave a story that picks you up and takes you back in time to witness love, jealousy, conflict, and family, Rachel is a must read.

To purchase Rachel, click here.

I received Rachel from the publisher in exchange for an honest review.

***

Have you signed up for the Julie Arduini newsletter? On February 14th subscribers receive the first installment of my contemporary romance, Match Made in Heaven.

Beth Prescott realizes there's more to her new job with the Hammondsport senior citizens when her clients keep trying to match her with their grandsons. She wants to excel at her job and push past the memories of a bad romance.

Dean Kellerman returns to the area to help his grandfather and forget his mistakes.

The two run into each other and find the only thing they have in common is Walt Kellerman. As they work together can they enjoy a friendship, or, will their secrets divide them once and for all?

Visit juliearduini.com and sign up through the right sidebar. Make sure you activate by looking for the email from Julie Arduini/Mailchimp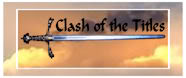 Guest post by Michelle Massaro
The winner of this week's COTT battle is….
Joanne joins the notable COTT Conquerors family as a pre-published author. Her writing passion is Biblical and historical fiction—paving rough roads with God's presence. Joanne says her dream is to be able to submit to
Clash of The Titles
as a published author. We are confident that day will come.
Her winning excerpt came from her manuscript entitled Handmaiden to a Princess:
"Don't you have to leave now?" Mama took a sip of water and looked out at the sun. Rivka's eyes followed her mother's. The colors of the sunrise were already beginning to fade into the blue of the Israeli sky.
Rivka nodded. "Good bye, Mama. Off to the gardens." She half-jogged toward the next part of her morning ritual.
Rivka's sandals flip-flopped on the dirt, her steps brisk and light. The scents of the lilies of the valley and hyacinths slowed her pace the closer she got. The grass before her, still touched with the last of the morning's dew, slapped against the sides of her sandals. She stopped, closed her eyes, and took in a long, slow breath.
Aroma fit for royalty.
read the full excerpt, and that of her most worthy competitor, Mary Hall, here.
Some reader comments:
I felt that excerpt 'A' was really good in that the little girl was so a part of the description.
I want to go walk in the garden!
I felt the soil in my hands, and smelled the fragrance of flowers in the air. Lovely!
I could see and smell the flowers
About her win, Joanne said
:
WOW – I'm SO excited! What an honor. And what a FUN clash it's been.
Like the other members of the COTT family of authors, Joanne and Mary both praised each other's work and exuded a Christ-like spirit throughout the competition.
Get to know Joanne through her interview with her COTT hostess, Gail Pallotta here.
Congratulations, Joanne! We can't wait to see you in print!
Join us at
COTT
for our next Clash. Vote for your favorite and be entered to win a free book. Have a book or theme suggestion? Send it in! Have you written the next blockbuster hit? Send us your 500 best words. We want to hear from you.
bio: Michelle Massaro is Assistant Editor for the literary website Clash of the Titles. She has written for The Write Conversation, Pentalk, COF Ministries, and Romantic Times. She and her husband of 16 years live in sunny So Cal with their four children. Above all, she is a follower of Christ Jesus, unashamed to stand upon the Word of God from beginning to end. Connect with her on her blog, twitter @MLMassaro, and Facebook.